Vega Squadron wins CIS Masters
The CIS PUBG competitive scene is full of surprises & the recent reshuffles seem to strengthen one of the region top teams. First they have managed to claim themselves championship on one of the regional tournaments and now they managed repeat their success now on XPULZ CIS Masters Series. The final leaderboards is highlighted below: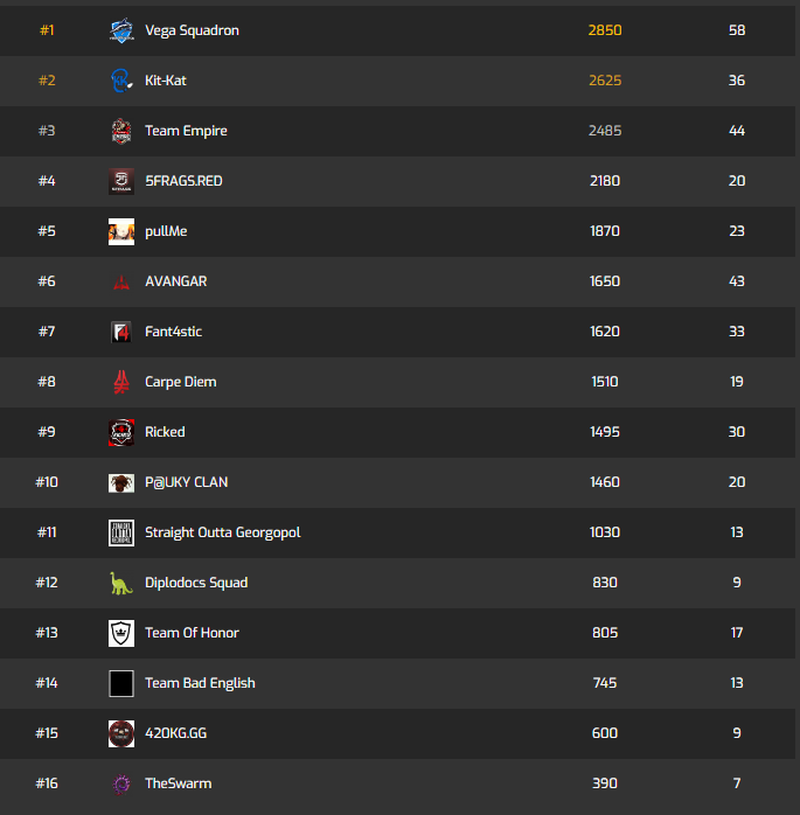 The prize-pool distribution is $1000 for the first place, $600 for runner-ups from team Kit-Kat & $400 for the squad from team Empire. Huge upset of the tournament has been AVANGAR who seem have not recovered from the loss of one of their players Drainys, who left them for Na`Vi after standing in for the squad.