Vega Squadron triumph at MID.TV PUBG Challenge Cup
Russian squad Vega Squadron who has been through rough times lately managed to overcome all obstacles and claim themselves first place at MID.TV Challenge Cup. By the results of 3 maps sharks managed to earn themselves the most points among all the participants and as a result finished first. The tournaments runner-ups are forZe, who have lost their ingame leader lately, and the third place are the mix squad Cheeki Breeki.
Final Leaderboards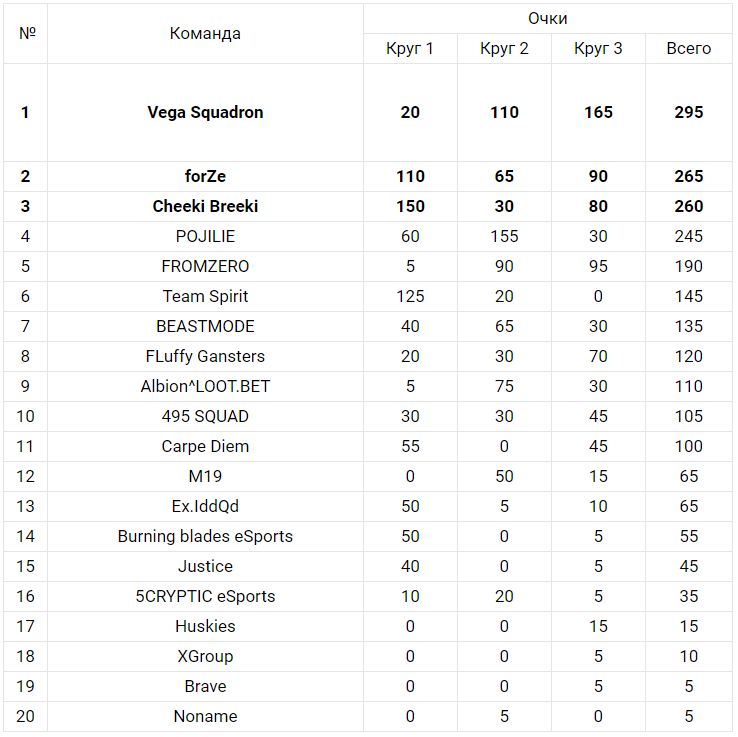 The winners earned themselves ₽150,000(~$2200), the runner-ups received ₽90,000(~$1500) and the bronze place received ₽50,000.