The PEL contenders finals prepare for a close final
Week 7 of the PEL Contenders Finals has come to a close. The stage is set for one more exciting week of action that will determine which twelve teams are advancing to the PEL Promo — a tournament which provides successful teams from Contenders with an opportunity to be promoted to the PUBG Europe League. There, four teams from the PEL await them...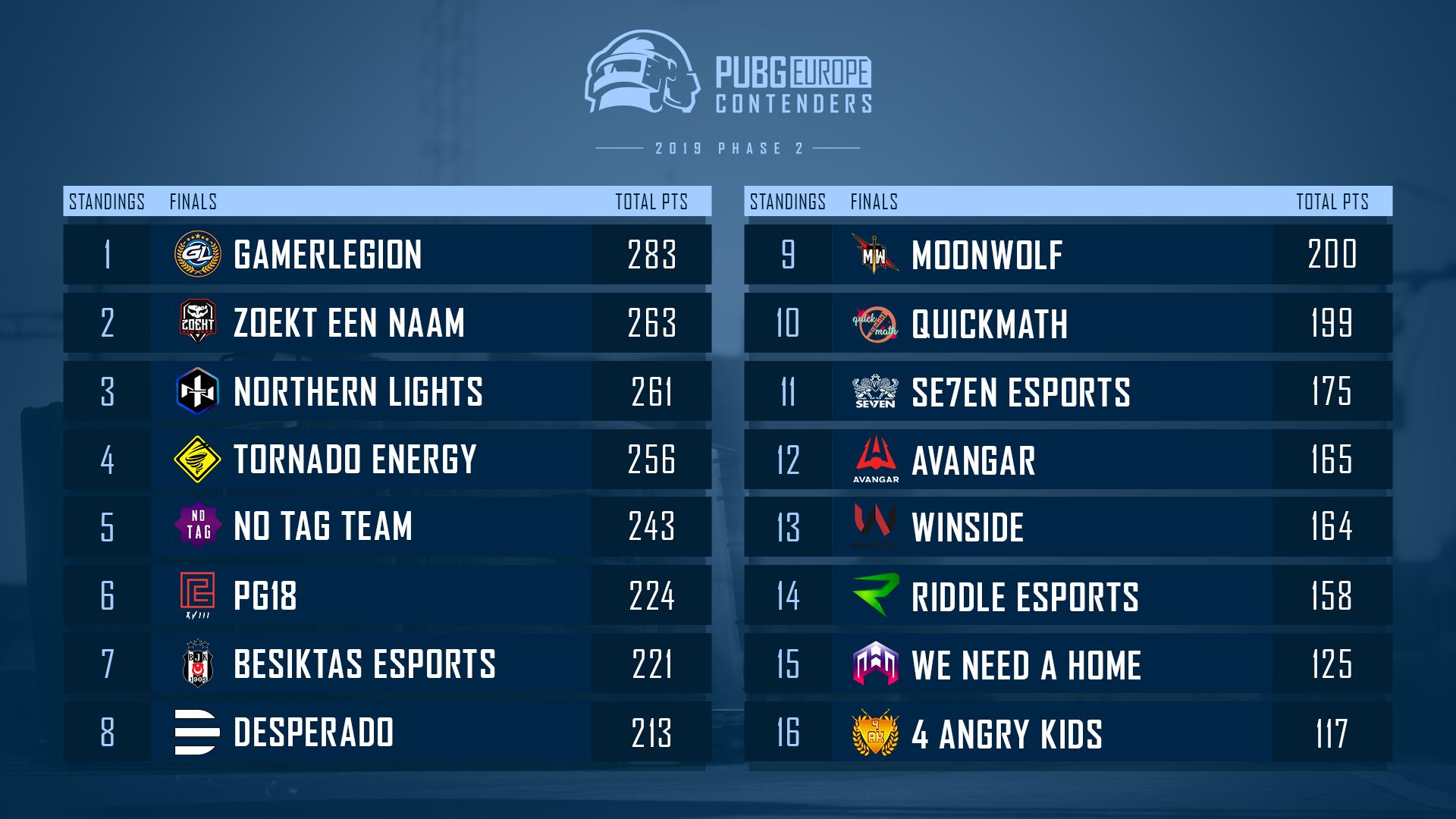 GamerLegion defended their first-place position after collecting 89 points this week. Holding a narrow 20-point lead over Zoekt Een Naam, who now occupies second-place after another strong performance. The team has positioned themselves favorably entering the last week of the finals. However, based on the play of other top teams this week, GamerLegion will need another steady performance to fend off the teams close behind.
Reminiscent of their commanding performance during group play, TORNADO ENERGY broke the triple-digit mark, racking up 106 points over this week's twelve matches. Merely 27 points behind GamerLegion in first, the team may just peak at the perfect time. In each of their two wins this week, Artem "XMPL" Adarkin lead the way in damage, averaging 687 between the team's two victories. With a similar performance next week, the first place position is well within reach.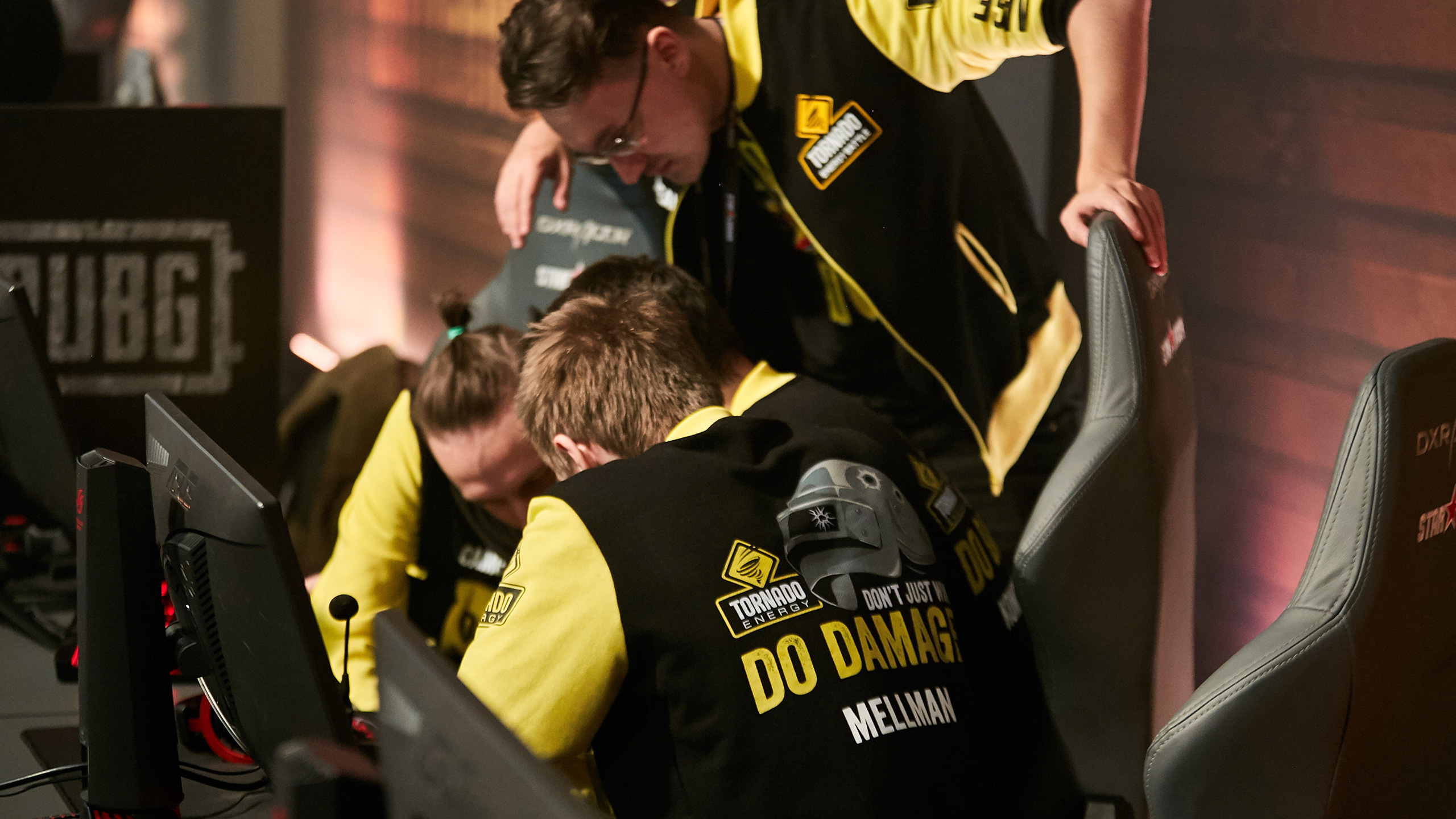 Placed amongst the bottom four teams a week ago, Moonwolf showed up ready to play during week 7 with a massive 93-point week. Sending the team up from fourteenth- to ninth-place, and likely into the PEL Promo tournament if they're able to keep this pace. Jiri "OKKO" Trojan now leads the league in kills with 64, compiling 26 of those in week 7 alone. We'll find out if the team's success can be replicated during the last week of the Contenders Finals.
While teams atop the leaderboard are safely headed for PEL Promo, points remain tight surrounding the 12th-place cut-off. Currently, AVANGAR holds the final spot by one point. Keep an eye on this section of the standings as teams shuffle throughout the final week of play. Realistically, any team placed 11th or lower is in danger of missing out on PEL Promo places. It appears that the current top 10 teams have done enough to advance, but anything could happen at the lower end of the leaderboard.