AVANGAR closed the group stage at PEL on the first line
The group stage within the LAN-qualifier for PUBG Europe League has reached the end. The stage of Playoffs was reached by sixteen teams, who will continue the fight for slots in the main tournament's stage.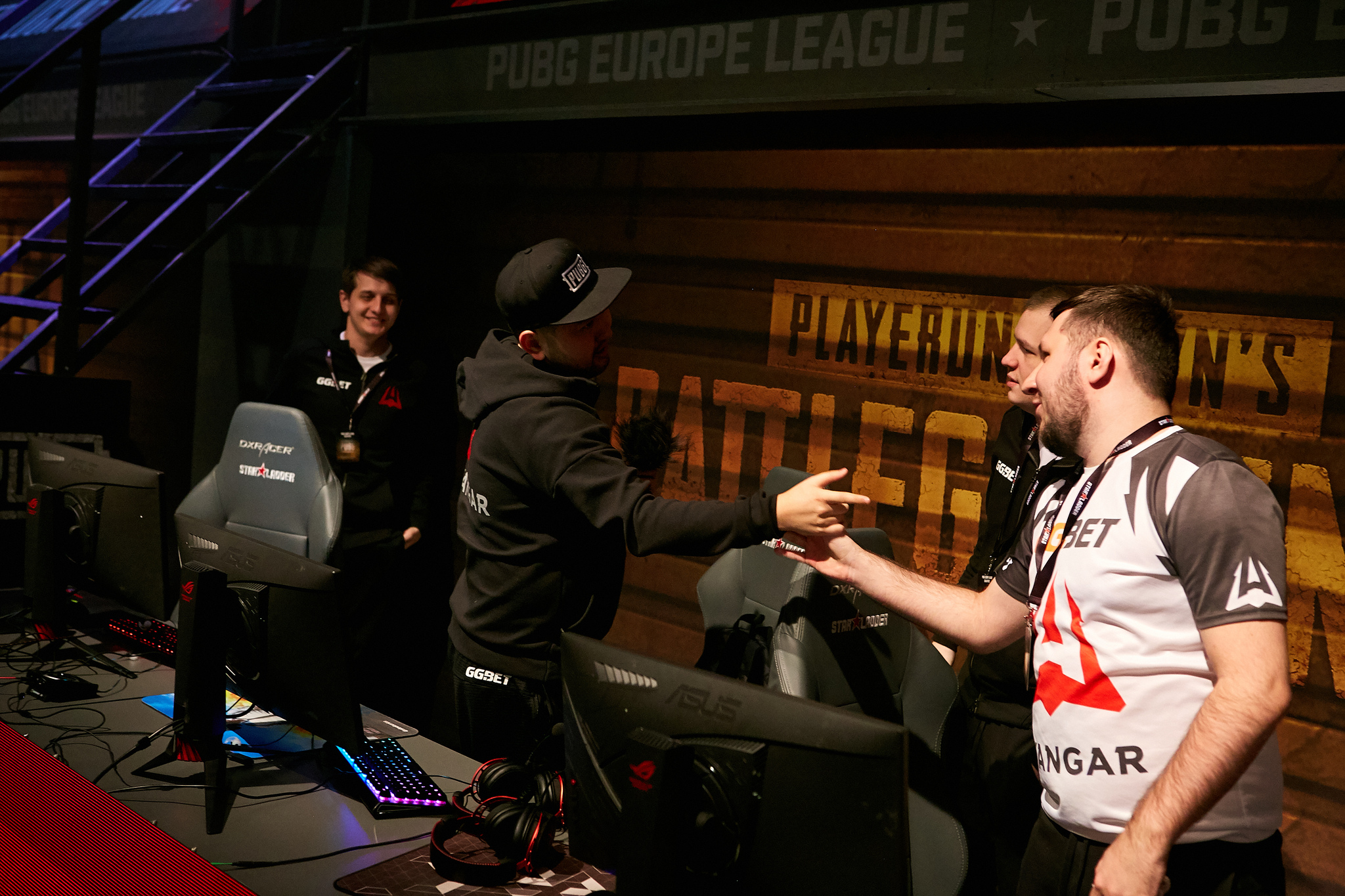 The group stage was a battlefield for 32 teams. All squads were divided into 2 groups, 16 teams in each. Eight of the best teams have advanced to the next stage of the qulifier, where they will fight for tickets to the first phase of the PUBG Europe League.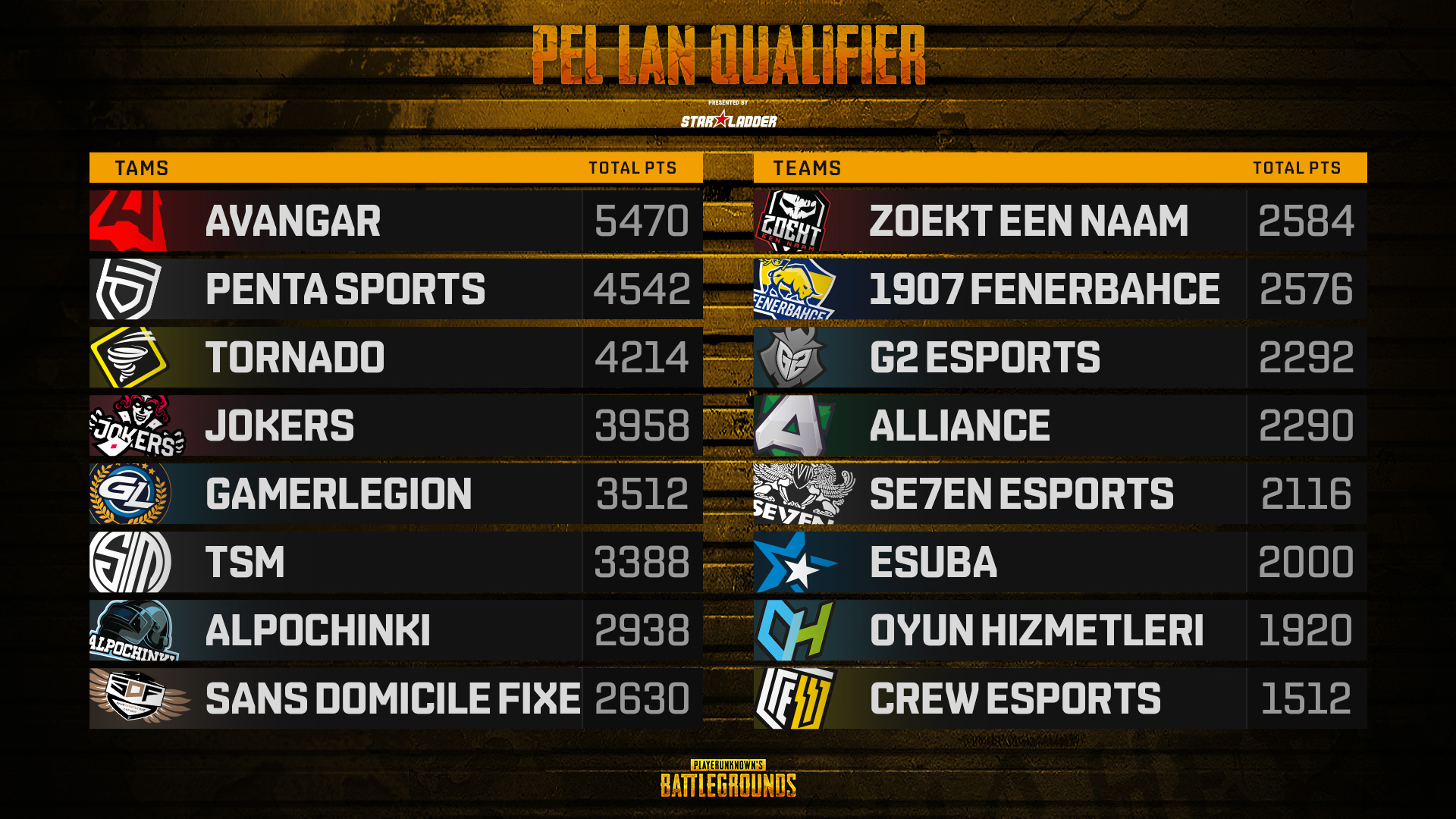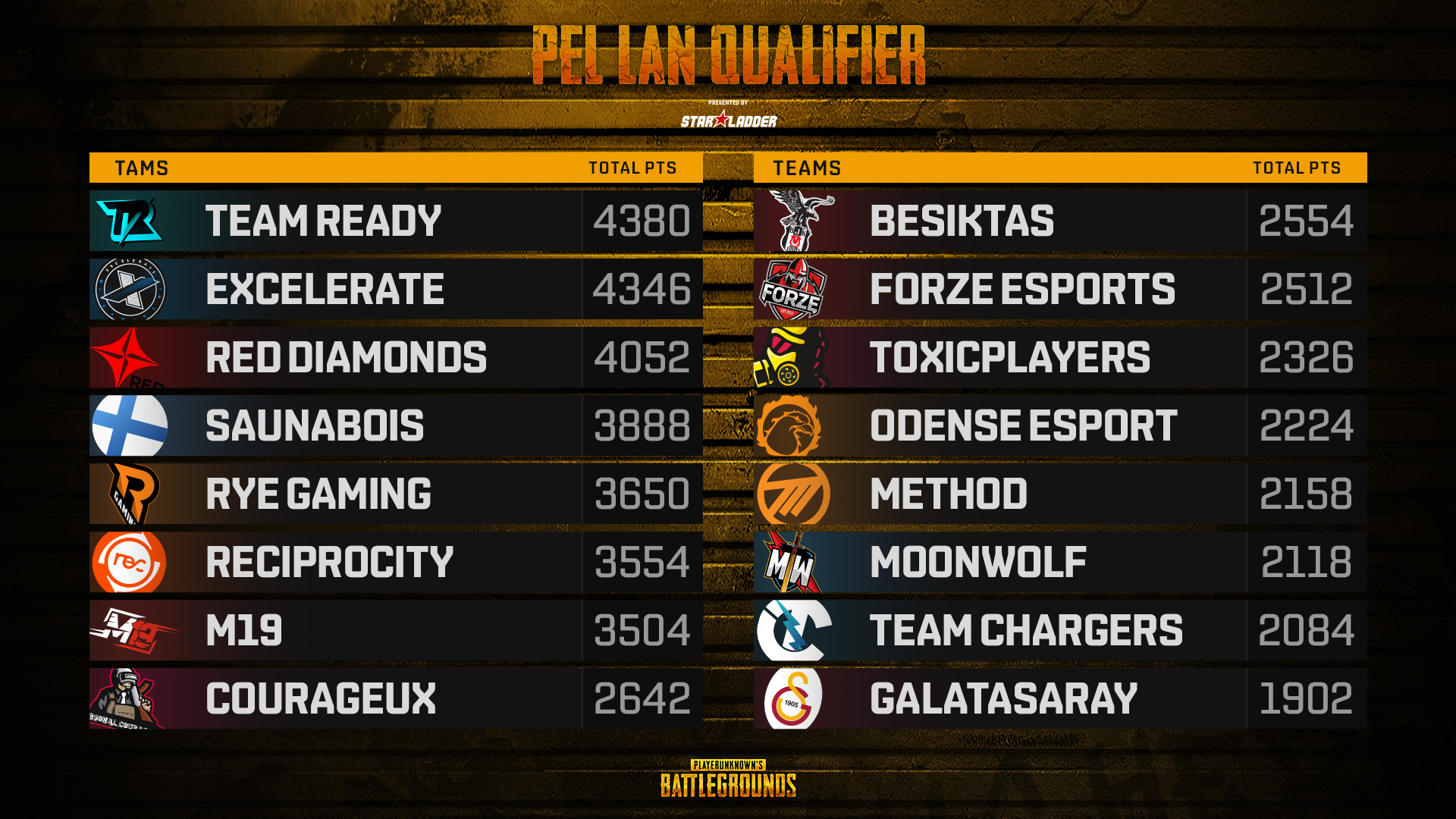 The teams on lines from 1st to 10th will get slots in the first stage of the PUBG Europe League. In turn, the teams, who will secure places from the 11th to 16th will be invited to the debut season of Contenders League, where they will try to reach the PEL once again.