TORNADO ENERGY tops group B PEL Contenders
The groupstage of PEL Phase 2: Contenders has come to its conclusion. 8 best teams have advanced to the next stage of the tournament with TORNADO ENERGY, Winside, Se7en Esports & other representatives of CIS/Europe/Turkey among them.
Group B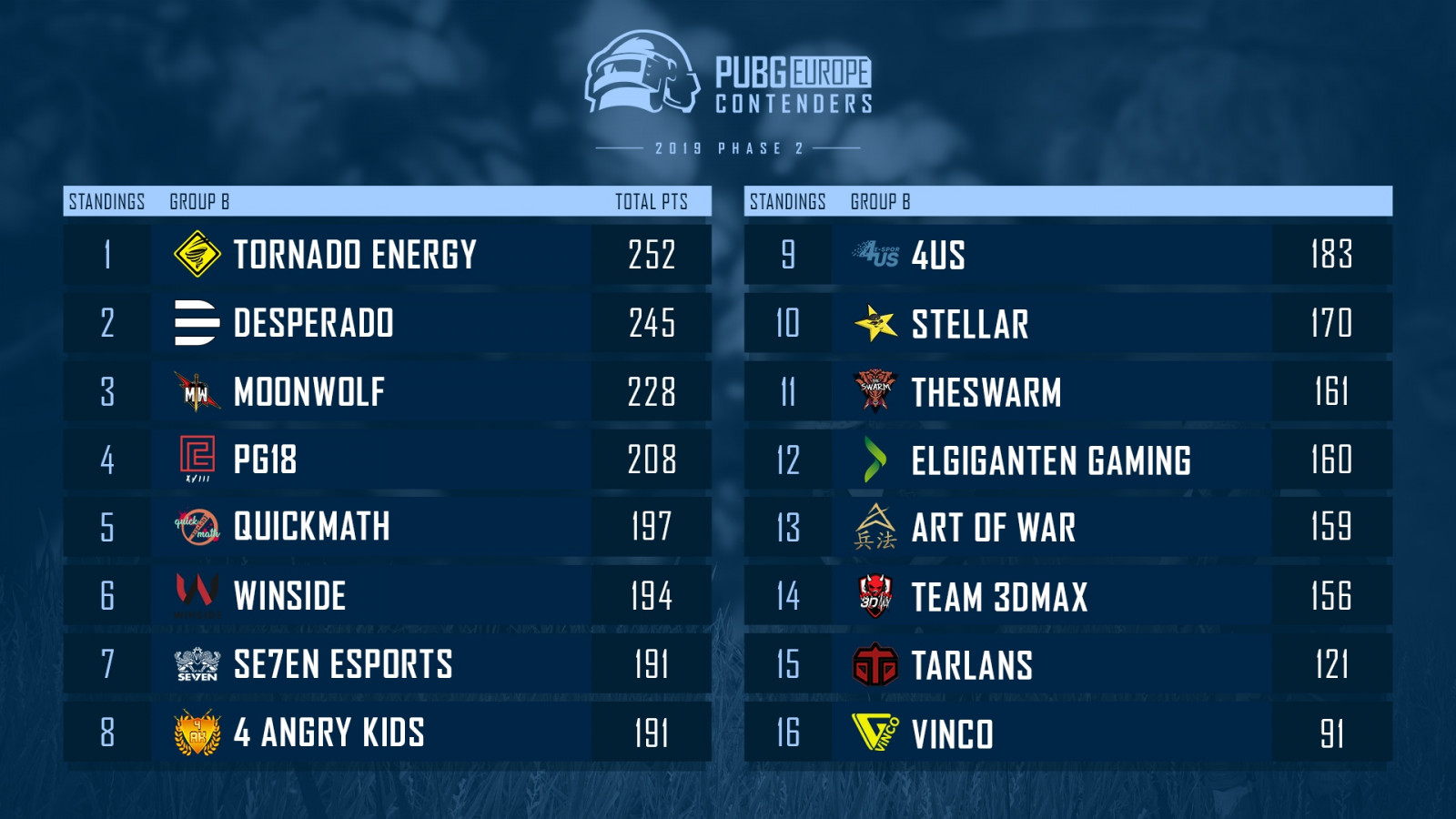 These eight teams will battle another eight teams from group A at the PEL Contenders finals, which kicks off next week.