Korea are the champions of PNC 2023
The South Korean team became the champions of the PUBG Nations Cup 2023 international tournament in Seoul. After three matches, the team scored 172 points, 32 points ahead of their nearest pursuer - the team from Great Britain.
The team from Vietnam rounded out the top three. Recall that the British team won last year's PUBG Nations Cup championship. For the victory, the Korean team received 100 thousand dollars. The silver medalist got $40 thousand.
PUBG Nations Cup 2023 took place from September 15 to 17 in Seoul, South Korea. The total prize pool of the tournament amounted to $300 thousand (+crowdfunding).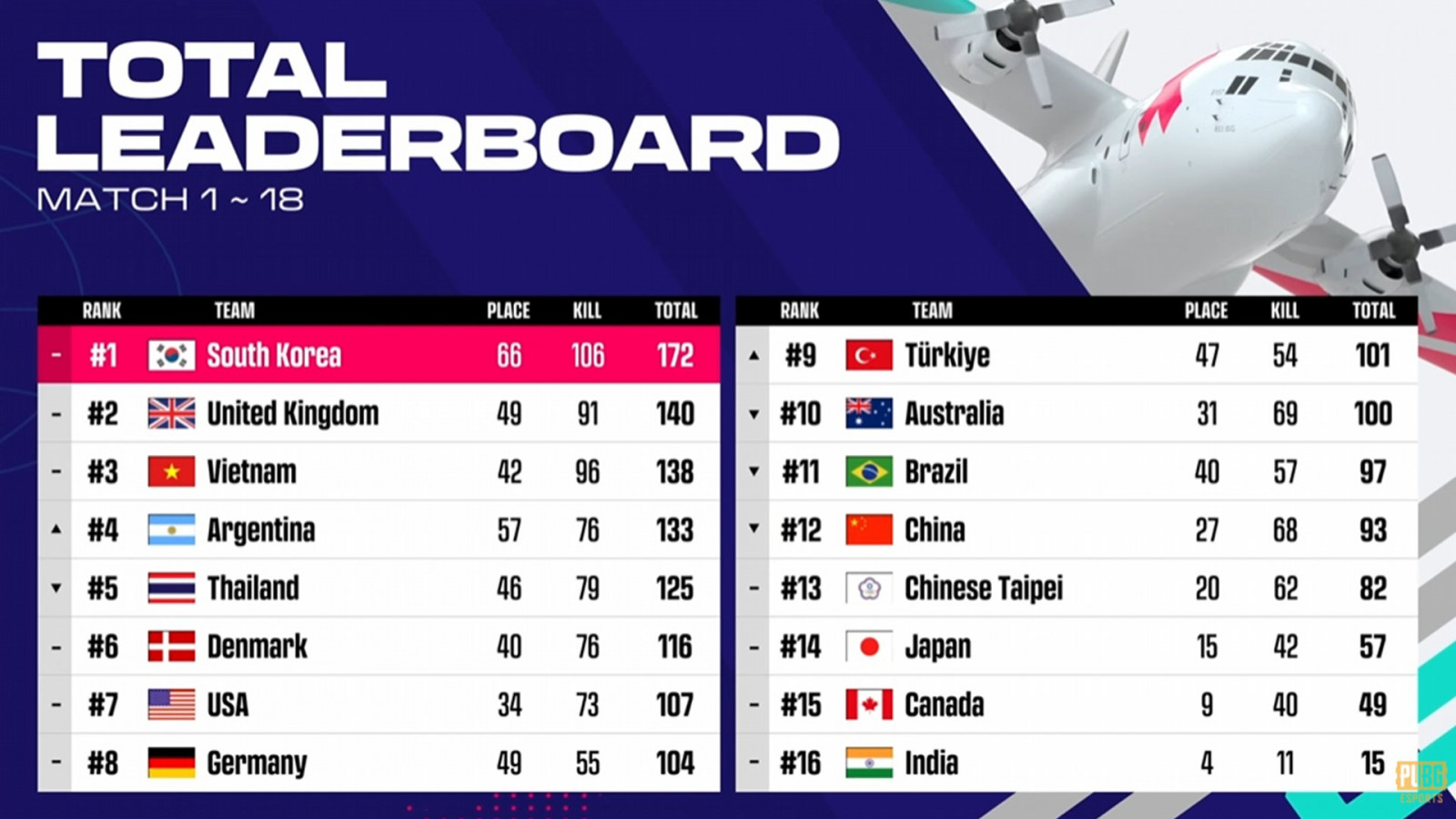 Prize pool distribution