NAVI advance to PGS1 grandfinal
Natus Vincere squad took the top spot in the PUBG Global Series 1 standings at the end of the second game day of the upper bracket. NAVI made 73 kills and scored a total of 108 points in twelve matches. Daytrade Gaming from Thailand and Tianba from China rounded out the top three.
Twisted Minds was ranked 13th and FaZe Clan was 14th. The top eight teams in the upper bracket qualified for the grand final of the tournament, while the rest will have another chance to participate in the grandfinal in the lower bracket matches.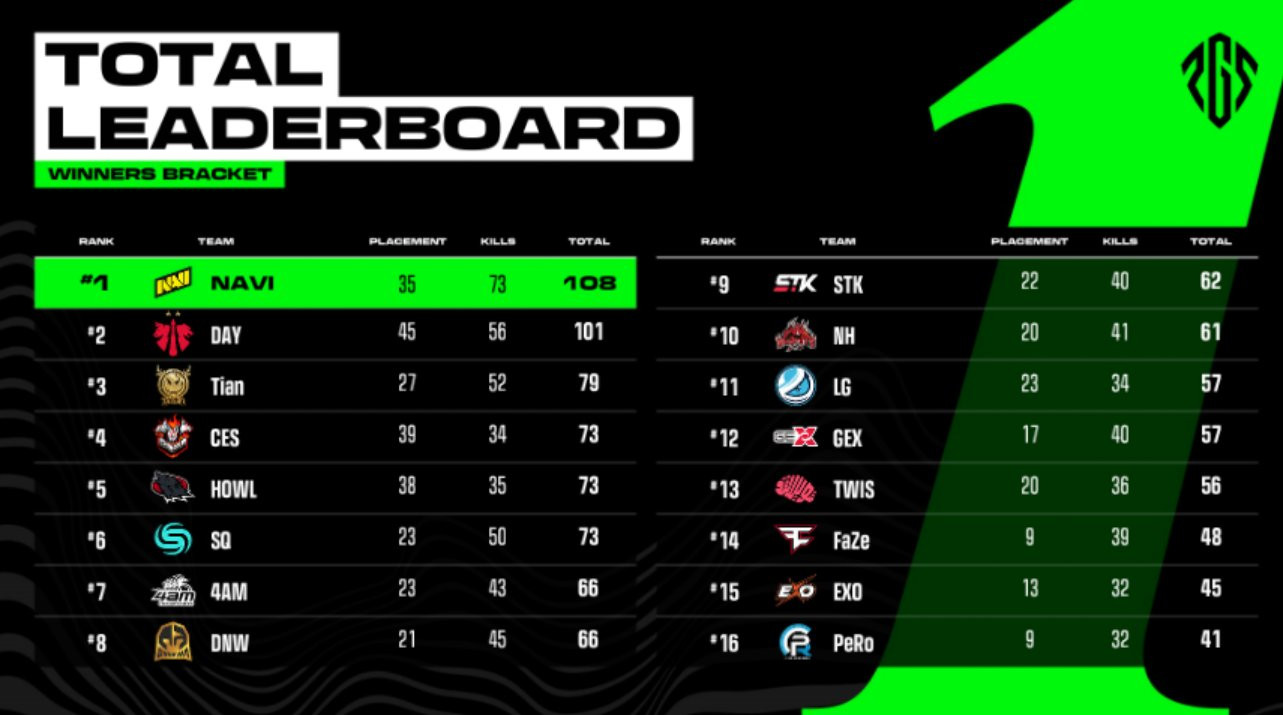 Origin: twitter.com