NLT occupies second place at G-Loot PUBG Season 6
Natus Vincere team with Ivan "Ubah" Kapustin kept the lead in the G-Loot PUBG Season 6 standings at the end of the second game day of the Grand Final. NAVI won two more matches in the tournament yesterday.
Northern Lights Team improved by five positions on the day and significantly reduced the gap from Born to Win. Currently, the team of Alexander "BatulinS" Batulin is in second place with 126 points and 82 kills (4 more than NAVI). Rounding out the top three is FaZe Clan.
G-Loot PUBG Season 6 Grand Final takes place July 22-24. The total prize pool for the championship is $50,000, and participants will also receive PGC points. In total, teams will play 18 matches in the grand final.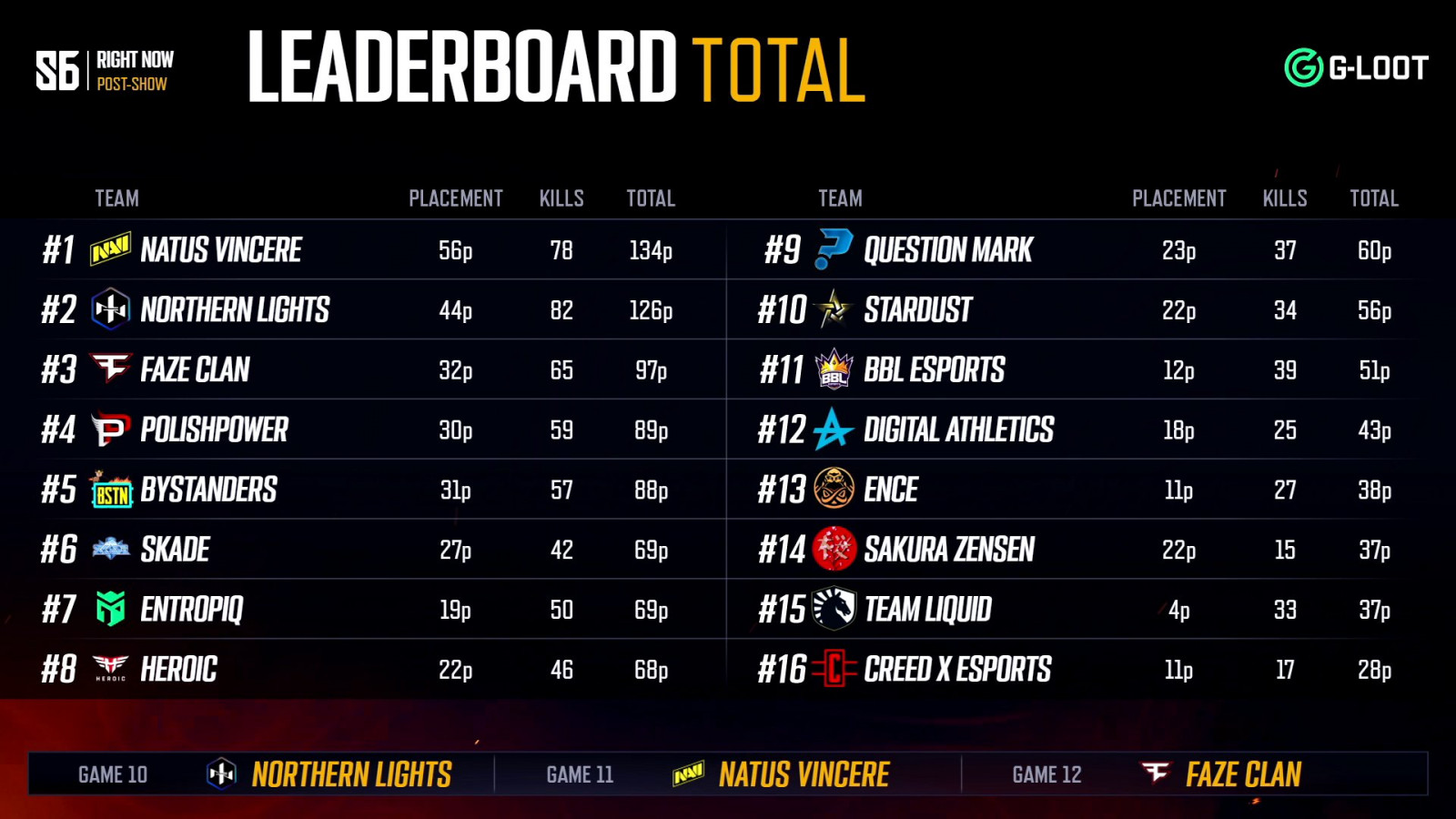 Origin: twitter.com