PUBG online increased significantly in January
According to Steam Charts, PUBG: Battlegrounds' average online presence in January increased by almost 60 percent compared to December 2021, when the average monthly PUBG audience has once again risen above the 200 thousand mark. The online peak in January was 696,000 players, which is nearly double the previous month's total.
These are the best figures in the past two years. They are achieved after the transition of PUBG: Battlegrounds to the conditionally free distribution model.
Recall that the highest peak and average online figures were in January of 2018. At that time, PUBG averaged more than a million and a half people per month, and the maximum number of players exceeded 3.2 million.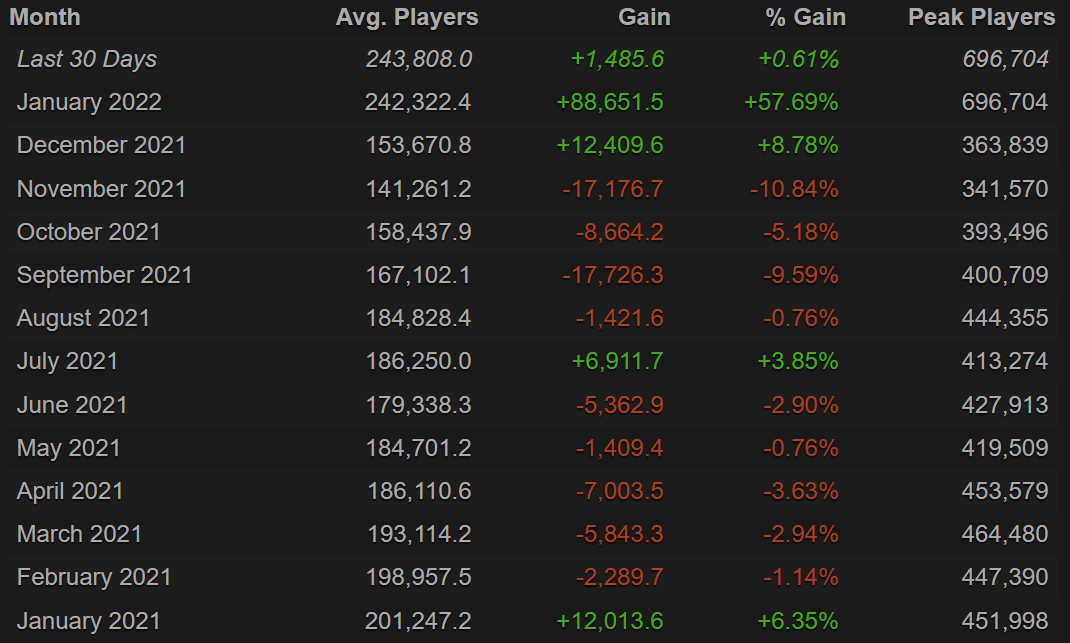 Origin: steamcharts.com