PUBG player online almost hits 700 thousand mark
Peak PUBG: Battlegrounds online almost conquered 700,000 users mark on January 16. The game's audience has almost doubled since PUBG switched to a conditional free-to-play distribution model. For comparison, the game's December online peak counted only 363,000 players.
Barring a brief spike in April 2020, this is the best figure in more than two years (since November 2019).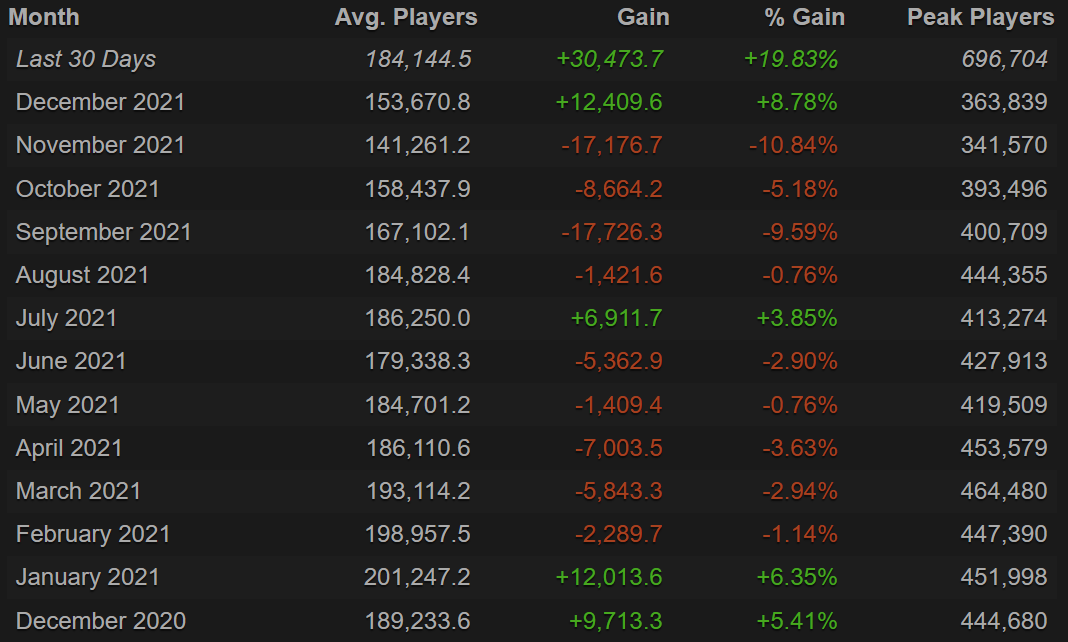 Origin: steamcharts.com