FaZe Clan won PEL:Phase 3
Ivan "Ubah" Kapustin's team won the third phase of the official PlayerUnknown's Battlegrounds European pro-league! FaZe Clan not only won the main cash prize of the tournament in the amount of one hundred thousand dollars, but also guaranteed itself a trip to the World Championship PUBG, which will be held this year in the United States.
FaZe Clan defended its PUBG Europe League title: the team took first place in the second phase of the league, and also won the international championship GLL Grand Slam: PUBG Classic in Stockholm.
The silver medalist in PEL Phase 3 is Team Liquid, while the bronze medals goes to Team SoloMid.
Within the framework of the third phase of the PUBG Europe League the participants played 96 matches and shared among themselves 350 thousand dollars of prize money. Four teams, which scored the least of all points, will fight with the strongest representative of the "Candidates League" for the right to stay in the top division of PEL.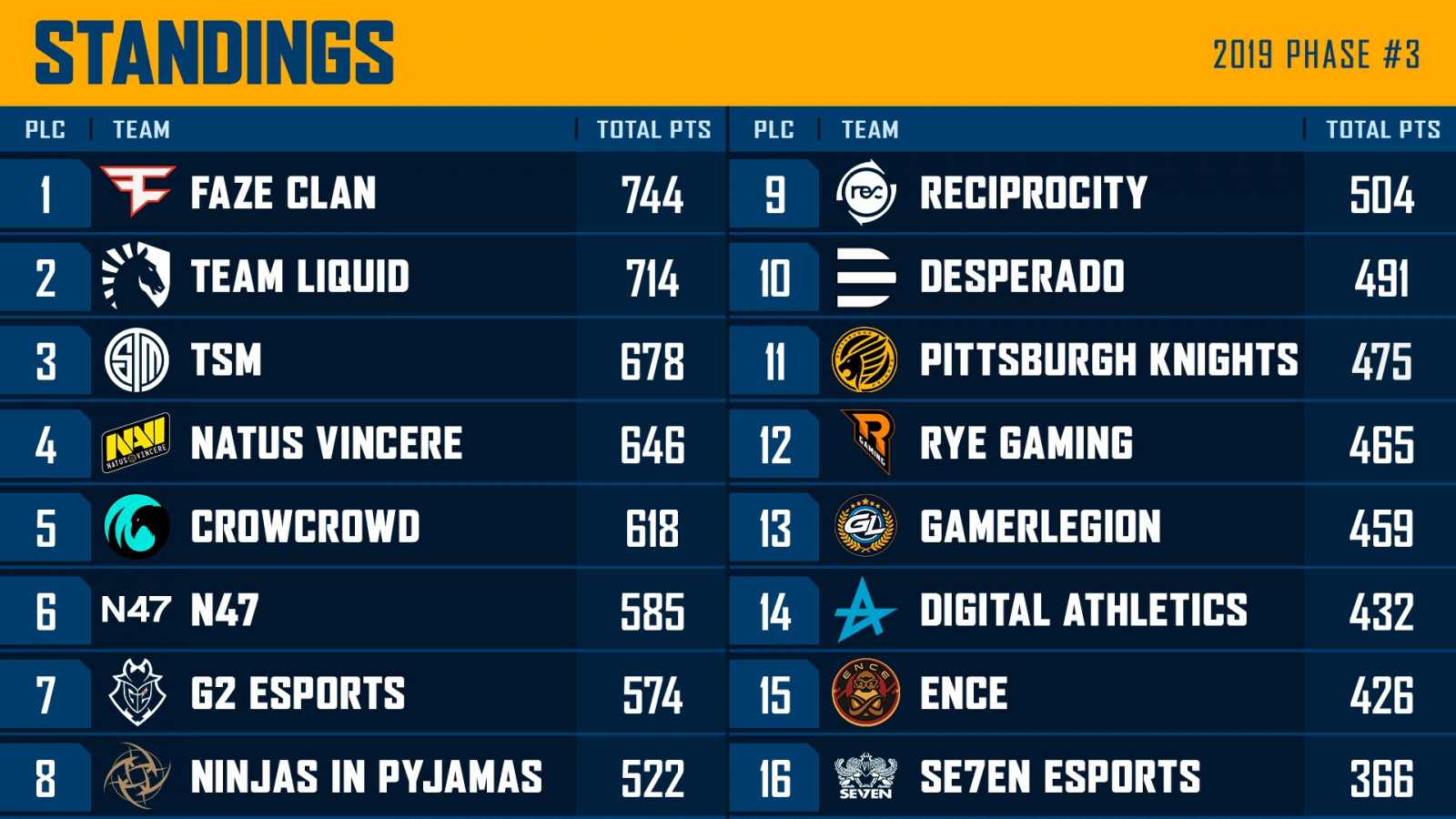 Prize distribution
Trips to the PUBG Global Championship go to FaZe Clan, Team Liquid, Natus Vincere, Team SoloMid, G2 Esports and CrowCrowd.