FaZe Clan still at the top of PEL: Phase 3
The fifth play week of the third phase of the PUBG Europe League is over. Following the results of the next portion of matches Ivan "Ubah" Kapustin's team continues to hold a leading position in the standings. At the same time, FaZe Clan is only 3 points ahead of its closest rival - the TSM squad.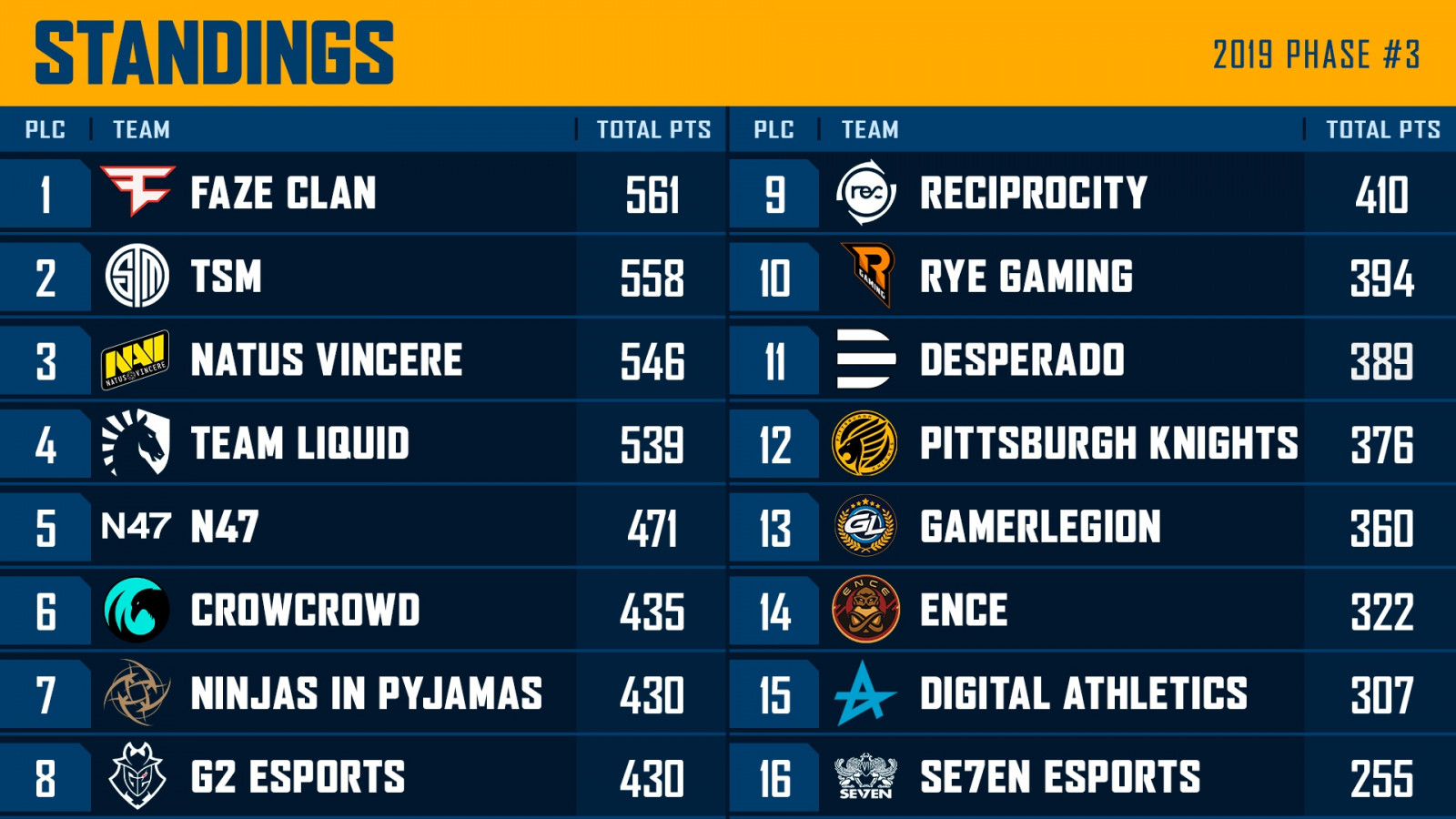 Member of Team Liquid Samu "Sambty" Kauppinen scored the most frags (31) during the fifth week of the competition. Second place with 27 murders went to RYE Gaming, Jose Luis "Koldamenta" Aranguren. The third place with 25 frags goes to the representative of Natus Vincere - Roman "ADOUZ1E" Zinoviev.
More detailed tournament table and compositions of all participants are available on the official website of the league.
The sixth and last PEL game week starts on October 3. The third phase of the PUBG Europe League takes place from August 30 to October 6. Participants will draw 350 thousand dollars of prize money.