PUBG Mobile Revenue Hits $1 Billion
According to analysts from Sensor Tower, PUBG Mobile's total revenue reached $1 billion last month. The game is now the leader among mobile games of the Battle Royale genre in terms of this indicator: PUBG Mobile is ahead of China's Knives Out ($820 million) and mobile version of Fortnite ($752 million).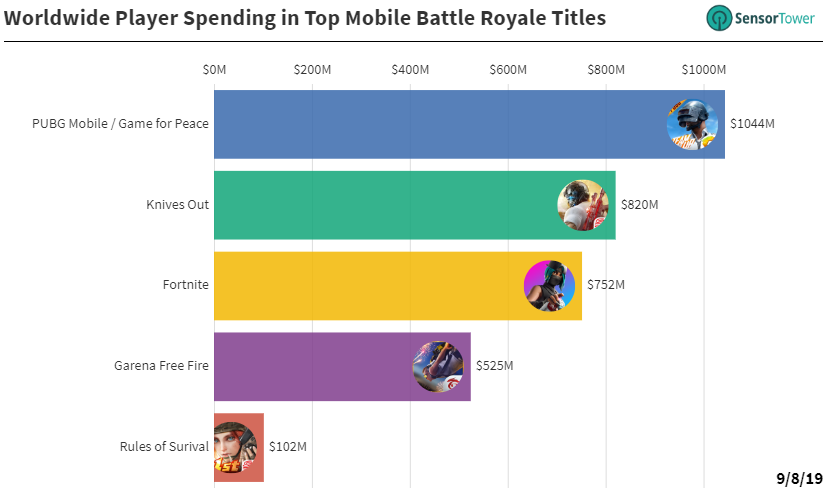 Thanks largely to the Chinese market, where PUBG Mobile is distributed under the name Game For Peace, Brendan's "PlayerUnknown" Greene's version of the Battle Royale has generated 540% more revenue over ayear. Thus, in August 2018, PUBG Mobile's revenue amounted to $25 million, and in August 2019 - already $160 million.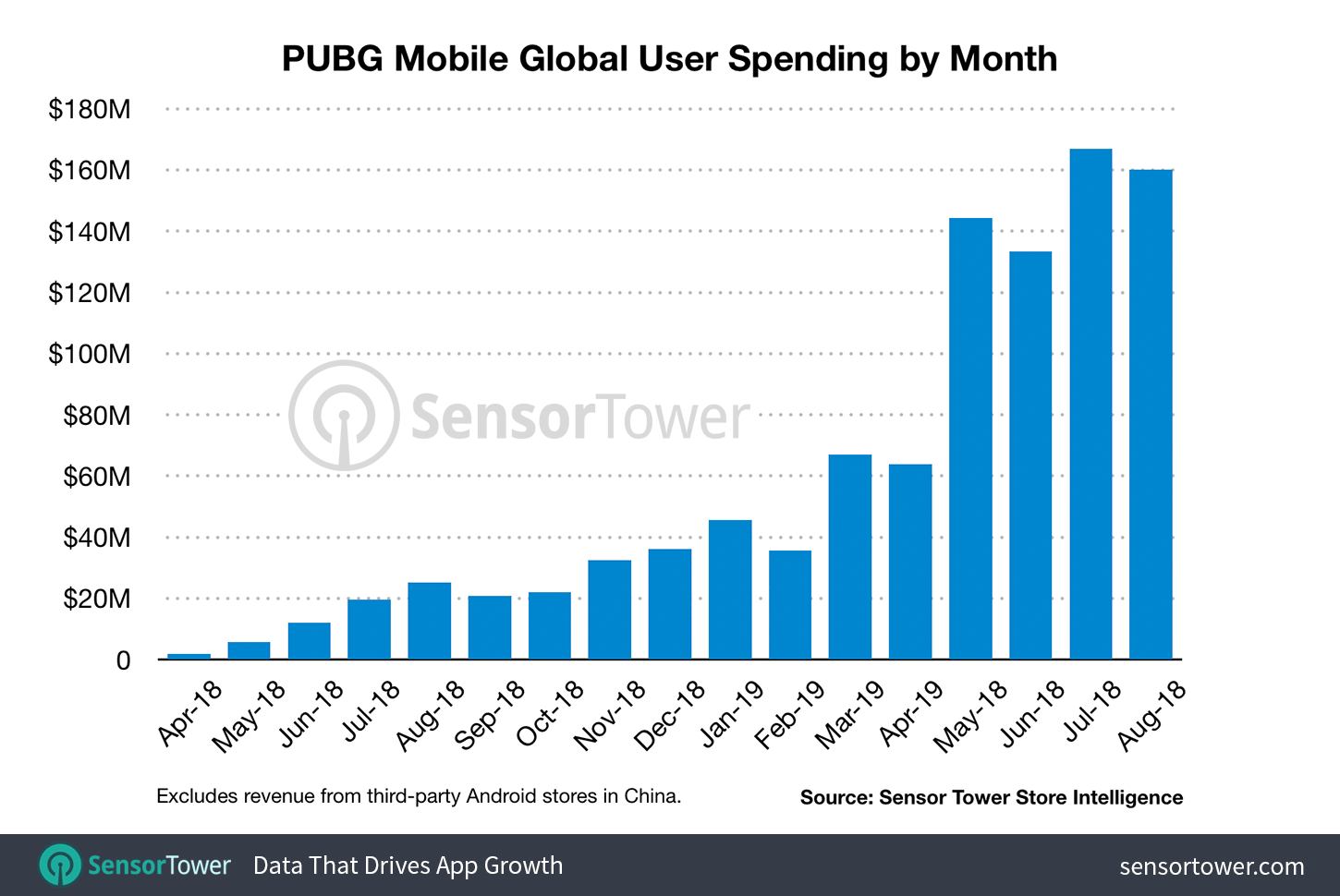 Even without taking into account the Chinese audience, the profit of PUBG Mobile increased by 152% compared to last year, and on iOS it was equal to Battle Royale by Epic Games (in August both games earned about $25 million).