Gaxy: "I don't think people realise how much SUPER actually changed the game"
At the end of the group-stages for the PEL Kick-off Cup, Ninjas in Pyjamas' Gaxy talks about how the new scoring system fit their playstyle, the challenge of practicing without a team house, and their international experience at the FACEIT Global Summit.
Having wrapped up the PEL Phase 1 and the group stages of the Kick-off Cup, how would you describe your debut in the league and PEL as a whole? Do you like the structure of the league, having LAN matches every week and bootcamping for three weeks?
Overall, we are happy to finish third [in PEL Phase 1] as it meant that we qualified for the FACEIT Global Summit in London. And for us it was a good start with the new server settings and point system; I don't think people realise how much it actually changed the game.
For us as a team, it's obviously great to play so many competitive matches on a given week. Before PEL Phase 1, there was this long break so to finally go back to play — and so often at that — was awesome.
Unfortunately, we are one of the teams that don't have a team house in Berlin set up. Because of that, we didn't really get to play that much between the PEL matches, but it gave us more time to analyse our games instead. I hope we get the housing situation sorted out soon, however, because not practicing the game does put us in bit of a disadvantage, especially in the long run.
It seems you've not changed your playstyle and favourite drop spots. Was your playstyle a 100% suited for the SUPER scoring system?
Haha, as I said before, SUPER compared to how was before was a big change to the game. It might look like it suits us very well as we've always been an aggressive team and SUPER usually favors such a playstyle. But with how it's set up, you don't always have time to make the perfect execution so it's even more about choosing the right time to make your move in the little time that you do have. But yes, SUPER is good to those who shoot people and we've almost always been good at that part of the game, so I guess you could say SUPER fits us well.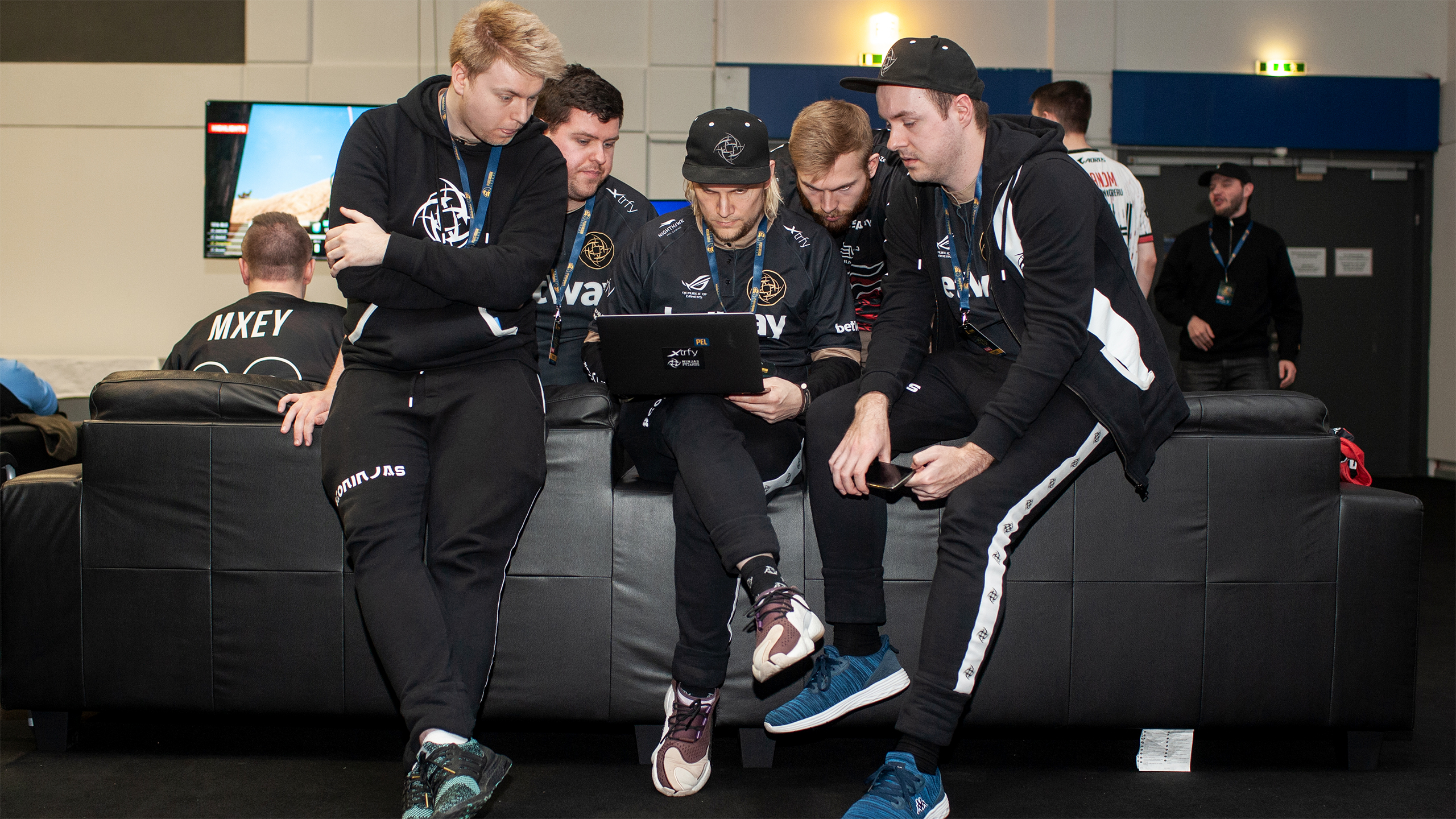 After Phase 1, you competed in the FACEIT event and displayed incredible results in the group stage, but then finished 13th at the Finals. What went wrong? What can you say about the level of international competition? Was it much harder than PEL?
A best-of-12 is always harder than a long-running league. There's little to no room for errors when you're only playing 12 games and as most know, in PUBG you're not always in control of your fate.
That's why we need more games when it comes to these tournaments, especially in the finals. It was also harder in the sense that the playstyle is so different in the Asian regions — you didn't know what to expect. But we screwed up on Miramar in the finals as we decided to not take a fight for our loot spot. We didn't think it would be worth it with just six teams on the map but we were wrong. So let's just say we're never going to give up on the San Martin area again.
At Kick-Off Cup you had the opportunity to play against Contenders teams. Which teams surprised you the most and which ones do you expect to make the climb to PEL in Phase 2?
No team really surprised us. We know that 3DMAX, Desperados, and AVANGAR are three of the best teams in Contenders for example, and then there's also Besiktas, ZeN and Stellar. All of them are really good teams and I would expect them to be fighting over the top spots in Contenders this upcoming phase.
From 16 teams in the Finals, only 6 came from PEL. What was the reason for so many top-tier teams to fall against Contenders team?
Because some teams from Contenders are really good. Also, many of the bottom 8 PEL teams went through roster changes while the Contenders teams didn't. And like at the FACEIT Global Summit, we are only playing 12 games and getting, or not getting, the circle in a couple of games can be a big decider.
After Phase 1, a lot of teams made roster changes and now you've seen some of them in action. Which teams do you think got stronger and may fight for the top placements in Phase 2?
It's hard to say. But if you consider just the pure merit of the players, Na'Vi now look great on paper so they should make a big climb compared to their result in Phase 1.
As the last question, will you take a vacation after Kick-off Cup or will you bootcamp and train for the next phase?
We always take some days off after a tournament. But there's no time for an extensive rest and we'll get right back to it after a couple of days at home.