Choosing the best grip for Beryl
With one of the latest updates the PUBG Corp. dev team has introduced the new rifle which has definitely has brought up some more interesting gameplay features to the action. This rifle has a unique feature for all the current 7.62 rifles - you could use a grip to enhance the stability when firing. WackyJacky101 has decided to test all the available grips to choose the best options for this rifle.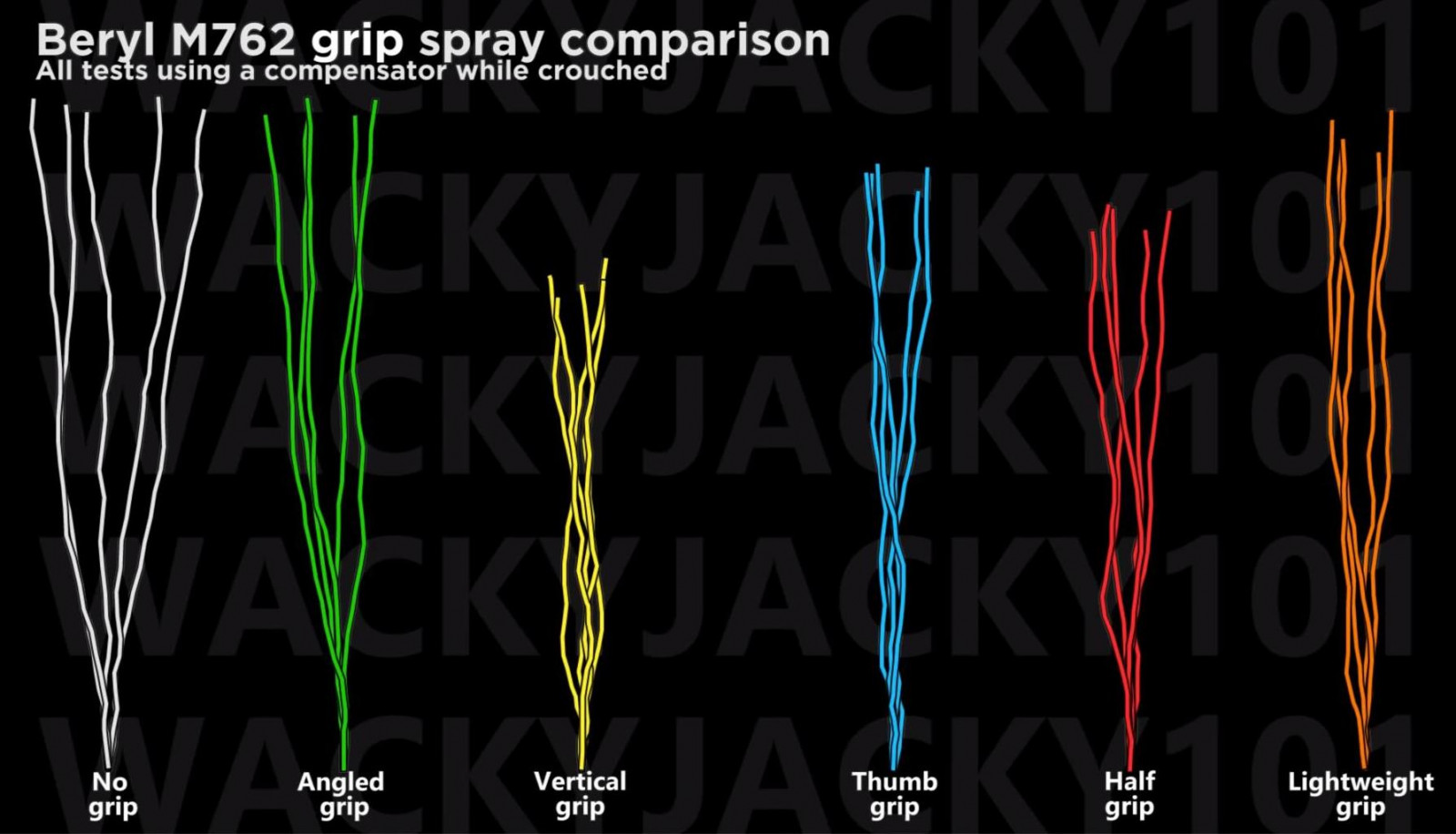 Vertical foregrip is undoubtably the best option for Beryl M762. Here is the comparison of different rifle sprays.