Na`Vi & Vega are going to Minsk
Yesterday the final games of group B have been played. As a result 10 more teams qualified for the CIS Offline Qualifier for PUBG Global Invitational 2018. They would battle out $100 000 prize pool between each other with the two slots for the main event at Mercedes-Benz Arena in Berlin.
The final leaderboards of group B, as expected, formed without any surprises. Natus Vincere topped the chart with a significant lead, pro100, the esports organization founded by the Na`Vi CS:GO captain, are second & M19 are third. Vega Squadron and ForZe are among the qualified teams as well. Check out the results for group A in our article as well..
The final list of the qualified teams for offline event in Minsk: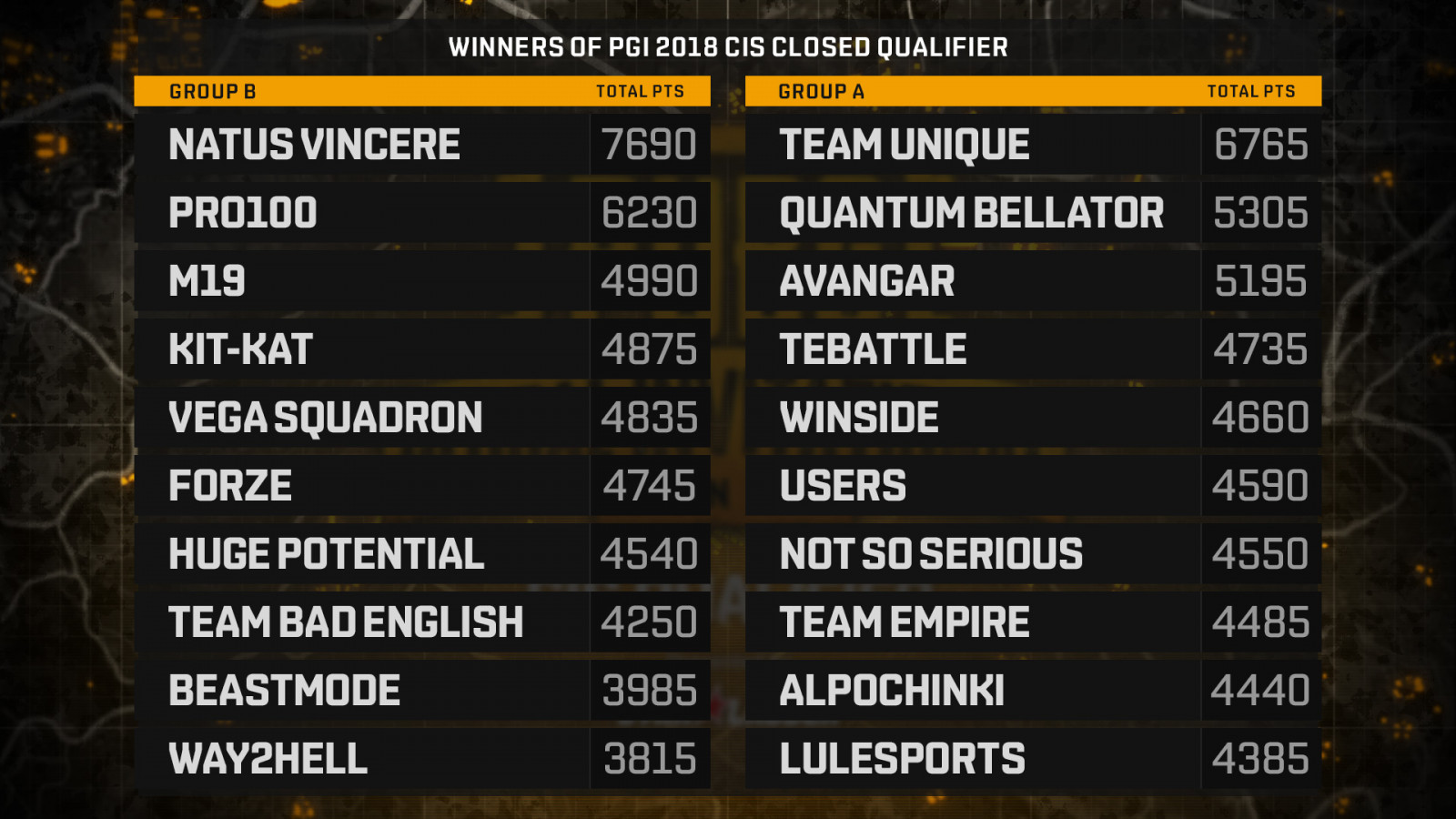 The offline stage in Minsk kicks off June 21 and will last till June 24.