AVANGAR, Unique & TE Battle pack for Minsk
A few hours ago the final stage of the closed qualifiers for the PGI CIS Offline Qualifier has ended. Check out all the tournament details in our article. Unique sports have been showing dominant performance throughout the whole group which resulted them in the first place. AVANGAR managed to handle their nerve and finished third in the final leaderboards. The huge upsed for all their fans was Team Spirit performance who didn't make it to the top-10 of the chart and would be missing the event. Despite their poor performance Team Empire managed to finish third in the last game and qualified for the event.
PGI CIS Qualifier group A results: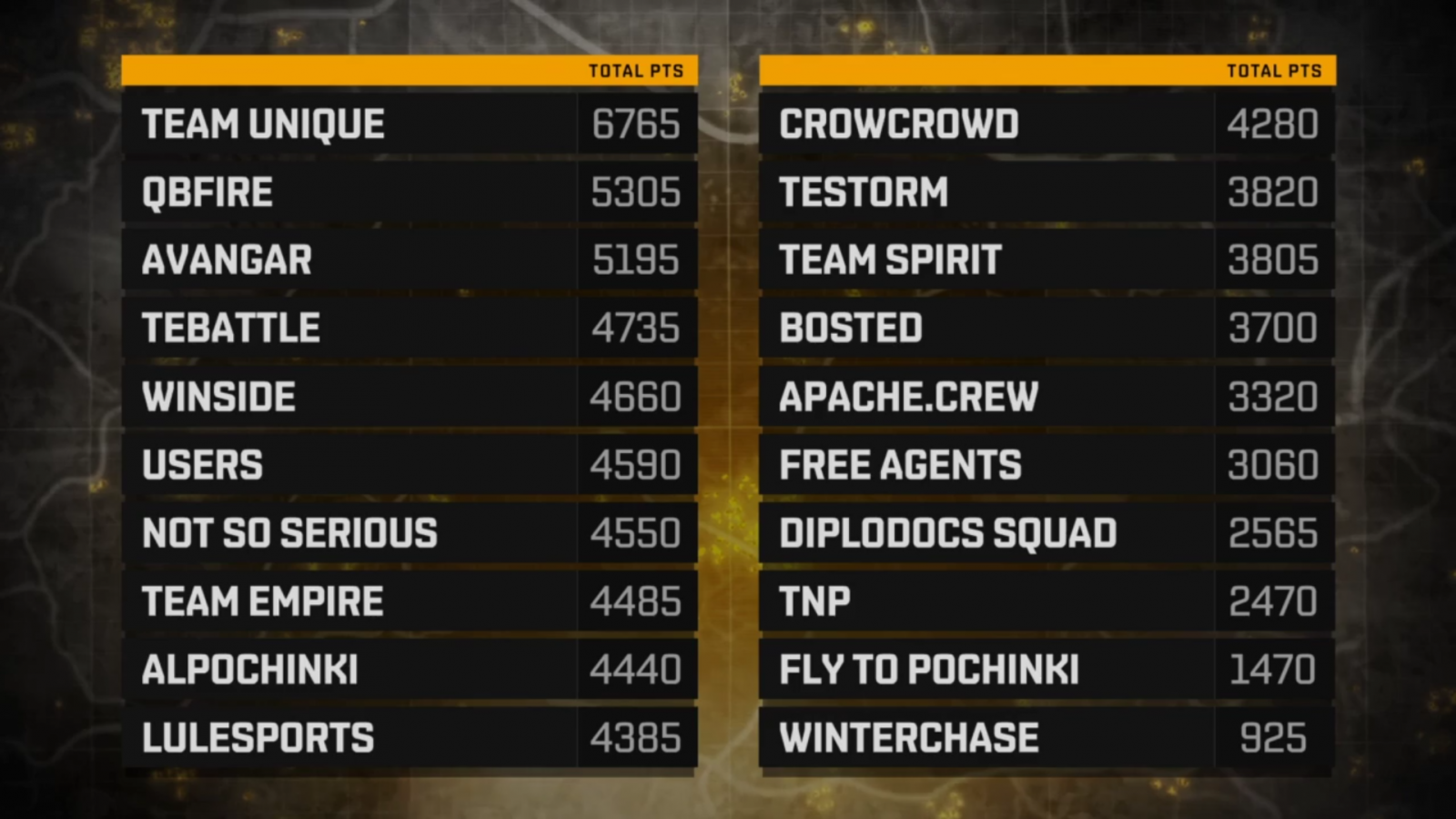 The group B results with the fan favorites topping it (Na`Vi, M19, Vega Squadron) will be known tomorrow. But it is very unlikely that any of the top CIS squad in this group would be missing this event.