Team Liquid will attend PGI 2018 EU Qualifier Finals
One week ago all the fans of North American were struck by very upsetting news - Team Liquid didn't manage to qualify for PGI 2018 Qualifier lacking 1 place. But one of the players who managed to qualify for the event from Team Valhalla received a Steam VAC ban and this is the violation of rules of the event.
Due to recent events, we're making a change to the PGI EU Qualifier Finals team line-up. It has come to our attention that one of their players on Team VALHALLA received a game ban. As stated in the PGI 2018 ruleset, this renders him and the team he competed with ineligible to compete at the LAN finals in Leicester.

1.1 Player Eligibility
You must have an active PUBG account in good standing and link it to your profile.

Prior to this rule violation coming to light, Team VALHALLA competed in Group #1 during the third round of the qualifiers, where they finished in 3rd place. Due to their dismissal, they will now be replaced by Team Liquid, who finished in 6th place in the group.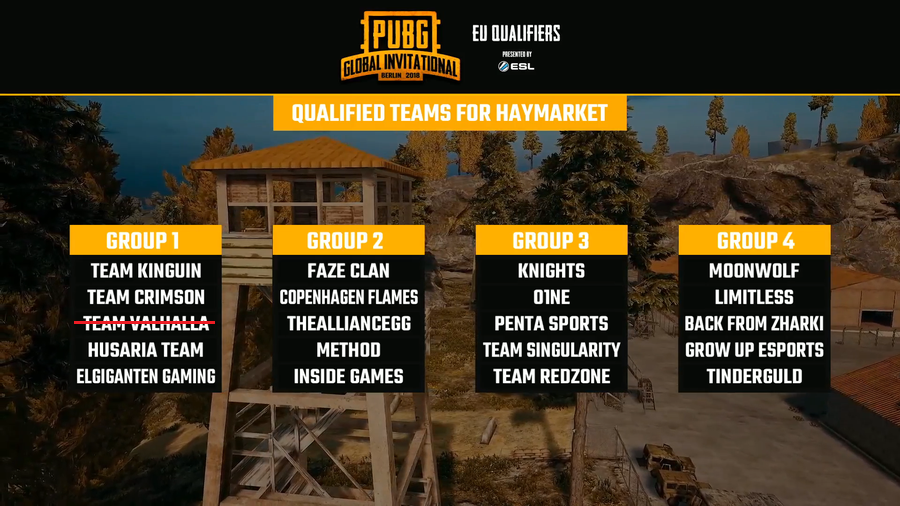 Now the team members should work hard to show their best performance at the lan finals. They would definitely have a third chance to join this years main event.