Sanhok heatmap: Where the circle shrinks in competitive games
Last month Alexander "Dyrem" Sevirinov - a representative of the StarLadder, which conducts the European pro-league on PlayerUnknown's Battlegrounds - published heat maps of Erangel and Miramar, which showed the places of the final rounds in professional matches.
Recently, Sevirinov presented a similar thermal map for Sanok, involved in the third phase of the PUBG Europe League, which ended in the victory of the FaZe Clan. Dyrem has taken into account the results of 550 professional games to make it up.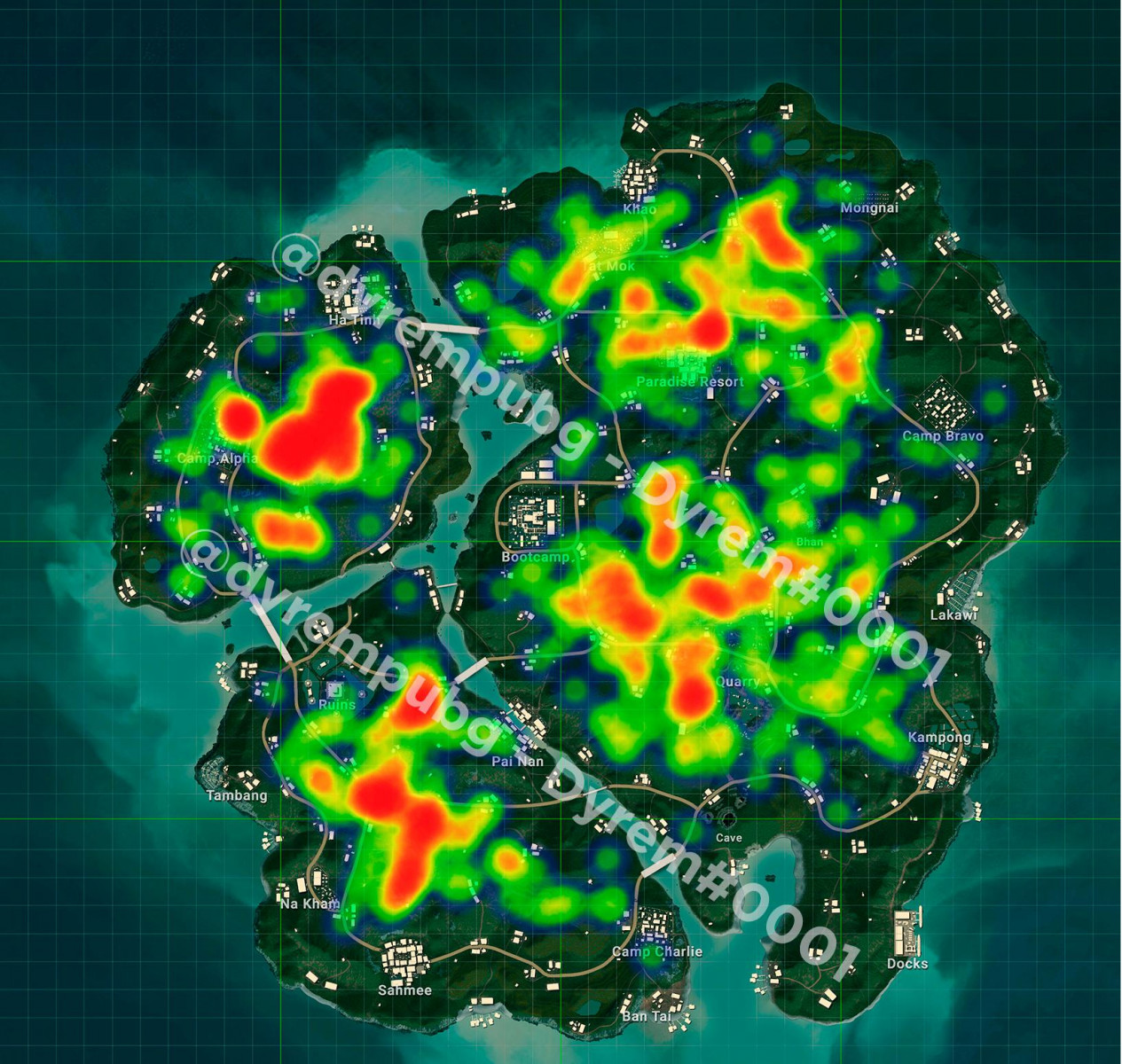 Dyrem was the coach of the Russian national team at the PUBG Nations Cup 2019, which was held from 9 to 11 August in South Korea. With his help, the team won the tournament and earned $100 000. In the second phase of the PUBG Europe League Sevirinov coached the Team Reciprocity, and before that played in the Jokers.