Take a look at PUBG heatmaps
One of the coolest PUBG services GOSU.AI,well known as one of the coolest PUBG API users, has published a heatmap of the Miramar. No doubt Pecado and Los Leones are one of the most hottest points of the map in terms of kills. However it is very surprising some places being abandoned by the players at all - some recent additions are ghost towns.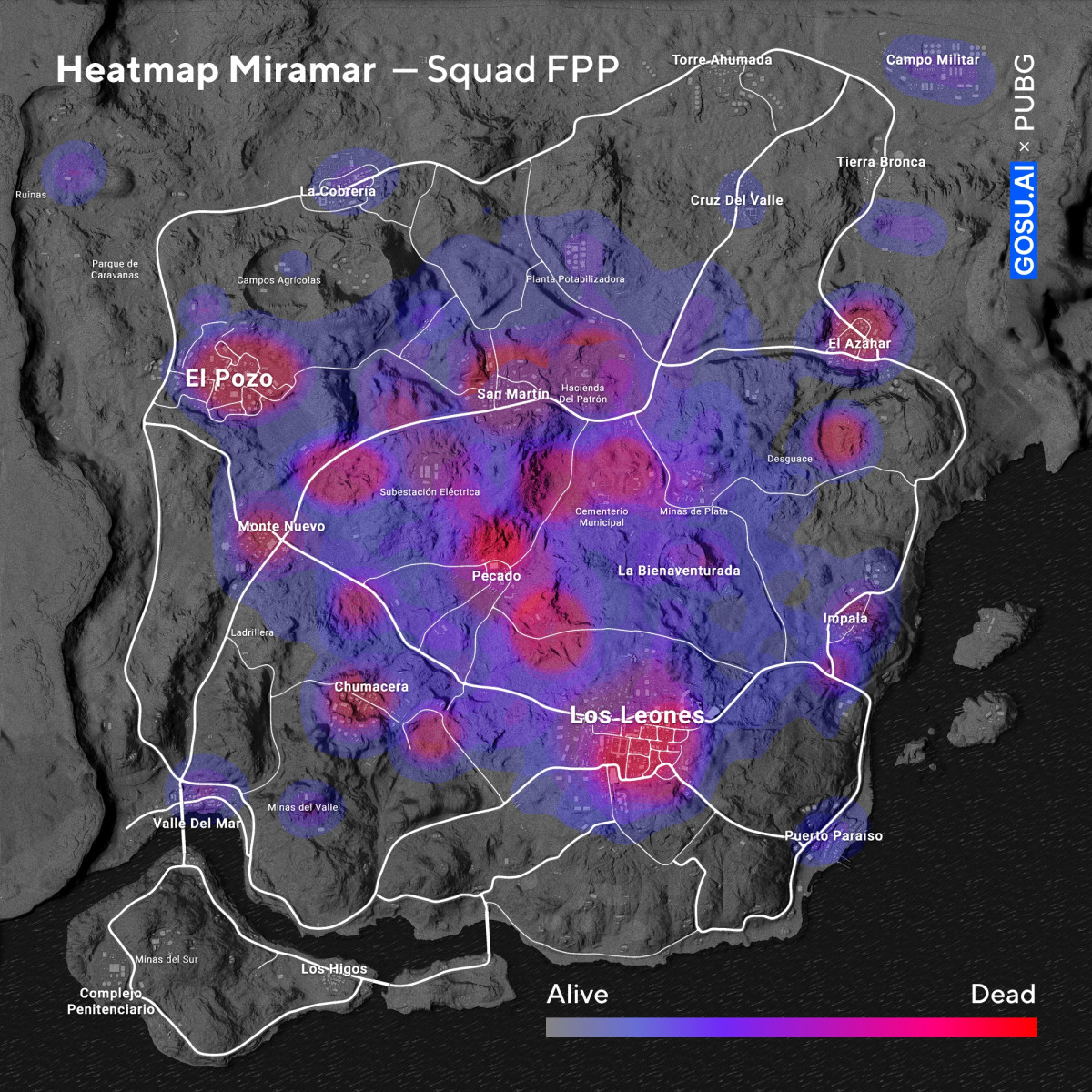 Comparing to the first map Erangel, where there are almost no blank spots, we have more dead players spread all over the map.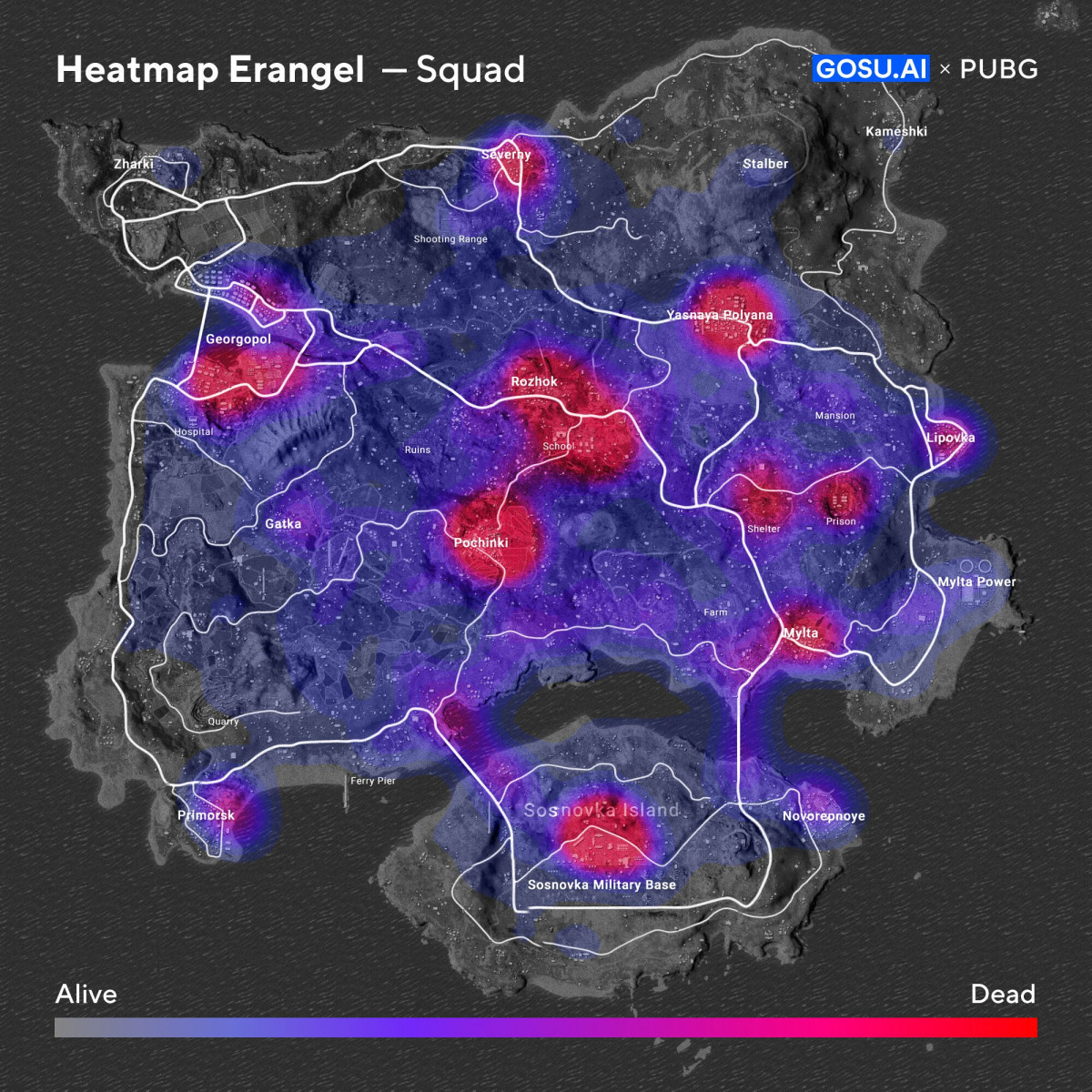 As for the latest map Vikendi there are only a few places where players in squads prefer not to fight each other.