PEL viewer guide, games starts in 3 hours!
PEL is the pinnacle of PUBG Esports in the European region. The league has welcomed top teams such as Team Liquid, FaZe Clan and Pittsburgh Knights, successful European teams with proven track record at international events. It boasts a mix of old clans with massive followings like Natus Vincere and Ninjas in Pyjamas and young powerhouses on the rise such as ENCE and Team Vitality.
On the fields of PEL true stars of the game will clash: Samu "Sambty" Kauppinen, David "Fuzzface" Tillberg Persson, Justin "MiracU" McNally and more!
What is PEL?
PEL Phase 1 Kick-Off features 16 of the best teams on the continent in a weeks-long battle for $225,000. In addition, the top 4 teams will advance directly to the $400,000 FACEIT Global Summit in April — the first international bout of the 2019 PUBG Esports Season.
PEL will have three Phases in total, running alongside the PEL Contenders and PEL Open Series. Phase 1 Kick-off will go on for three weeks, between March 21 and April 7, and the teams will play a total of 60 matches.
Where to watch PEL?
StarLadder will host both an EN and RU official studio broadcasts, the links to which are available below.
Official streams:
•CN: douyu.com/topic/PEL
Official partners channel [TR]:
In addition, each of the 16 PEL teams will stream the matches themselves. Each team channel will have a dedicated caster, who will chronicle the journey of your favorite team. Full list of the teams' casters is available below.
Team streams:
Who will cast PEL?
An accomplished line-up of talent will shoutcast the battle for Europe. Each of the broadcast teams is led by some of the best, most experienced professionals in the esports scene.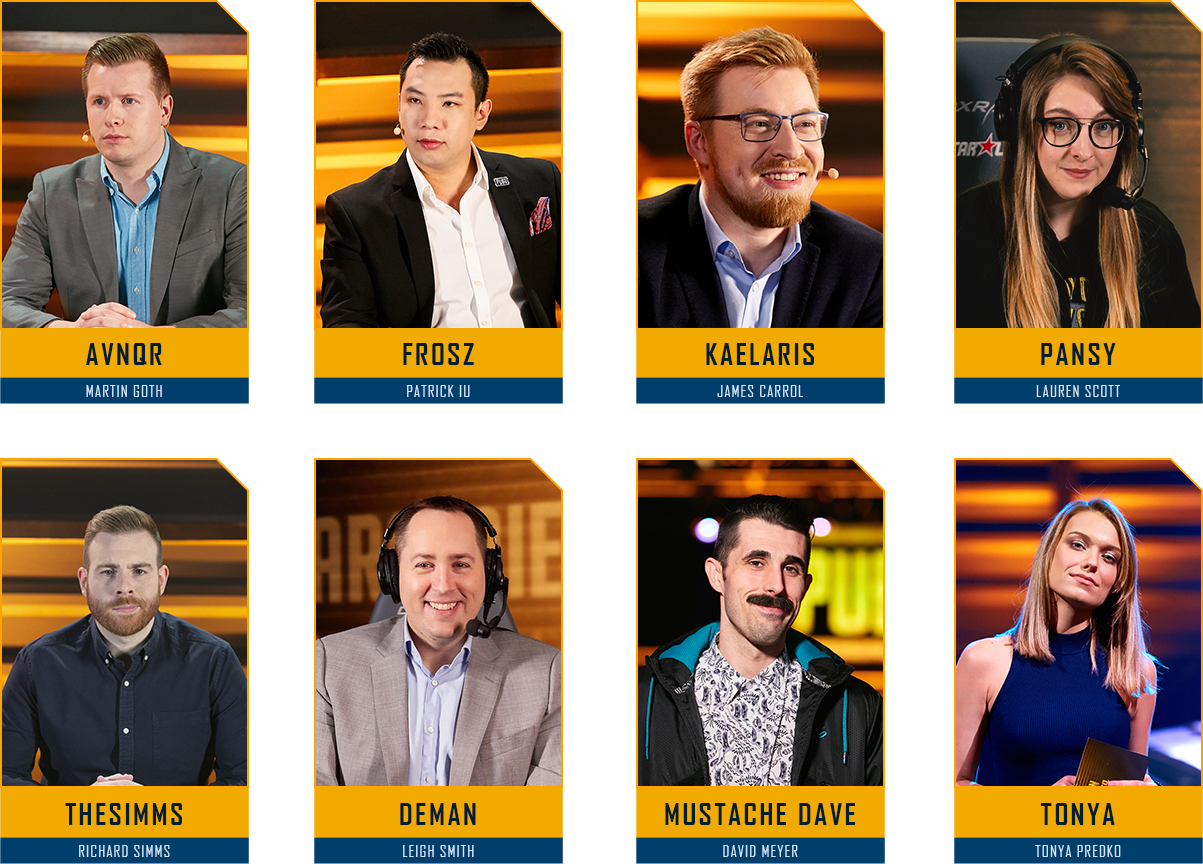 On the English-speaking desk, Kaelaris and Mustache Dave will play host to ex-competitive PUBG stars such as Avnqr and Frosz. On the Russian side, CIS veterans Bafik, Droog and Tafa will work side by side with the best analytical PUBG minds in the region such as BULBAZABR, LoveforSurf and Odesskin.
PEL Week 1 schedule
Each PEL play week will run Thursday to Sunday with five matches each day. PEL schedule is available below and right here.