UNITY upset tournament favorites to win PEL Contenders Finals
After five days of combat, PEL Contenders Final and Phase 1 has found its champions. CIS team UNITY surprised PUBG fans and experts as they took first place with 189 total points. UNITY's victory was a narrow one, as they drag-raced against the European mix of Team Reciprocity. The two sides actually ended up having the same amount of ranking points but the tiebreaker rules favorited UNITY and they topped the leaderboards.
UNITY's triumph was unexpected, as most bets were on AVANGAR — or perhaps Zoekt een Naam — to run away with the title. AVANGAR were the undisputed winners of Group A, while ZeNaam took Group B with impressive 250 points total, but neither team impressed as much as UNITY and Reciprocity in the Finals. AVANGAR placed 3rd overall with 138 points, while TORNADO ENERGY ranked 4th with133 points.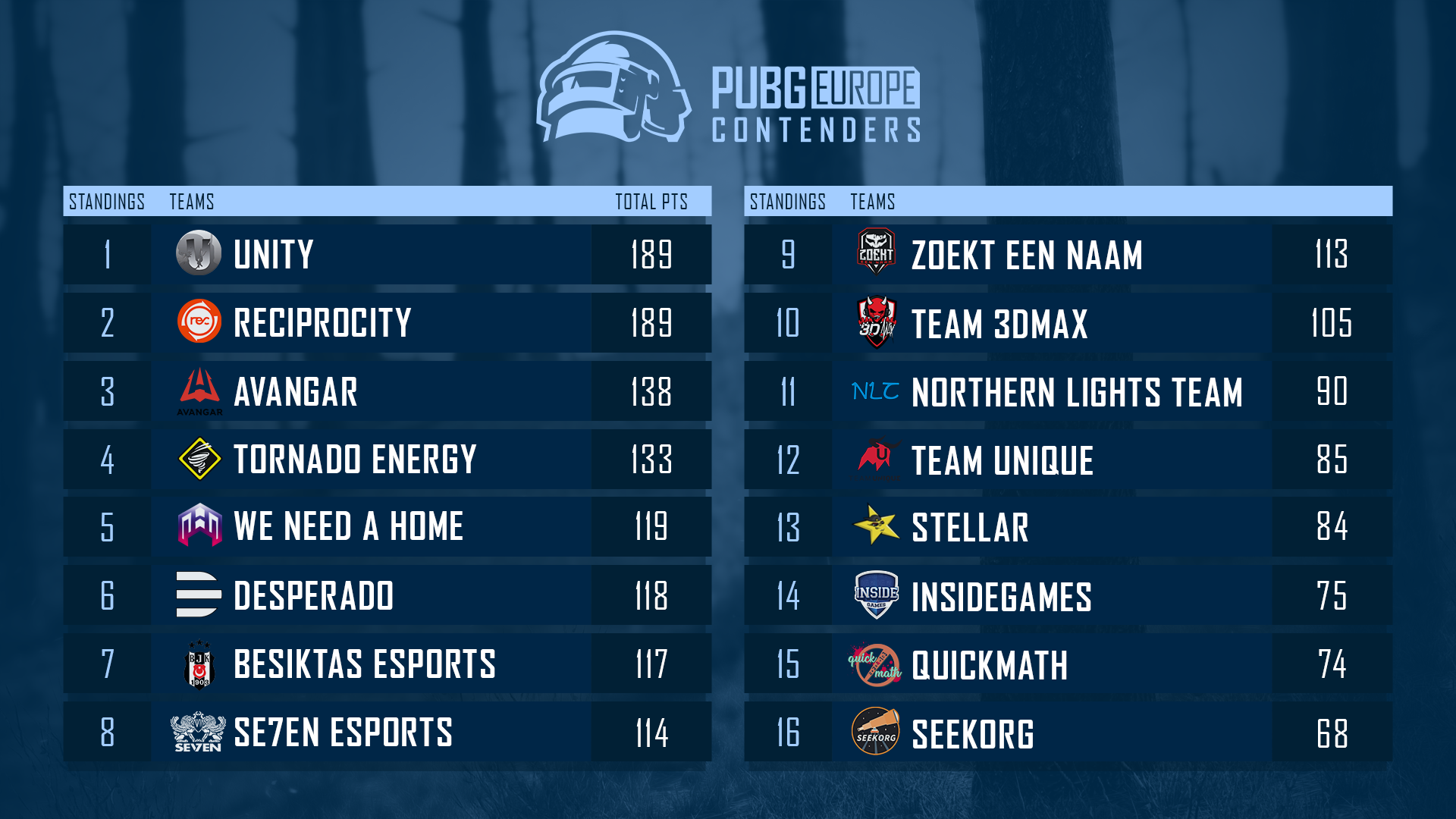 The top 8 teams will also split the $30,000 total prize pool for PEL Contenders with $10,000 going to the winners from UNITY. Yet, the battle for Europe is far from over.
Prize pool distribution: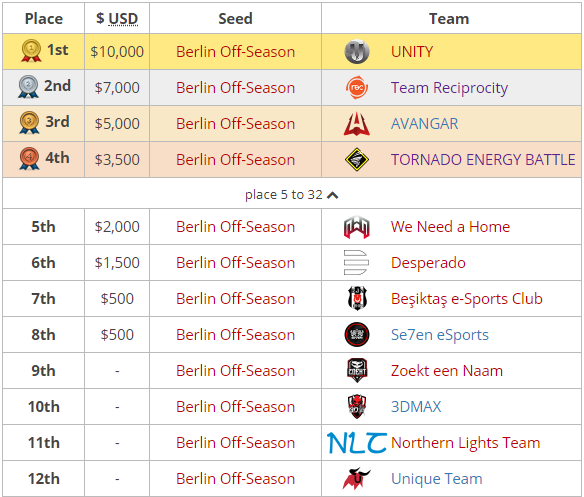 All 16 teams from the PEL Contenders Finals will qualify for the PEL Kick-off Cup. There, a much larger prize pool will await, as well as a chance to dethrone UNITY and Reciprocity from the throne.
With the end of Phase 1 and PEL Kick-off Cup, Phase 2 will begin, where the stakes will get even higher. In additional to impressive prize pools, promotion seeds to the PUBG Europe League will be on the line.