Special Drops - July 2023
Dive into the heat of the upcoming PUBG SURVIVOR SUMMERFEST with an exhilarating lineup of Special Drop events coming your way! Kickstart the fun with Summer Splash Bingo, uncovering a daily array of rewards. Lastly, don't miss out on the Midsummer Check-in event as well as our special Street Fighter collaboration!
*Event details can be checked via the in-game UI.
Summer Splash Bingo!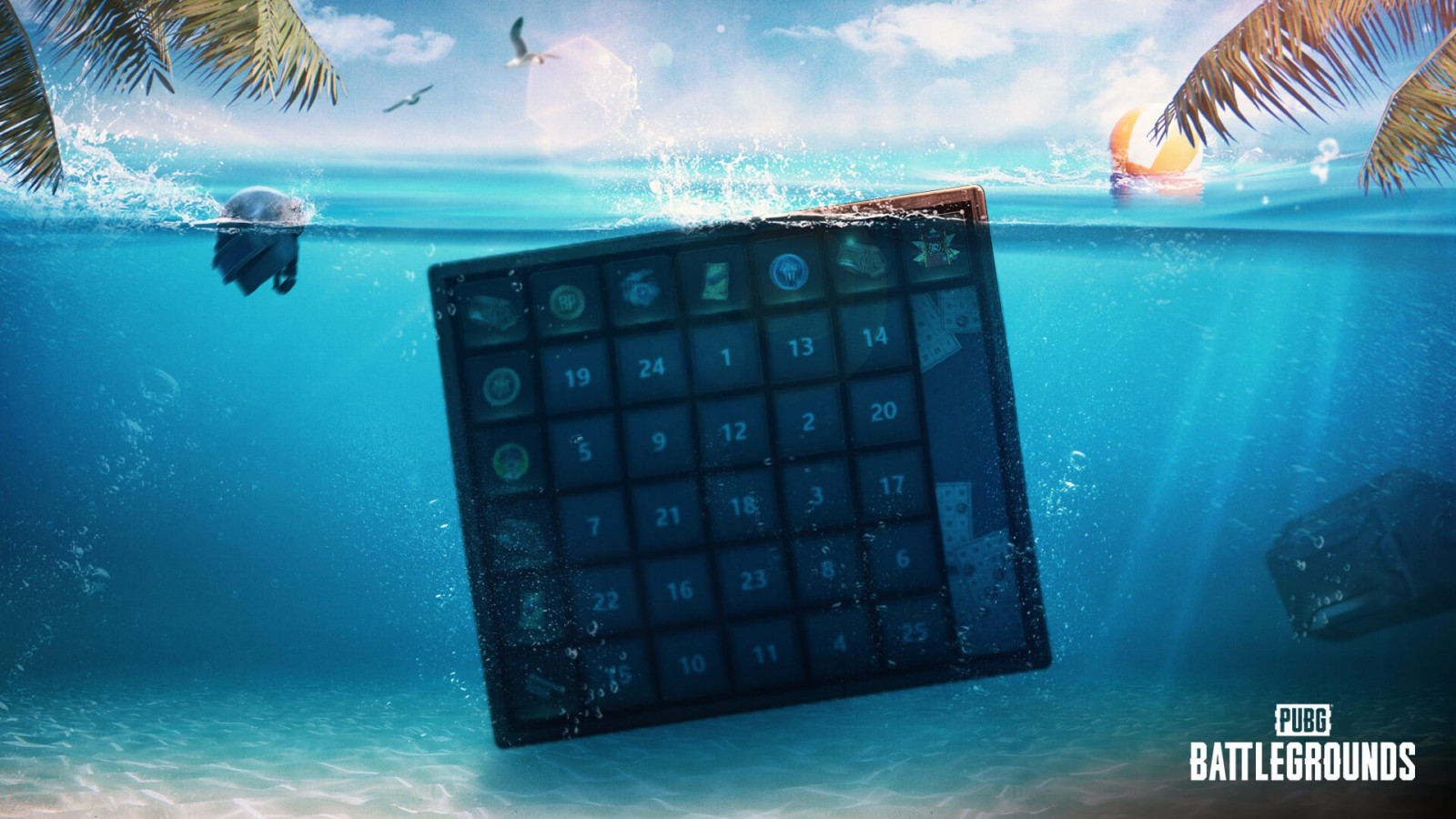 Sensing the winds of luck? Dive into the Summer Splash Bingo! Complete daily survival missions, earn tickets, and play Bingo for a chance to win numerous rewards. May the fortune be on your side.
Event Missions
Ticket-accumulating daily missions:
Enter the lobby

Survive 15 minutes in total

Survive 30 minutes in total

Survival time includes time spent spectating your teammates
Event Rewards
Random & Cumulative rewards for using tickets:
Arcade Junkie (Spray) x1
Hunter's Chest x3
Final Caw (Spray) x1
Contraband Coupon x40
Bluebomb Rush - Token (Spray) x1
5000 BP
Credit x100
Survivor Scream (Spray) x1
Key Fragment x3
Victory Dance 117 (Emote) x1
Polymer x100
Event Schedule
PC
UTC: July 12, 2023, 7:00 AM - August 8, 2023, 7:00 AM
Console
UTC: July 20, 2023, 7:00 AM - August 16, 2023, 7:00 AM
Midsummer Check-in Event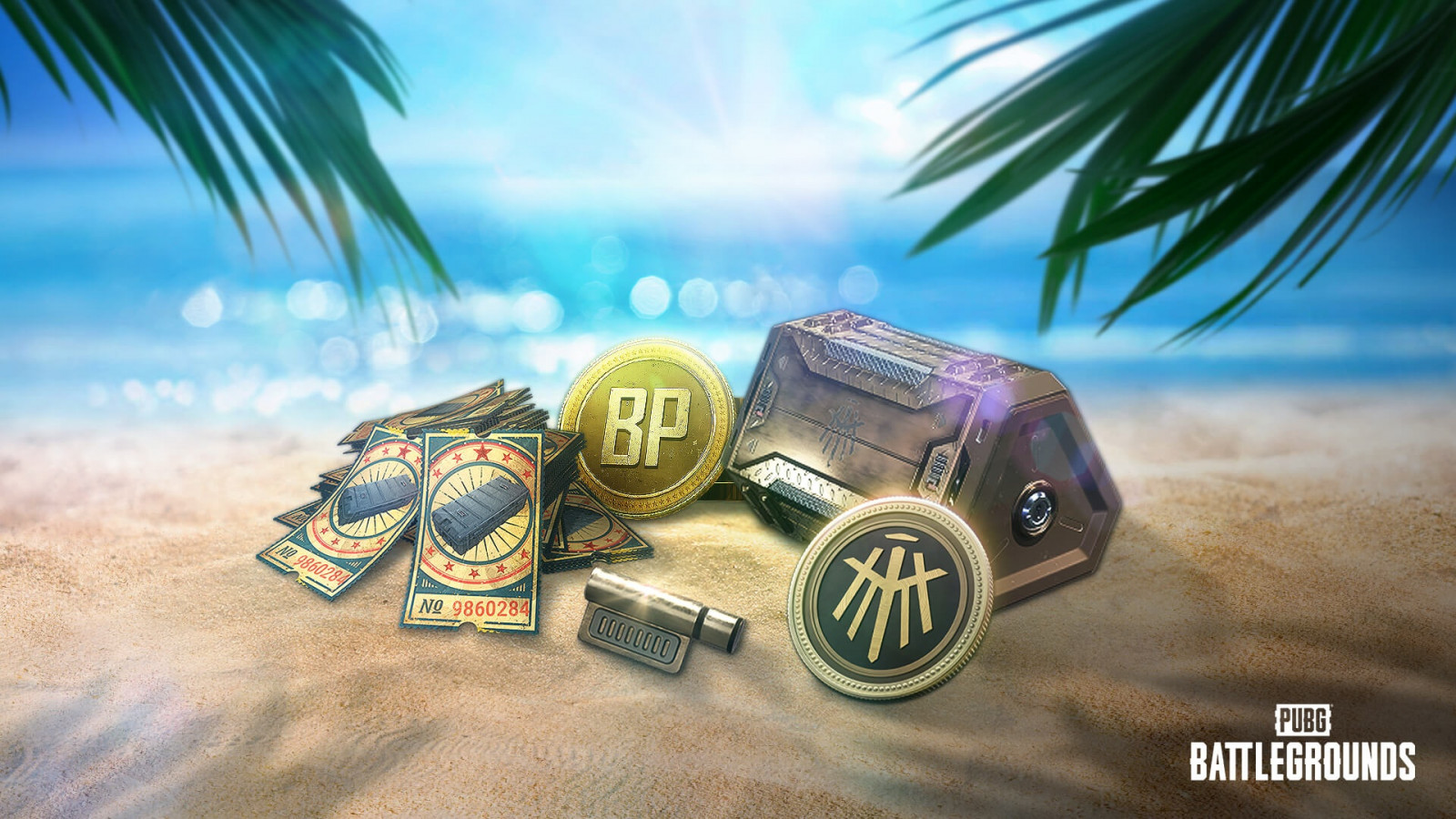 Log-in event to make your PUBG: BATTLEGROUNDS experience an even more enjoyable one.
Event Mission
Daily / Consecutive Login event
Event Rewards
WWCD! (Spray) x1

Contraband Coupon x20

Credit x100
5000 BP
Key Fragment x3
Hunter's Chest x1
Event Schedule
PC
UTC: July 26, 2023, 7:00 AM - August 8, 2023, 7:00 AM
Console
UTC: August 3, 2023, 7:00 AM - August 16, 2023, 7:00 AM
Battle Street!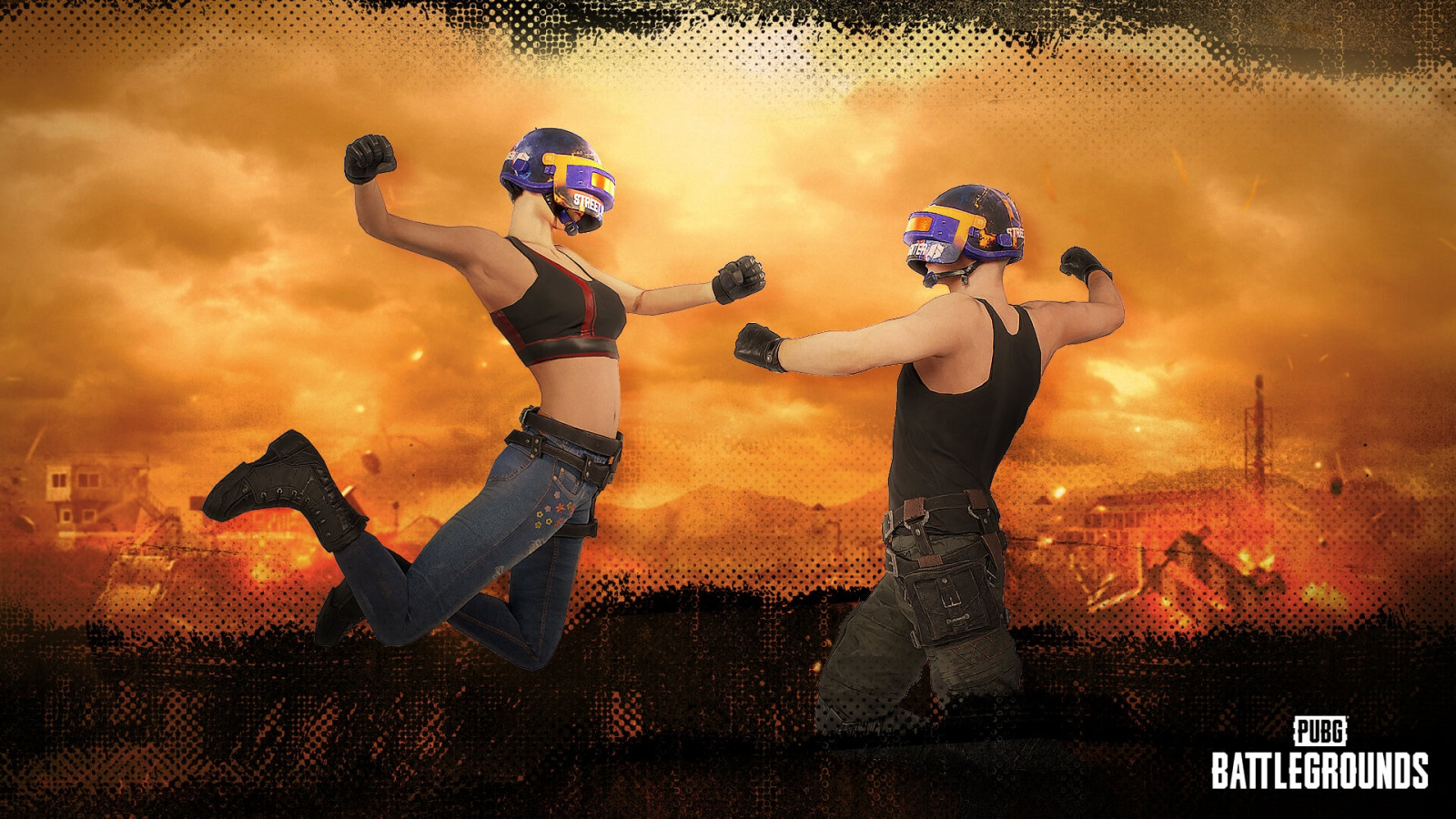 Have you ever dreamed of turning your enemies into a punching bag and getting rewarded for it? Join our Street Fighter collaboration event - the perfect mix of survival action and rewarding rumbles!
Event Missions
Get 1 kill by punching an enemy

Get 3 kills by punching an enemy

Survive 15 minutes in a single match

Survival time includes time spent spectating your teammates
Event Rewards
STREET FIGHTER 6 - Helmet (Level 3)

Hunter's Chest x2

Contraband Coupon x10
Event Schedule
PC/Console
UTC: July 26, 2023, 7:00 AM - August 8, 2023, 7:00 AM