2023 PUBG Survivor Summerfest
The PUBG Survivor Summerfest has officially launched, sizzling you into a diverse array of exciting new content and events. Get ready to dive into this hot festival throughout the months of July and August.
PUBG Survivor
Summerfest
Throughout the entire summer, series of exciting new updates will sequentially roll out, divided into four distinct lineups:
Lineup 1: PUBG Arcade Renewal. Unlock the ultimate fun!
Lineup 2: Here comes a new PUBG challenger!
Lineup 3: Into the stormy death race again.
Lineup 4: Rev up your summer.
In addition, we're bringing you Special Drops, Partner Drops and a Throwdown!
We've also prepared a web-based event - the PUBG Summer Mission Event - that'll help you walk through all these enticing lineups.
PUBG Summer Mission Event
The PUBG Summer Mission Event is a special event where you can obtain extra rewards by successfully completing specific Special Drops missions. Each lineup unveils its own distinct Special Drops mission. By completing these missions, you can earn stamps and reap rewards!
How to Participate
Visit the PUBG Survivo

r

Summerfest

website: pubg.com/events/2023summer
Sign in using your KRAFTON ID.
Upon successful login, select your gaming platform (you may select more than one).
Familiarize yourself with the specific Special Drops missions associated with each lineup.
Once successful completion of a mission in-game, a Summer Stamp will automatically be added to your account on the website.
Continue the cycle, gather all Summer Stamps, and receive abundant rewards!
Rewards
※ The potential rewards you can win vary based on the total number of Summer Stamps you've collected throughout the event. If you manage to secure all Summer Stamps, you'll be eligible to potentially win all four rewards. Aside from the Nameplate reward, all other rewards are awarded via a random selection process.
Acquire 4 Summer Stamps and you could be one of 10 lucky winners drawn to receive a high-end gaming PC, equipped with an i9 processor and RTX 4090, valued at a price of $4,000.
Collect at least 3 Summer Stamps and you enter the draw, where 100 winners will receive a

PUBG: BATTLEGROUNDS Edition Razer Gaming Set

. This includes the

Razer Viper V2 Pro – PUBG: BATTLEGROUNDS Edition

,

Razer Huntsman V2 – PUBG: BATTLEGROUNDS Edition

,

Razer Barracuda X – PUBG: BATTLEGROUNDS Edition

.
Gather at least 2 Summer Stamps and you'll be entered into a draw. 1,000 winners will each get 500 G-COIN (7 days).
And for everyone who obtains at least 1 Summer Stamp, you'll get a new summer-themed Nameplate.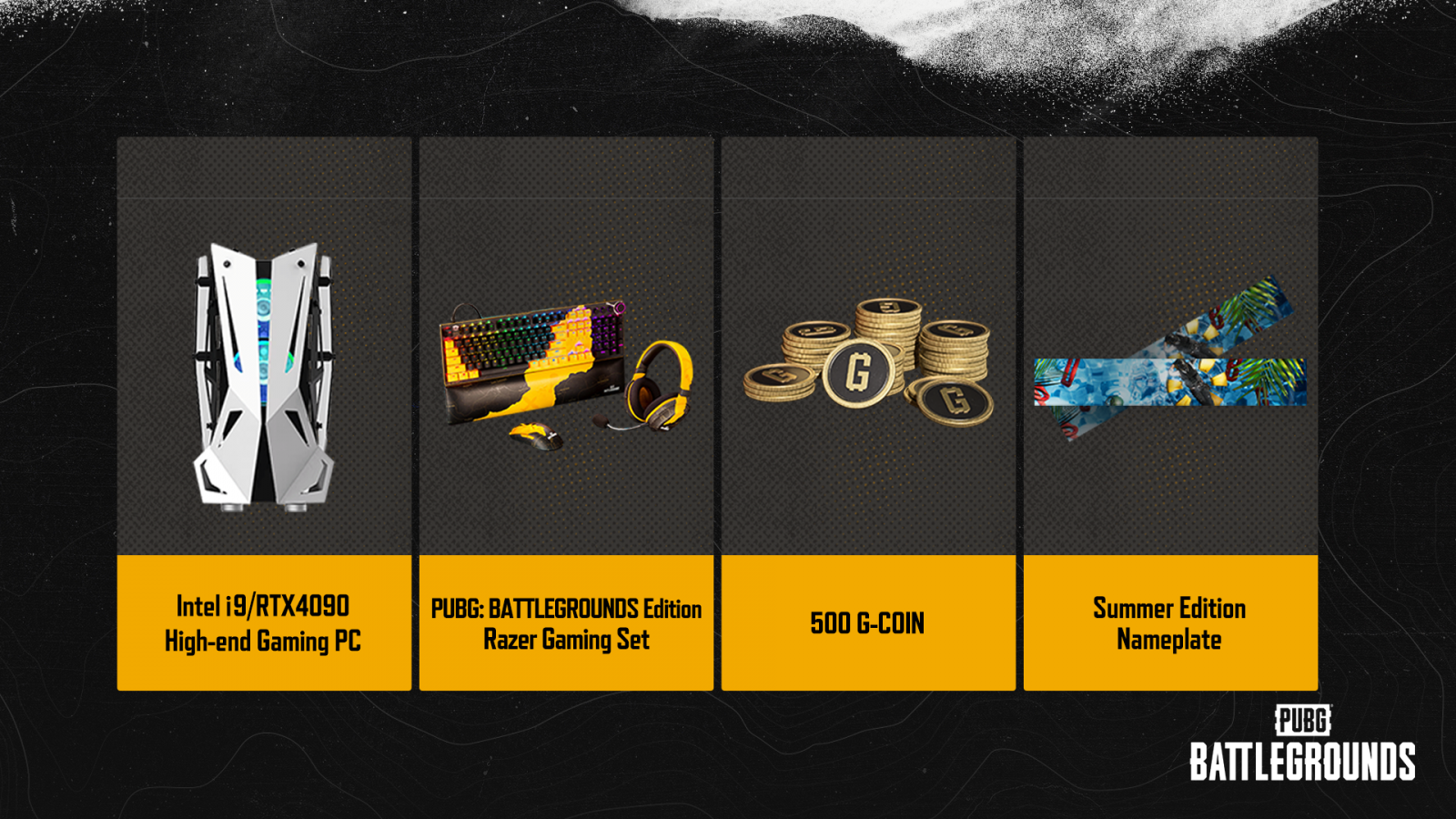 Event Schedule
Event period: July 12 ~ September 13

Lineup 1 Mission Reveal Date

PC/Console: July 12, 7 AM UTC

Lineup 2 Mission Reveal Date

PC/Console: July 26, 7 AM UTC

Lineup 3 Mission Reveal Date

PC: August 9, 7 AM UTC
Console: August 17, 7 AM UTC

Lineup 4 Mission Reveal Date

PC: August 16, 7 AM UTC
Console: August 24, 7 AM UTC

Winner Announcement: September 27
Important Notes
If you've already accomplished a mission during the Special Drops event before the unveiling of the mission on the PUBG Survivor Summerfest website, rest assured that a Summer Stamp will be automatically added to your account.
Please ensure your in-game nickname remains unchanged throughout the event period as issues may arise during the winner selection process.
In the event of your successful selection as a winner, we will communicate with you via the email address linked to your KRAFTON ID to announce the result and guide you through any necessary subsequent procedures. When applying for this event, ensure that the email address registered with your KRAFTON ID is correct and accessible. Please note, we do not resend notifications in case of non-receipt or deletion of emails due to incorrect information.
If you're chosen for a physical reward, we might require additional personal information such as your name, address, contact number, and a copy of your identity verification document. This is necessary to confirm the winner's identity, ship the prizes, handle taxes (covered by our company), and provide related customer support services. In such cases, we will guide you through a separate consent process for the collection and usage of this personal information.
You hold the right to refuse the event winnings or the collection and use of your personal information. Should you choose to do so, please indicate your refusal to accept the reward by replying to the email we initially sent.
The G-COIN, awarded as an in-game prize, has a usage validity period of 7 days. The gaming PC, provided as a physical reward, may be substituted with a different product depending on the circumstances in individual countries.
For the seamless conduct of the event and other promotions, your personal information may be entrusted to third parties for processing.
The retention period for your personal information, gathered in association with this event and other promotions, spans six months from the event's conclusion. However, if legal regulations stipulate otherwise, those will take precedence.
The

PUBG: BATTLEGROUNDS Edition Razer Gaming Set

, awarded as a reward, comprises the

Razer Viper V2 Pro – PUBG: BATTLEGROUNDS Edition

,

Razer Huntsman V2 – PUBG: BATTLEGROUNDS Edition

,

Razer Barracuda X – PUBG: BATTLEGROUNDS Edition

.
Special Drops: July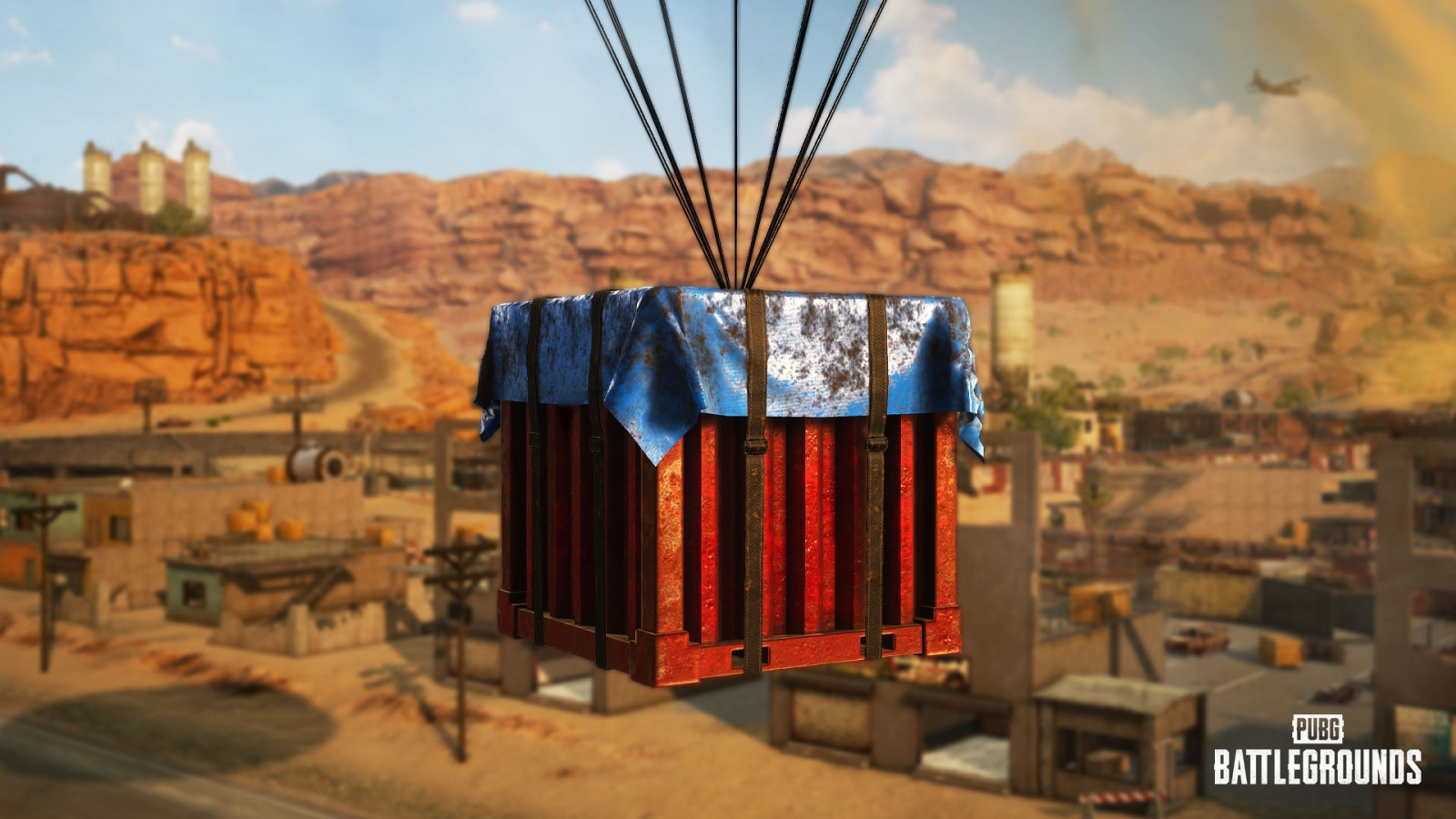 Partner Drops
The PUBG Survivor Summerfest wouldn't be complete without the inclusion of Partner Drops. Commencing in sync with each lineup of the Summerfest, these sun-kissed Drops provide an exciting opportunity. Partake in our Partners' live streams and stand to gain beach-themed rewards!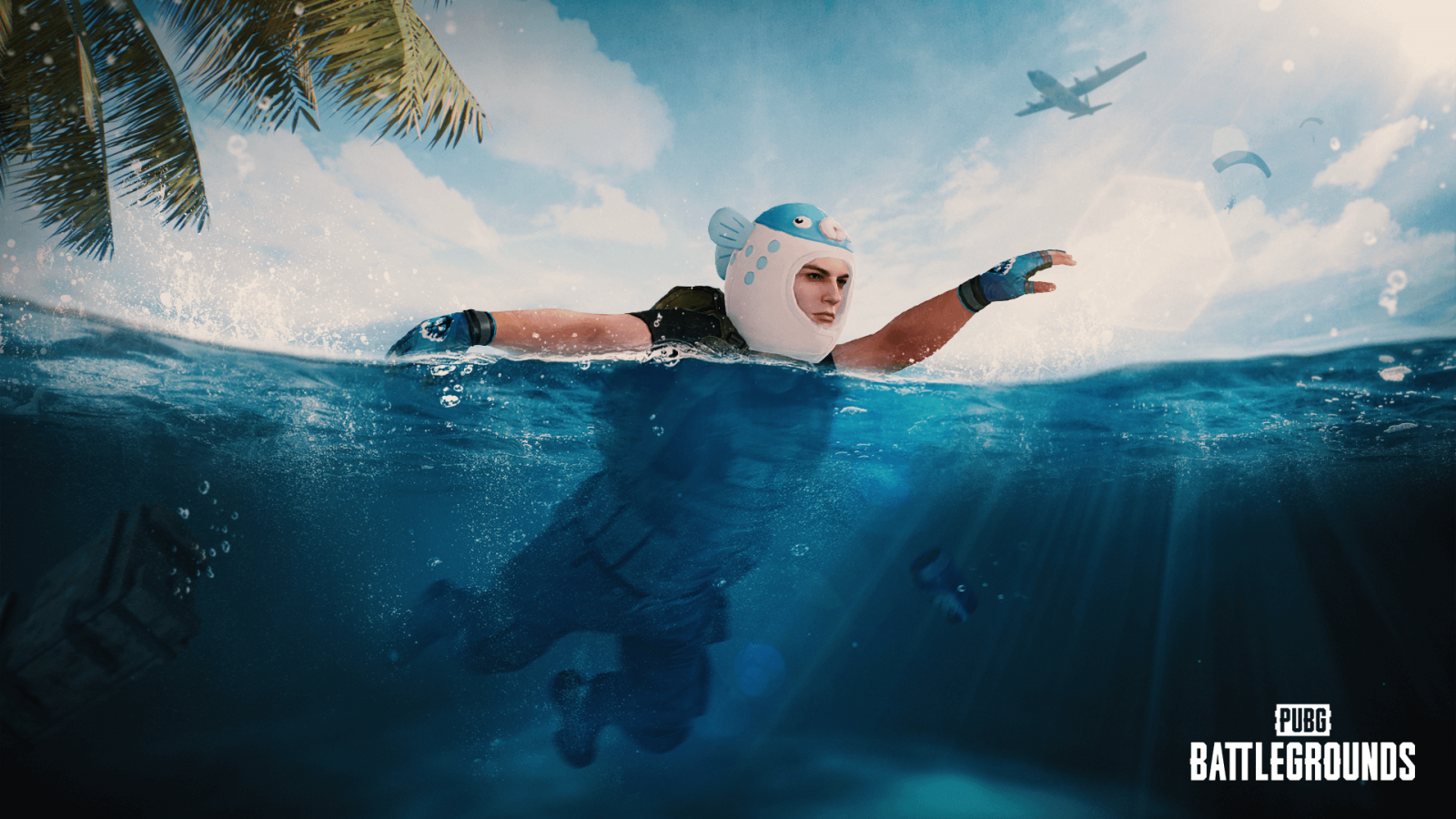 Drops Schedule and Rewards
Drops Period

Rewards

Week 1

July 12, After Live Server maintenance - July 25, 11:59 PM UTC

Watch 2 hours: Hunter's Chest (x1)

Watch 4 hours: Fish Out of Water Head Warmer

Week 2

July 26, 12 AM UTC - August 8, 11:59 PM UTC

Watch 2 hours: Tied Baseball Jersey

Watch 4 hours: Deep Water Diver's Gloves

Week 3

August 9, After Live Server maintenance - August 22, 11:59 PM UTC

Watch 2 hours: Hunter's Chest (x1)

Watch 4 hours: Lobby Skin



Week 4

August 23, After Live Server maintenance - September 5, 11:59 PM UTC

Watch 2 hours: Key (x1)

Watch 4 hours: Flora Button-up Set
Important Notes
Drops are exclusively available through our affiliated PUBG: BATTLEGROUNDS Partners.
Rewards can only be claimed during the specified Drops period.
To be eligible for the rewards, ensure that your KRAFTON ID is linked with your gaming platform and with Twitch or your regional streaming platform.
Please note that viewers in Korea, China, and Thailand will receive redeemable codes instead of Drops, owing to the unique streaming platforms used in these regions.
Rewards for Console platforms will be available after the Live Server Update.
Partner Throwdown
We are excited to announce the upcoming Partner Throwdown, a thrilling tournament featuring Partners from various regions. This event involves Custom Matches set in a unique tournament format, promising intense competition and compelling gameplay. Broadcasts for each regions, inclusive of official Twitch broadcasts, will be aired on the channels of the participating Partners.
The Partner Throwdown will take place on August 16.
We're offering viewing in-game rewards, exclusively on the channels of Partners participating in the throwdown. Stay tuned to receive your rewards!
For more information on your favorite Partners' Throwdown dates, viewing rewards, and more, please refer to the announcement tailored to your region. You can access this by adjusting the site's language settings to your local language.