NAVI won The Atlantic Showdown
Natus Vincere squad became the champion of a small online tournament in PUBG: BATTLEGROUNDS between the strongest representatives of two regions - Europe and America.
FaZe Clan finished in the second line of the tournament, and the Third Eye team closed the top three. Exalt and Twisted Minds finished sixth and seventh respectively in the standings.
NAVI took home $2,500 to win the main event; the runner-up took home $1,600.
The Atlantic Showdown took place on April 14-16, with the top 8 teams from the European PEC: Spring and the American PAS Phase 1. Teams played 18 matches. The prize pool was $8,120, including the money raised by the viewers.
Leaderboards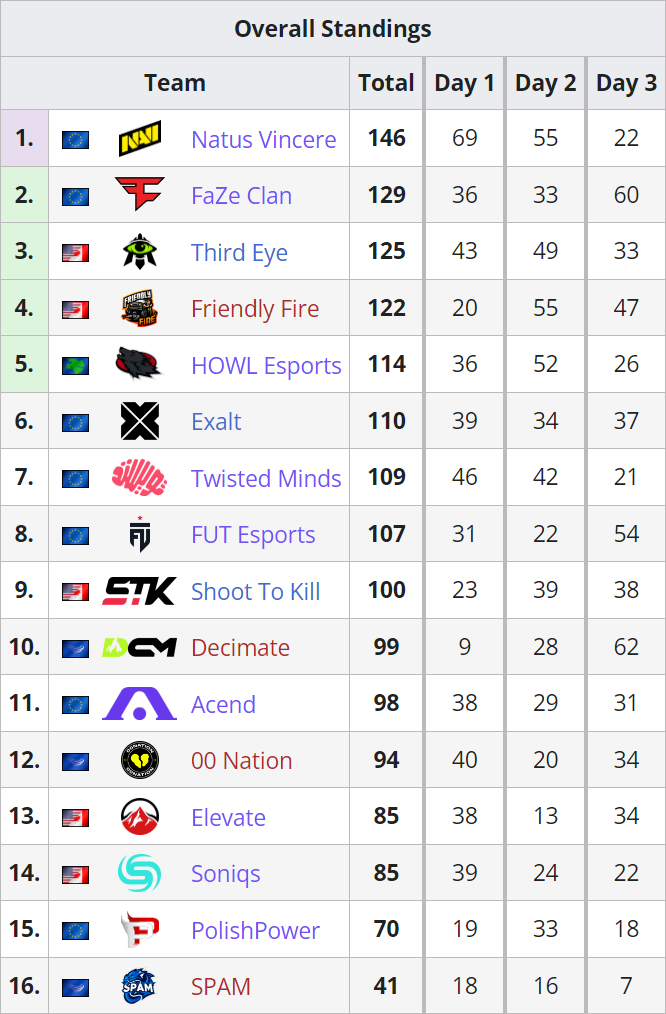 Prize pool distribution