EMEA PGC Points Breakdown
The PUBG EMEA Championship: Spring (PEC: Spring) will soon see the region's best players compete for a $100,000 prize pool, PGS Slots and a mountain of PGC Points. Today, we'd like to share some further details about how PGC Points will be awarded in EMEA this year.
But first - if you and your squad want to go up against EMEA's best, time is running out for Open Qualifier signups! Be sure to sign up before 12:00 CET on March 1 at pec.gg to secure your spot.
PGC Points for EMEA in 2023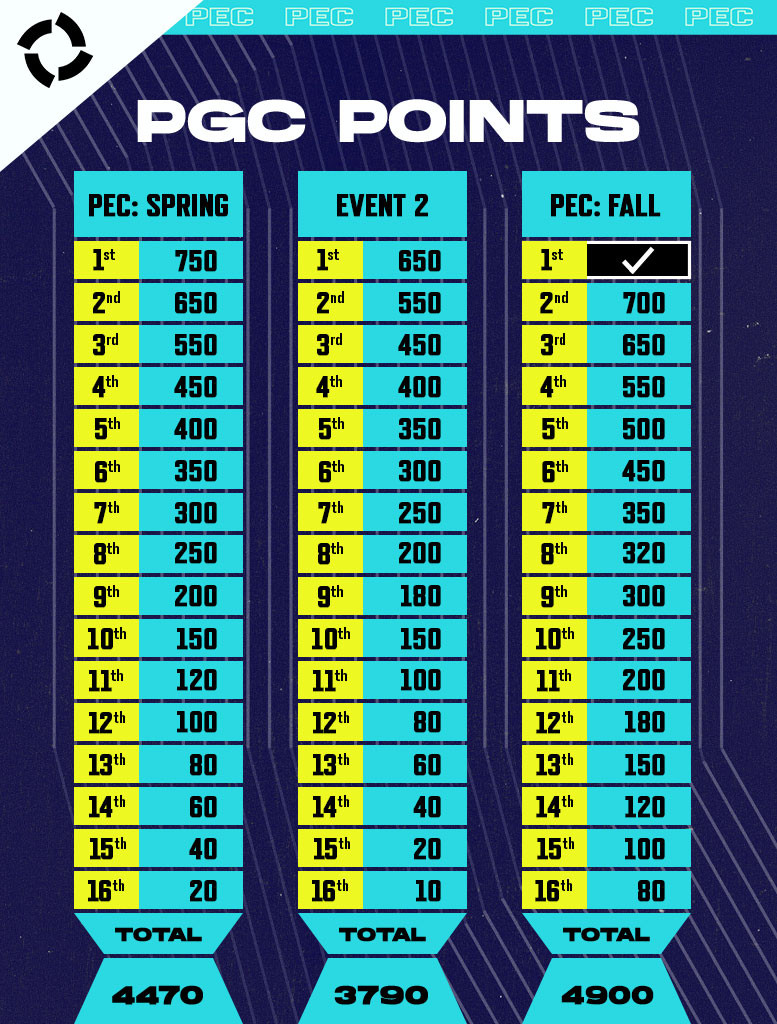 Consistent Performance
Our philosophy behind the PGC Points allocation for EMEA is pretty simple: we want to reward teams who consistently perform well across each major regional event.
To accomplish this, we've made it so that the total amount of PGC points awarded is more consistent across each event. For 2023, we ultimately want each EMEA event to be as equally important and relevant to the road to PGC as possible.
Every Position Counts
For PEC, each position will award a different number of points, with higher finishing positions earning more points.
Even if the tide of battle has gone against your squad, it's worth fighting to the end - every position counts! You can view the full point totals for each position in the graphic above.
Comeback Potential
EMEA will qualify six teams to PGC 2023 - the top five teams in PGC points and the winner of PEC: Fall! This means that even if a team has struggled to accumulate points during the first two events of the year, there's always a chance they can go to PGC through this wildcard slot.
Furthermore, we'll be making sure that both Europe and MEA are represented by at least one team each in PGC. Thus, if the top five teams for EMEA PGC Points are all from Europe only - or all from MEA only - the fifth slot will be instead allocated to the team with the most PGC points in the unrepresented region.