Famas G2 stats revealed
Dataminer ASJ_sapphics has revealed the characteristics of the new FAMAS G2 assault rifle, which the developers should add to PUBG: BATTLEGROUNDS in the future.
It will be the fastest-firing AR in the game at 900 RPM. In terms of raw DPS, it sits between the P90 and Groza. Note that it cannot take any grips or magazine attachments; only a muzzle and sight/scope.
ASJ_sapphics also suggested that the FAMAS G2 will replace the AUG in the Air Drop, and that, in turn, will move in the category of common loot, which appears on the map.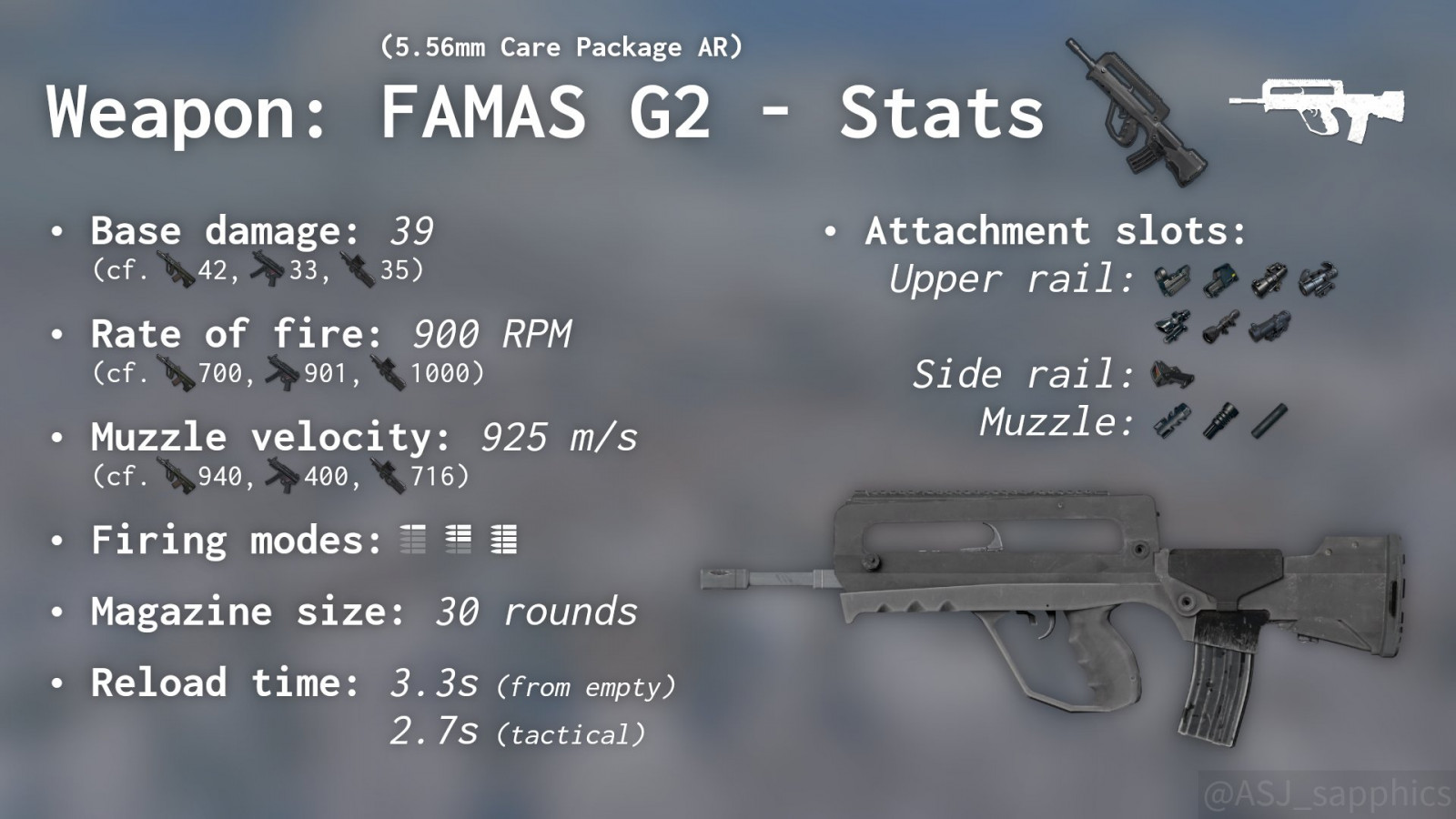 Origin: twitter.com