NAVI are the champions of PUBG Global Championship 2022
Ivan "ubah" Kapustin's team won the PUBG Global Championship 2022 LAN tournament. The team scored 179 points in 20 matches and made 114 kills in the course of the grand final. Second place at the tournament went to 17 Gaming from China, while Twisted Minds (ex-Northern Lights Team/Virtus.pro) rounded out the top three teams. Question Mark finished the championship in the top 7.
Natus Vincere received one million dollars in prize money for their victory. The silver medalist received twice as much. Alexander "BatulinS" Batulin and his teammates won about $250,000.
PUBG Global Championship 2022 was held from November 1-20 in Dubai. The base prize pool of the event was two million US dollars.
Final Leaderboards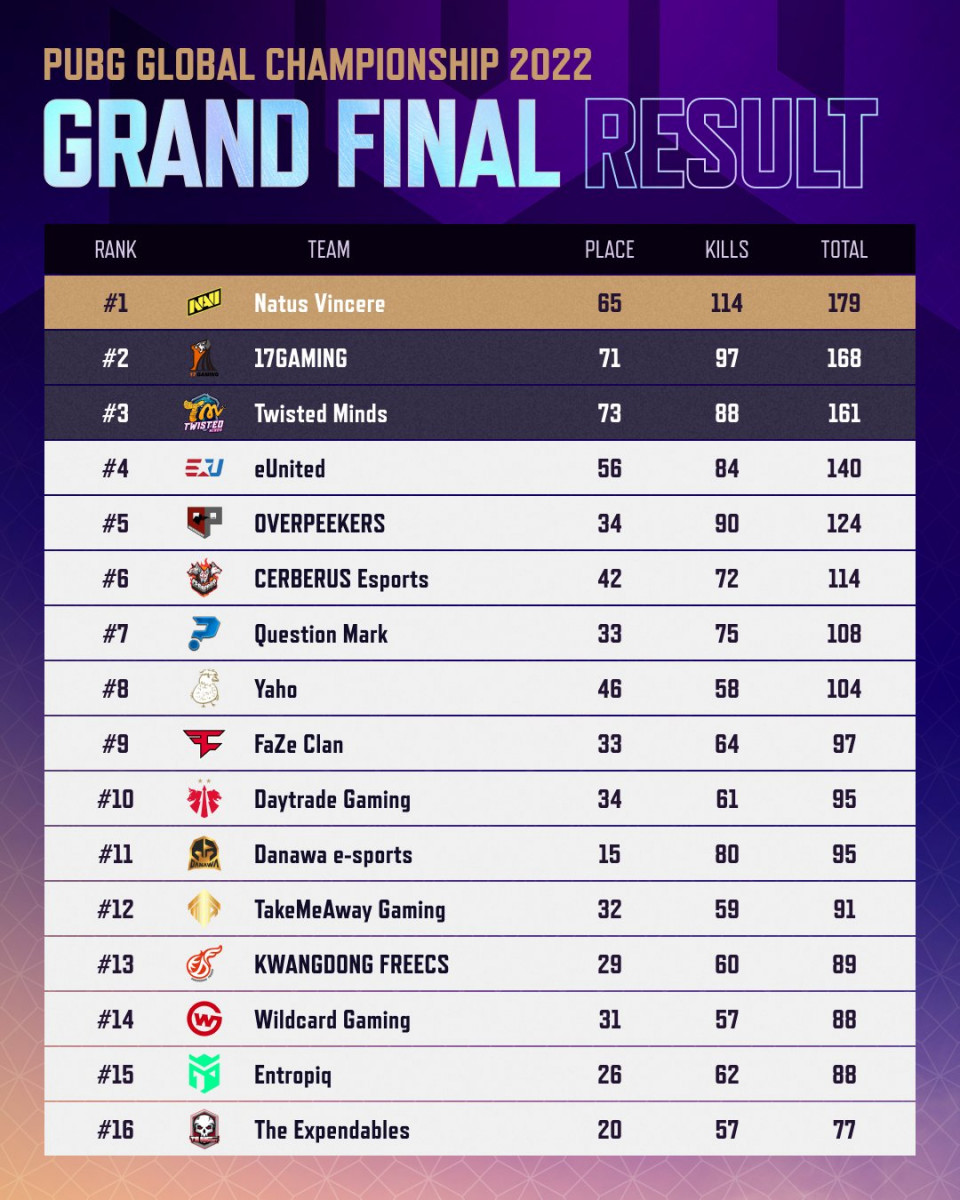 Prize pool distribution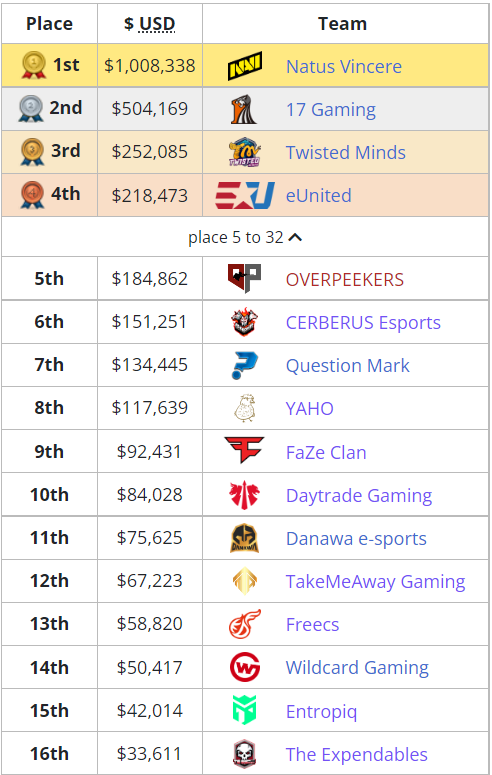 NAVI lifting the trophy