APAC & Americas representatives at PGC 2022
The PCS7 Americas and APAC regions determined the PGC 2022 participants for their respective regions. The PCS7 champions received direct entry spots, which did not affect the final points allocation since they were already at the top of the regional PGC tables. Below are all the teams that earned their quotas from the regions mentioned above. They joined Donuts USG and Global Esports Xsset, who earned Japan and Taiwan quotas respectively.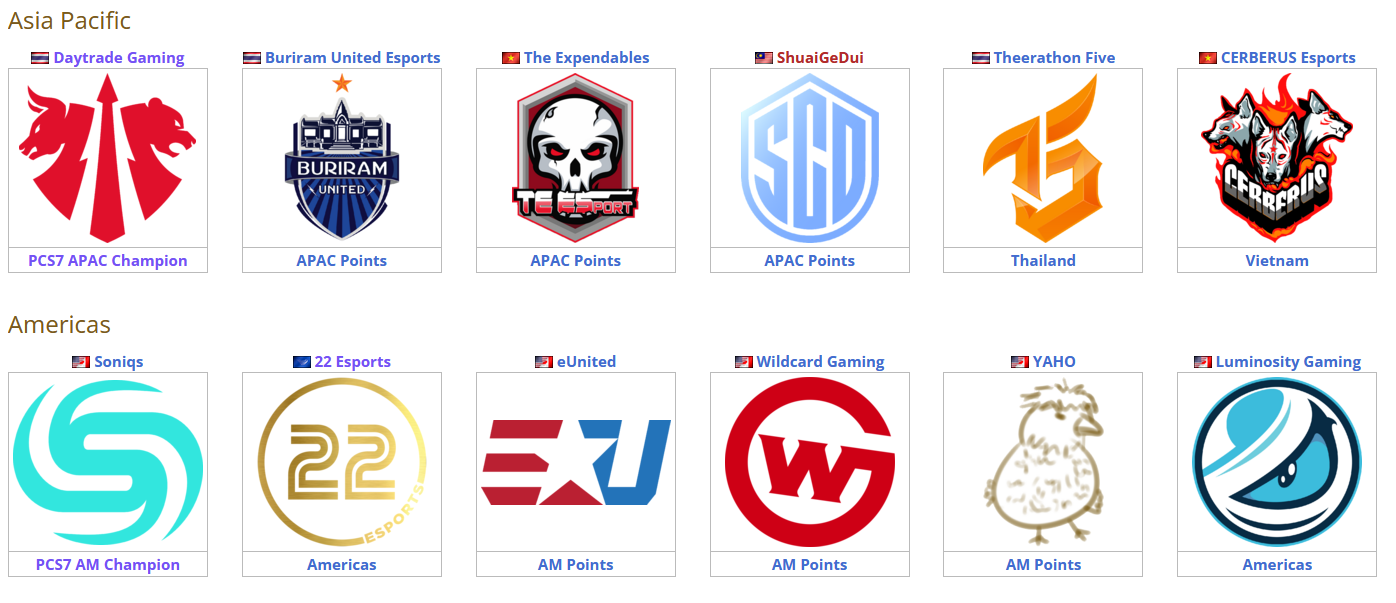 PUBG Global Championships 2022 will take place from November 1-20 in a LAN tournament format - all competitors will be playing directly from the arena in Dubai.
The PGC 2022 Grand Final will take place over four days - teams will play five matches per day.
The base prize pool for PUBG Global Championships 2022 will be two million US dollars. To this amount will be added 30% of revenues from the sale of PGC 2022 cybersports skins. The winner will pick up $600,000. In addition, the organizers will choose the most valuable player of the tournament, who will receive a check for $10,000.