NAVI won PSL Summer Showdown
Natus Vincere squad won the PSL Summer Showdown. "Born to Win" made 106 frags and scored a total of 188 points, leaving far behind their closest competitor. NAVI received two and a half thousand euros for the victory (see below for a detailed breakdown of the prize money).
Tokyo Manji Gang finished second in the standings, with Exalt rounding out the top three. Question Mark took fourth place.
The PSL Summer Showdown Grand Final took place August 12-14. The total prize pool was six thousand euros. Exalt won a place in the PUBG Continental Series 7 regional playoffs (since Natus Vincere and Tokyo Manji Gang already have slots in the championship).
Standings table
Final Leaderboards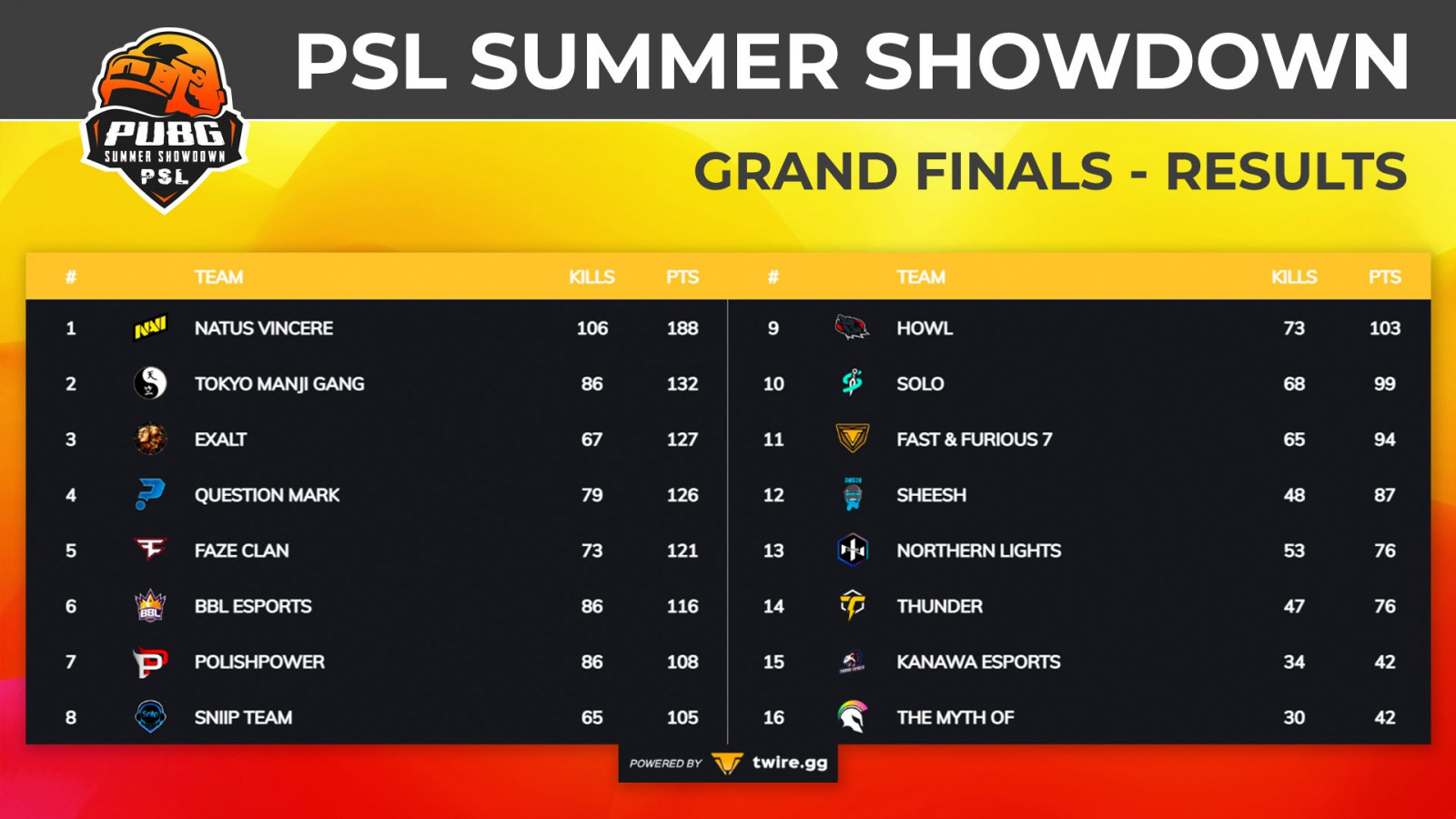 Prize pool distribution

Origin: twitter.com