Prime Gaming Rewards - July 2022
Hello players!
It's that time again to pick up joyful in-game rewards this July as a Prime member! If you want your sixth Premium Supply Pack, containing a doggy tee, G-COIN and more, go ahead to our PUBG: BATTLEGROUNDS Prime Gaming page, link your KRAFTON ID (if you already haven't), and claim your lot!
Read on below for the details.
※ Subsequent to this announcement, the next and last Prime Gaming notice will be released this December. Therefore, Prime Gaming rewards will no longer be included in the monthly Special and/or Partner Drops announcements. But your Prime Gaming perks will continue to be available every month this year, so don't forget to check out our Prime Gaming site regularly to receive your in-game goods!
July 2022 Rewards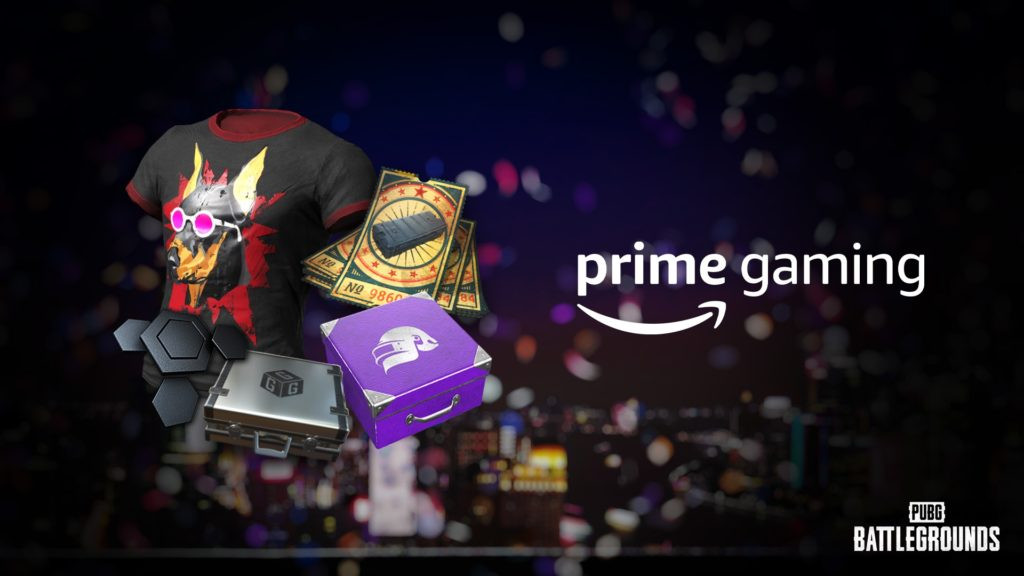 Premium Supply Pack #6

Dash Doberman Tee
Silver G-Coin Box
Contraband Coupon x10
Polymer x30
Reward Claimable Date
※ The dates shown below are subject to change.
PC & Console

PDT: July 26, 4 PM – August 25, 4 PM
CEST: July 27, 1 AM – August 26, 1 AM
KST: July 27, 8 AM – August 26, 8 AM
How to Claim Rewards
Access our Prime Gaming page.
Click the "Claim Now" button below the claimable reward.
Sign in to or sign up for an Amazon Prime account.

You need an Amazon account to sign up for Prime. If you don't have an Amazon account, you can create one by clicking "Create Your Amazon Account."
After signing up for Amazon Prime, you will be required to add a payment method. You can start your 7-day free trial first and pay the monthly payment after the trial.

After you successfully set up your Amazon Prime account, you will be redirected to the reward claiming window.
Press "Go to KRAFTON" to link your KRAFTON ID to your Amazon Prime account.
You are required to agree to allow Prime Gaming the rights to access your game account information. After confirmation, you will be redirected to our Prime Gaming page.
Click "Complete Claim" to receive your reward!
Access the game and you will see your rewards automatically granted to your Inventory.
FAQ
Do I have to be a Amazon Prime member to receive the rewards?

Yes, your Prime membership must be maintained during the monthly reward claimable dates to receive the rewards.

Can I cancel my Prime membership?

Yes, you can cancel your membership any time. To cancel, go to your Account & Settings page in primevideo.com and click "End Membership."

I started my 7-day free trial but I got charged $1.00 USD.

Amazon Prime will initially extract $1.00 USD from your bank account to confirm your payment method. The $1.00 USD will be returned a few days later.

Will every game platform linked to my KRAFTON ID receive the rewards?

Yes, every game platform tied to your KRAFTON ID will automatically receive the claimed rewards!

Help! I linked the wrong PUBG: BATTLEGROUNDS account to my KRAFTON ID.

Submit a ticket through PUBG Support and we'll assist you as quickly as possible.

What are the other monthly rewards?

The monthly Prime Gaming rewards starting in February will be announced within our other monthly event announcements (Special Drops, Partner Drops).