PUBG player online keeps decreasing 6 month in a row
According to Steam Charts, the average online PUBG: BATTLEGROUNDS in June dropped another ten percent compared to May 2022, with the average monthly PUBG audience dropping to 180k.
Online peak in June was 413,000 players, down 55,000 from the previous month. These are the lowest numbers in 2022. PUBG online has dropped back down to fall 2020 levels.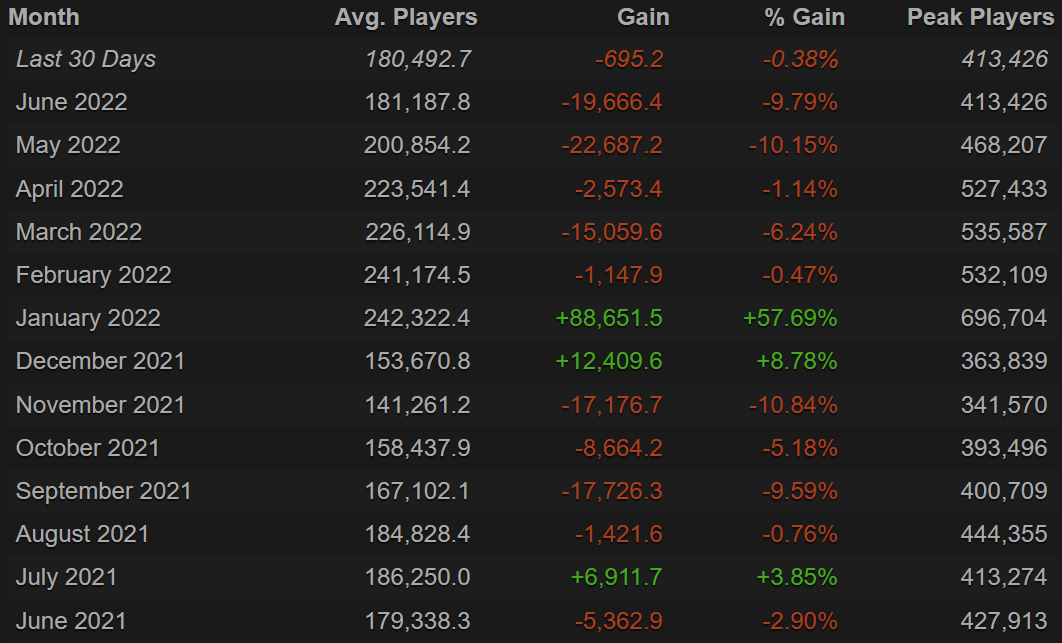 Origin: steamcharts.com