PNC 2022: Power Ranking Launch Announcement
Hello, PUBG Esports fans!
With the PUBG Nations Cup 2022 only a day left to begin, we'd like to introduce a new ranking system!
Powered by Twire, Power Ranking is our new ranking system featuring all players who have participated in S-Tier PUBG Esports tournaments including PCS4, PCS5, PCS6, and PGC 2021.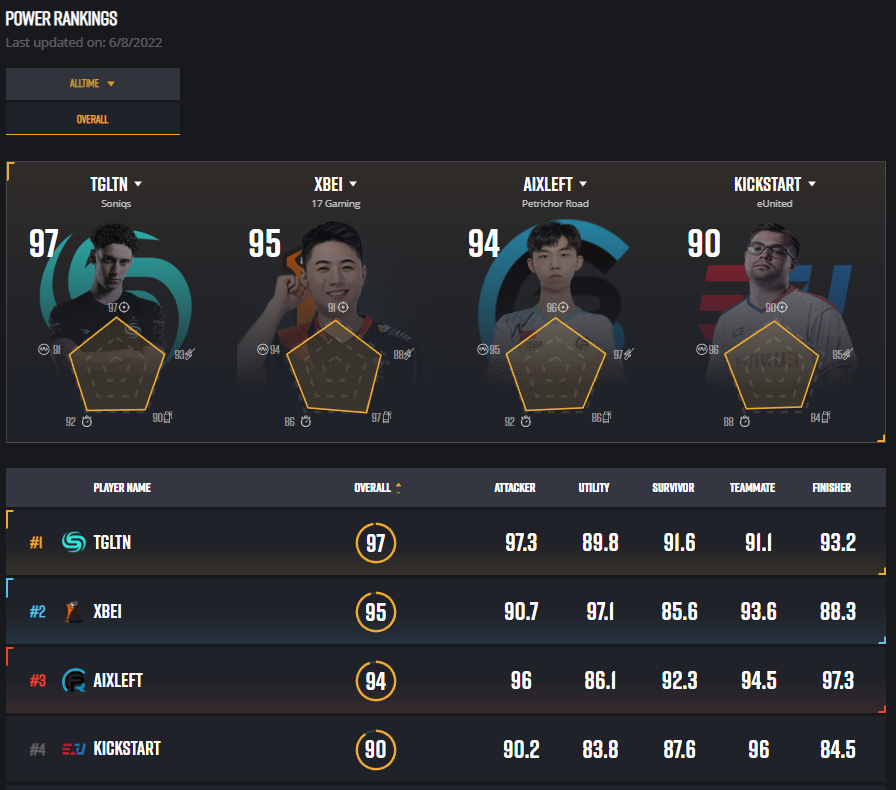 The ranking is based on five different indicators: Attacker, Utility, Survivor, Teammate, and Finisher, resulting in the player's overall score.
Browse through the filter tab on the top left to check out the ranking by competition or all-time. This will allow you to see which players were the best performing players in the past two years of major tournaments.
The Rankings will continue to collect and build up data from our future tournaments and players' rankings will continue to move up and down the ladder.
What do you think about the new ranking system? Will the top-ranking players perform at their rank in the upcoming PNC 2022? Let us know about your thoughts in the community!
Before we go, here is the Team Power Ranking for the PUBG Nations Cup 2022.