WackyJacky101 compared Beryl M762 или ACE32 recoil stats
WackyJacky101, a well-known content maker in the PUBG: Battlegrounds community, tweeted out a comparative table of recoil parameters of the Beryl M762 and ACE32 assault rifles. As the table shows, the new assault rifle beats its competitor in five metrics.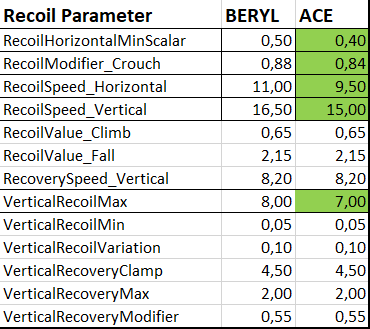 Earlier WackyJacky101 released a new video on his YouTube channel, in which he compared three top assault rifles in PUBG - Beryl M762, M416, and ACE32.