TYLOO are rank 1 after PCS6 China first week
China's TYLOO has the most points (147) by the end of the first game week of PUBG Continental Series 6 in Asia. The team is currently in first place in the standings with a 21-point lead over their nearest competitor.
Tianba Esports is in second place with 126 points, while the JUFU squad is at the bottom of the table with 117 points.
The first week of PCS6 play in Asia was from April 29-May 1, with 15 matches played. The second week will be from May 6-8. Teams in each of the PCS6 regions are playing for a share of a total prize pool of $250,000.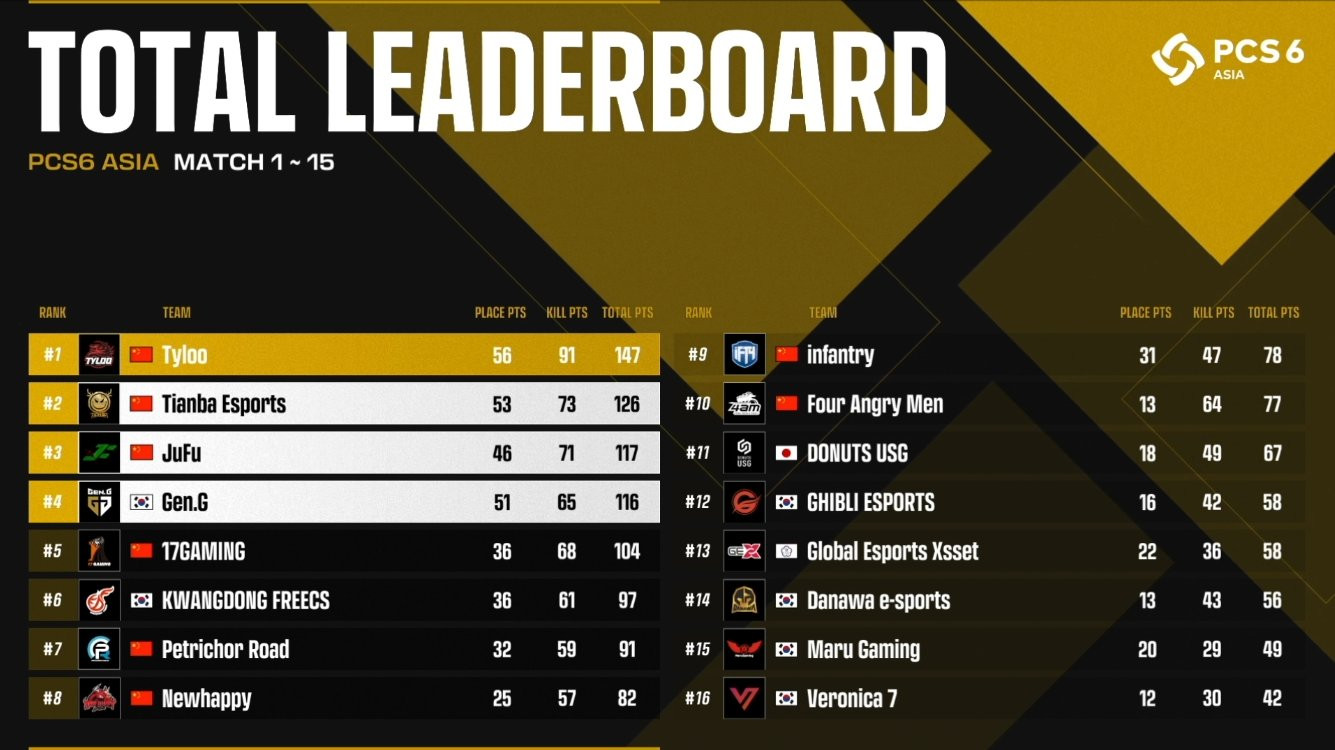 Origin: twitter.com