Team Unique are the PUBG MOBILE Pro CIS champions
Team Unique became the champion of the CIS finals of the online event PUBG Mobile Pro League - Season 1 2021. The team received $10,000 for their efforts. In addition, Team Unique member Ivan "FROZEN" Leontyev was named the most valuable player of the tournament.
The players of Team Unique commented on their victory:
Thank you to our fans organization and sponsors for their tremendous support! The tournament did not start out great for us, but by the finals we were confident that we would play well. We will try to keep this bar high in future tournaments that will start very soon.
Final standings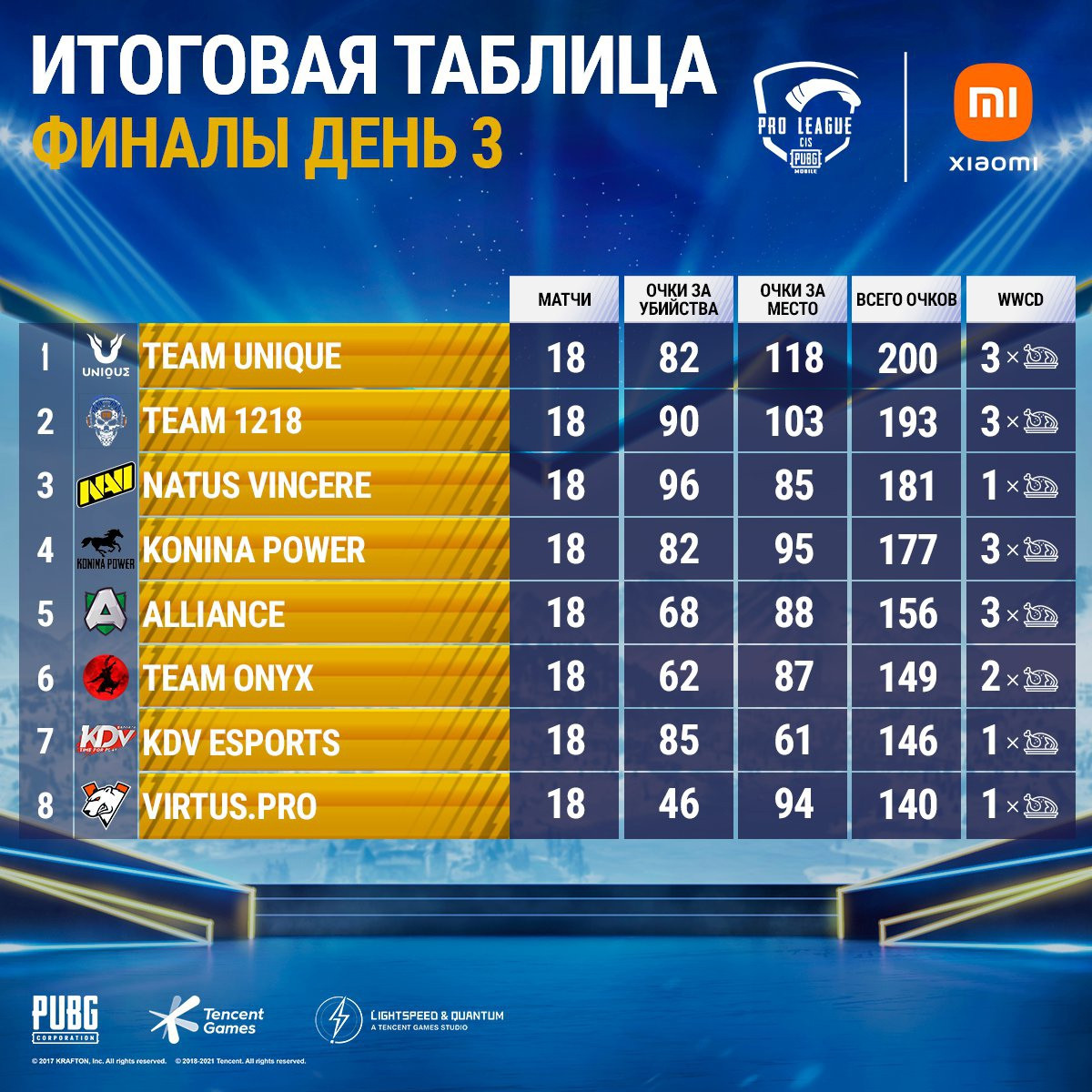 Prize pool distribution