PCS4 Europe: EE Regional Playoff Ranking Direct Invites
As the PCS4 Europe Regional Playoff action continues, we're one step closer to determining the final 16 squads who will compete at the PCS4 Europe Grand Finals.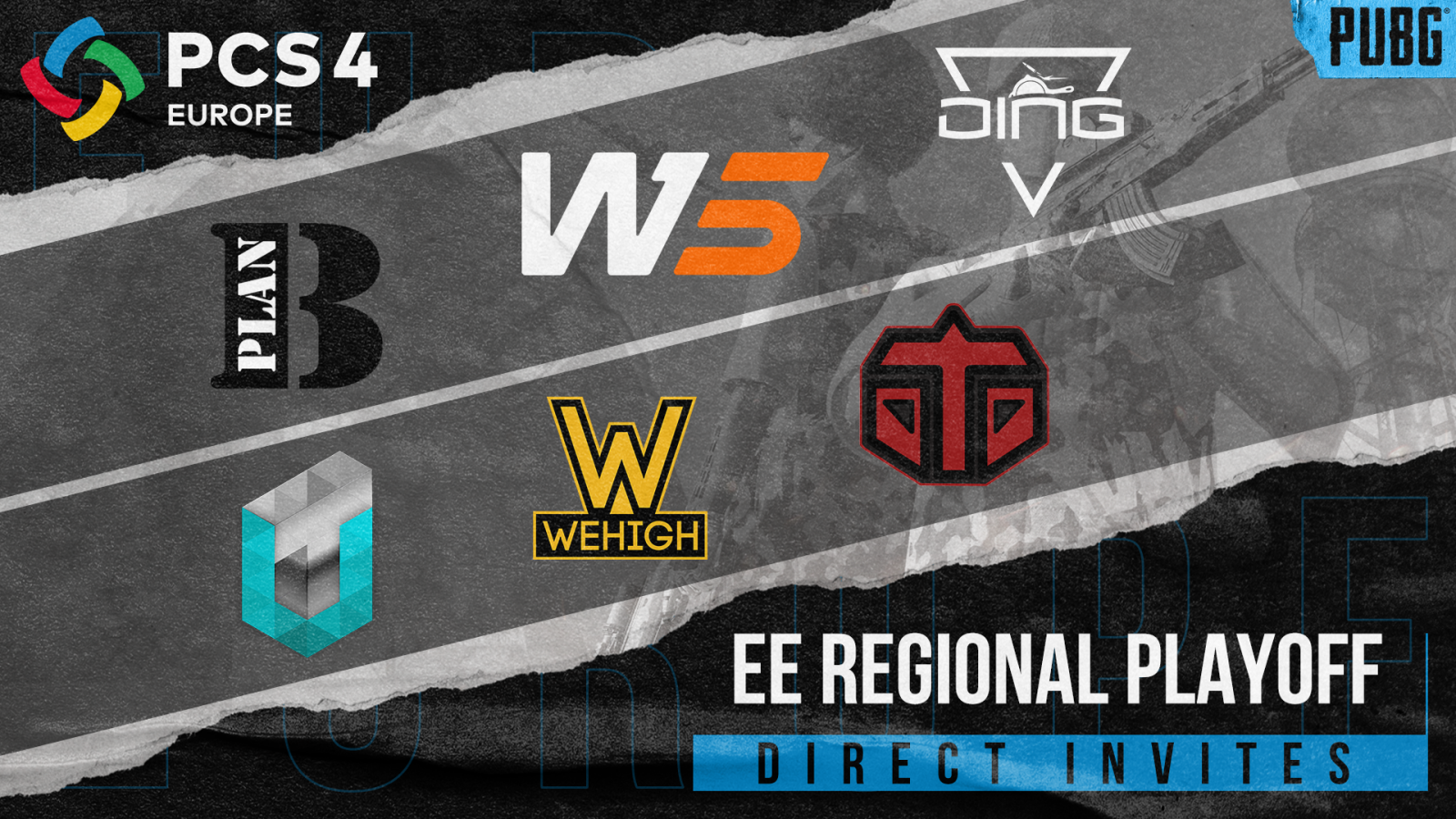 Teams from the Europe East (EE) region will be under the spotlight this weekend as 24 sides battle it out for the three Grand Finals spots that are up for grabs. As if that wasn't enough, the stakes will be even higher with $10,000 USD being split among the 16 Regional Playoff finalists.
PUBG Corp. are pleased to announce the following squads from the EE region have been directly invited to participate in the Regional Playoff Ranking due to previous strong performances: DiNG, PLANB, WEHIGH, Tarlans, UNITY and WinStreak.