M1me suspended from eSports events for a month
Squad member of the North American Susquehanna Soniqs Austin "M1me" Scherff received a one-month ban from participating in PUBG tournaments due to the player saying the "N" word during a private broadcast on Twitch.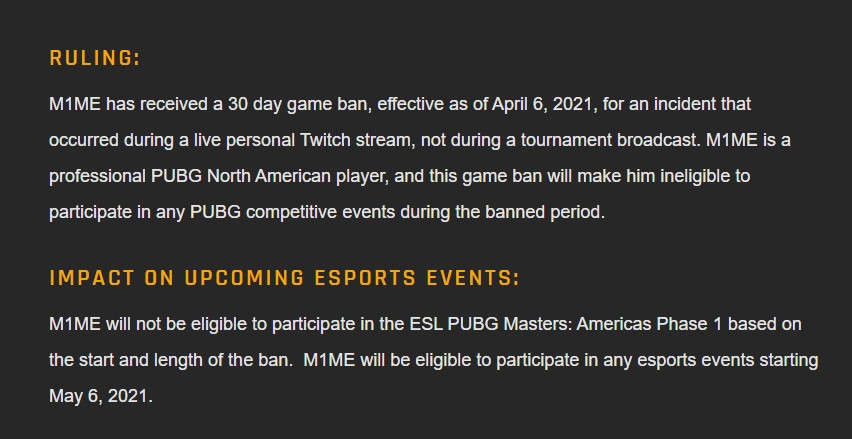 Thus, the eSports athlete will miss the first stage of ESL's PUBG Masters tournament in America. Starting May 6, M1me will be able to compete again.
Recall that Susquehanna Soniqs was the winner of the past PUBG Global Invitational.S championship in South Korea - the team earned almost $1.3 million at the tournament.