PUBG Mobile Grosses $5 billion revenue
The mobile version of PlayerUnknown's Battlegrounds developed by Tencent's Lightspeed & Quantum Studio has brought its creators $5.1 billion since its release, according to analytics agency Sensor Tower. PUBG Mobile users spent about $2.7 billion on the game last year alone.
Like numerous mobile games, PUBG Mobile revenue skyrocketed last year affected by the global COVID-19 pandemic, with player expenses hitting a record $300 million in March at the height of the first wave of global lockdowns.
Residents of China brought the creators of PUBG Mobile the most revenue - $2.8 billion (55.4%) with its Chinese localization of the title, Game For Peace. Players from the U.S. are in second place (12.7%), while Japan users (4.8%) rounded out the top three.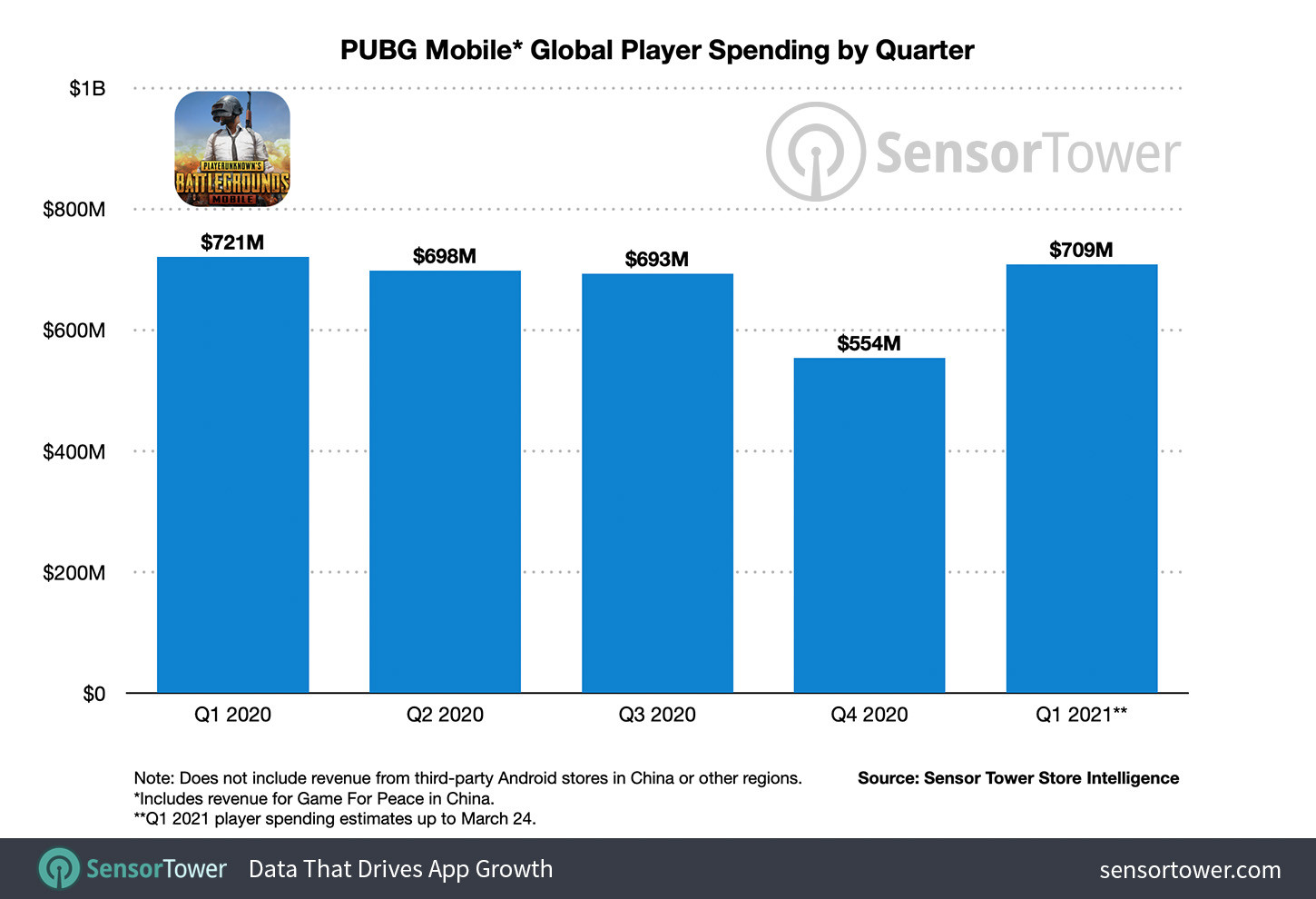 The App Store makes up the lion's share of player spending, accumulating 81.6 percent of total revenue. Google Play, meanwhile, accounts for 18.4 percent of spend. Outside of China, however, the App Store accounts for 58.6 percent of revenue, with Google Play representing 41.4 percent.
Origin: sensortower.com