PUBG Mobile — is the fourth most-viewed discipline of 2020
PUBG Mobile has become more popular than its PC counterpart sadly. But it is unlikely that many realize the scale: PUBG Mobile scored four times more hours watched than PUBG in 2020: it's the most popular mobile discipline in the world with 134.5M hours watched.
The mobile version of PlayerUnknown's Battlegrounds took fourth place in the ranking of the most popular eSports disciplines of 2020. PUBG Mobile garnered 134.5 million hours of viewing and 7.8 thousand hours of airtime. The first place in the ranking was taken by League of Legends.
The statistics were provided by Esports Charts portal: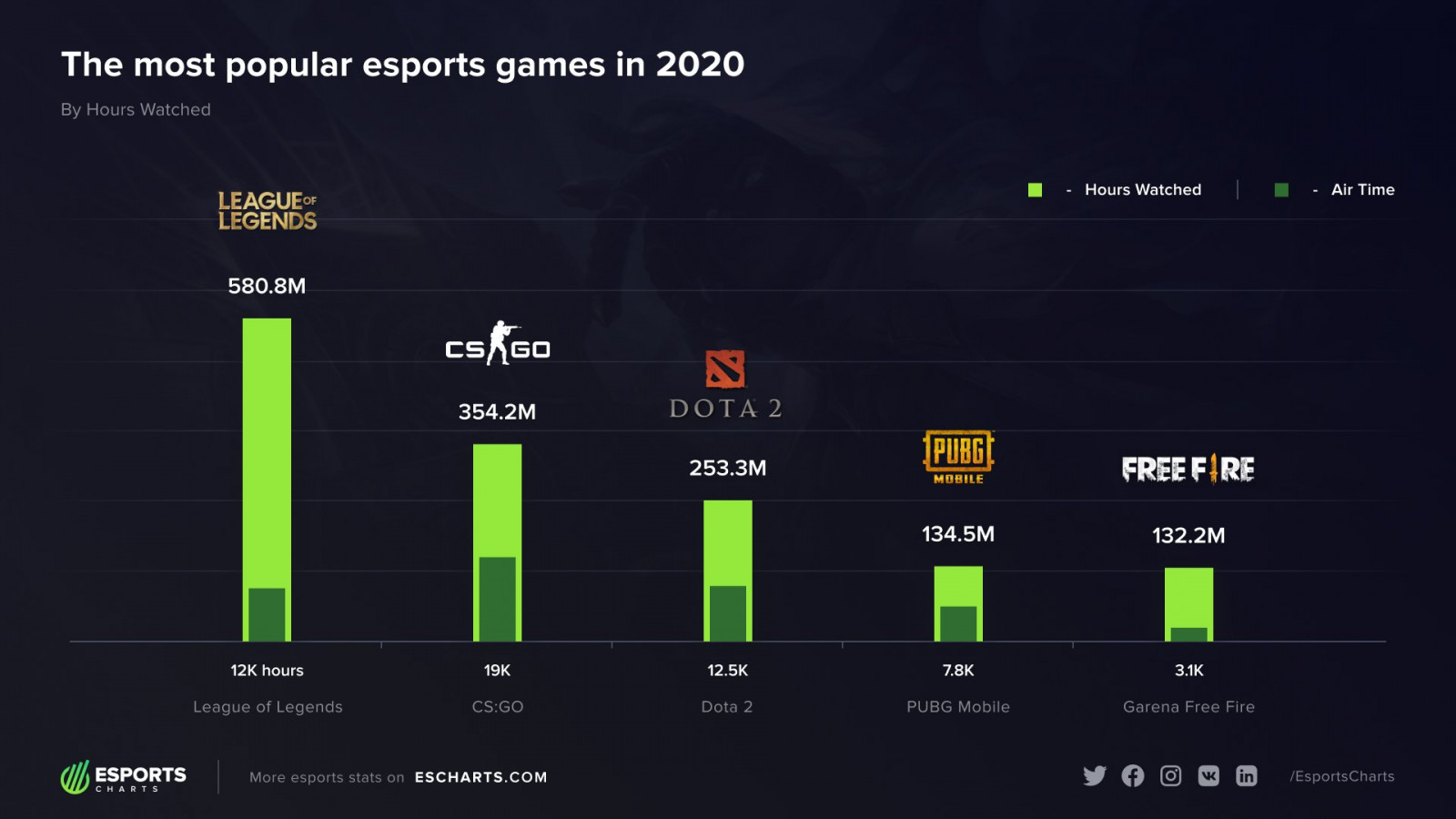 According to rumors, the Russian eSports organization Virtus.pro may open a division on the mobile version of PUBG Mobile.
Origin: escharts.com