All participants for PGI.S: Week 3 are set
The final five participants in the finals of Week 3 of the PUBG Global Invitational.S. Yesterday's Weekly Survival matches were won by Shoot to Kill from North America, Tianba, Triumphant Song Gaming, MultiCircle Gaming from China and Divine Esports from Southeast Asia.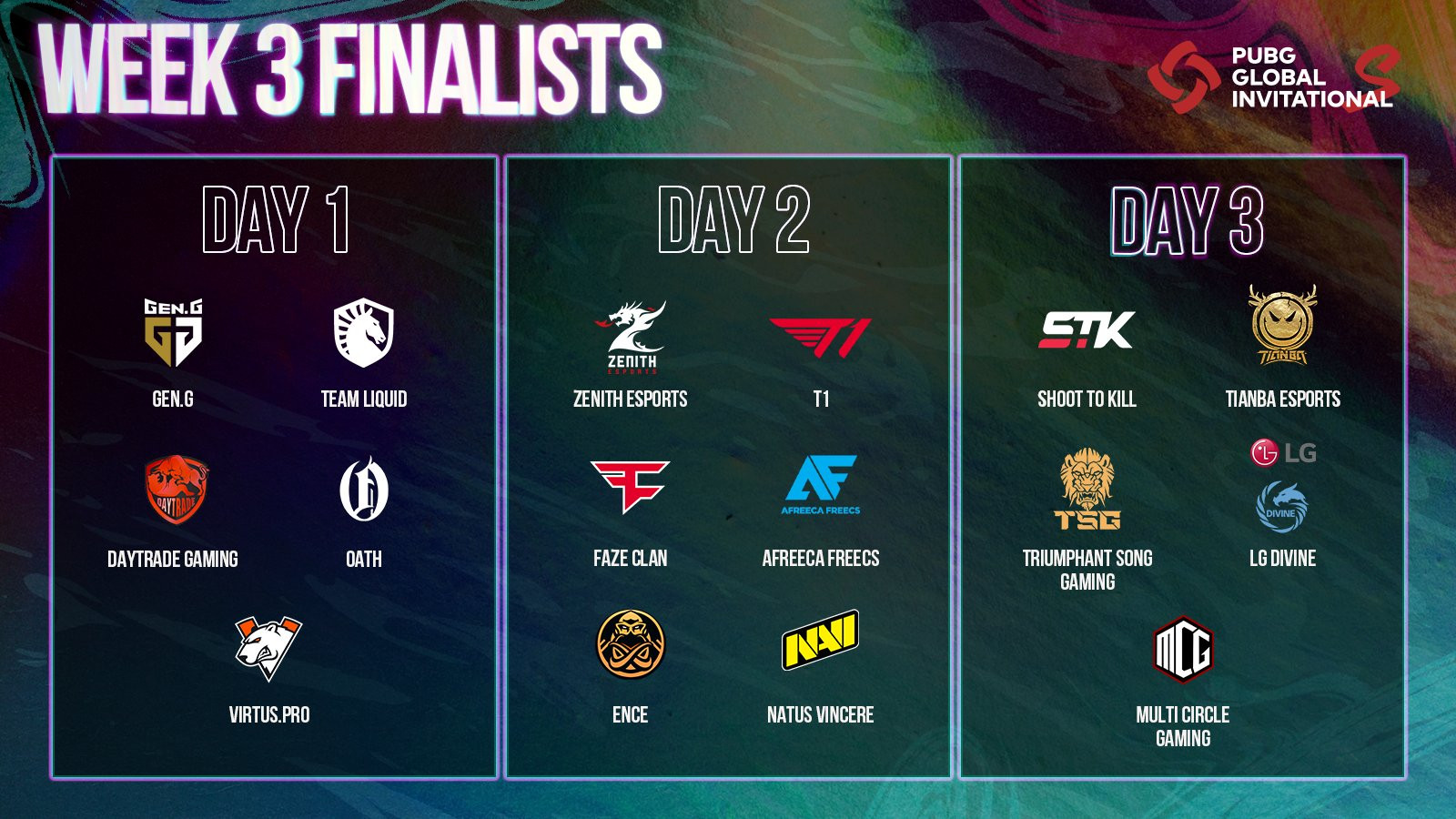 16 matches were played in the Weekly Survival - the 16 winners made it to the Final of the Week. Once a team wins one of those 16 rounds, it ends its performance in "Weekly Survival," giving way to the next entrant from the table.