NAVI & FaZe Clan advance to week 3 finals at PGI.S
Six more participants have been determined for the finals of the third game play of the PUBG Global Invitational.S. Zenith E-Sports from North America, T1 and Afreeca Freecs from South Korea, and FaZe Clan, ENCE and Natus Vincere from Europe won today's Weekly Survival matches.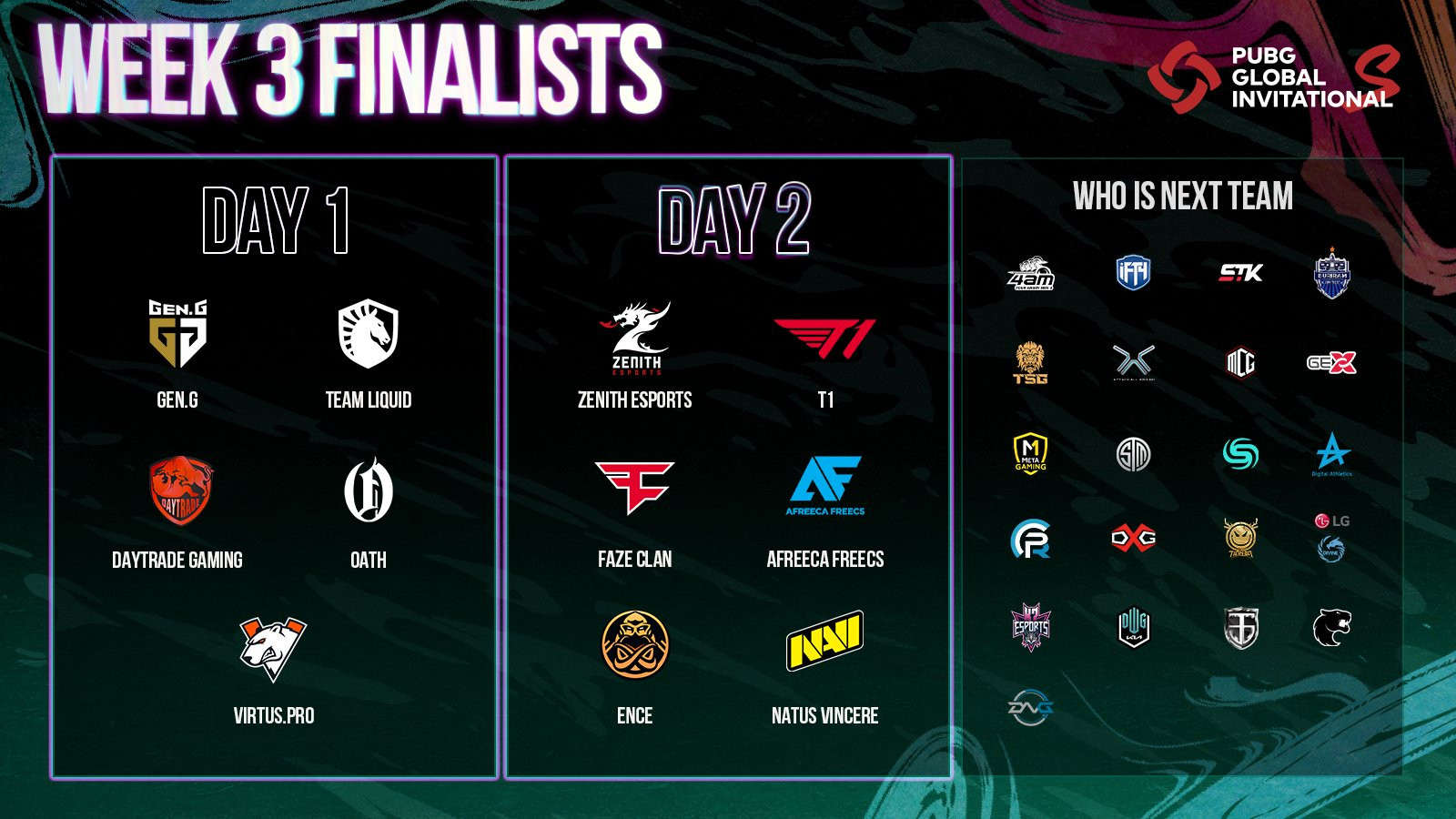 There will be 16 matches played in the Weekly Survival - the 16 winners will advance to the Final of the Week. Once a team wins one of these 16 rounds, it ends its performance in "Weekly Survival," giving way to the next entrant on the table. For more on the PGI.S format, check out our news story.