PCS Charity Showdown gathered less than 20k viewers at peak
Analytical portal Esports Charts has published the final statistics of views for the European division of PUBG Continental Series: Charity Showdown. The peak number of viewers of the tournament has not even reached the mark of 20 thousand people. On average about 10 thousand spectators watched the tournament every day.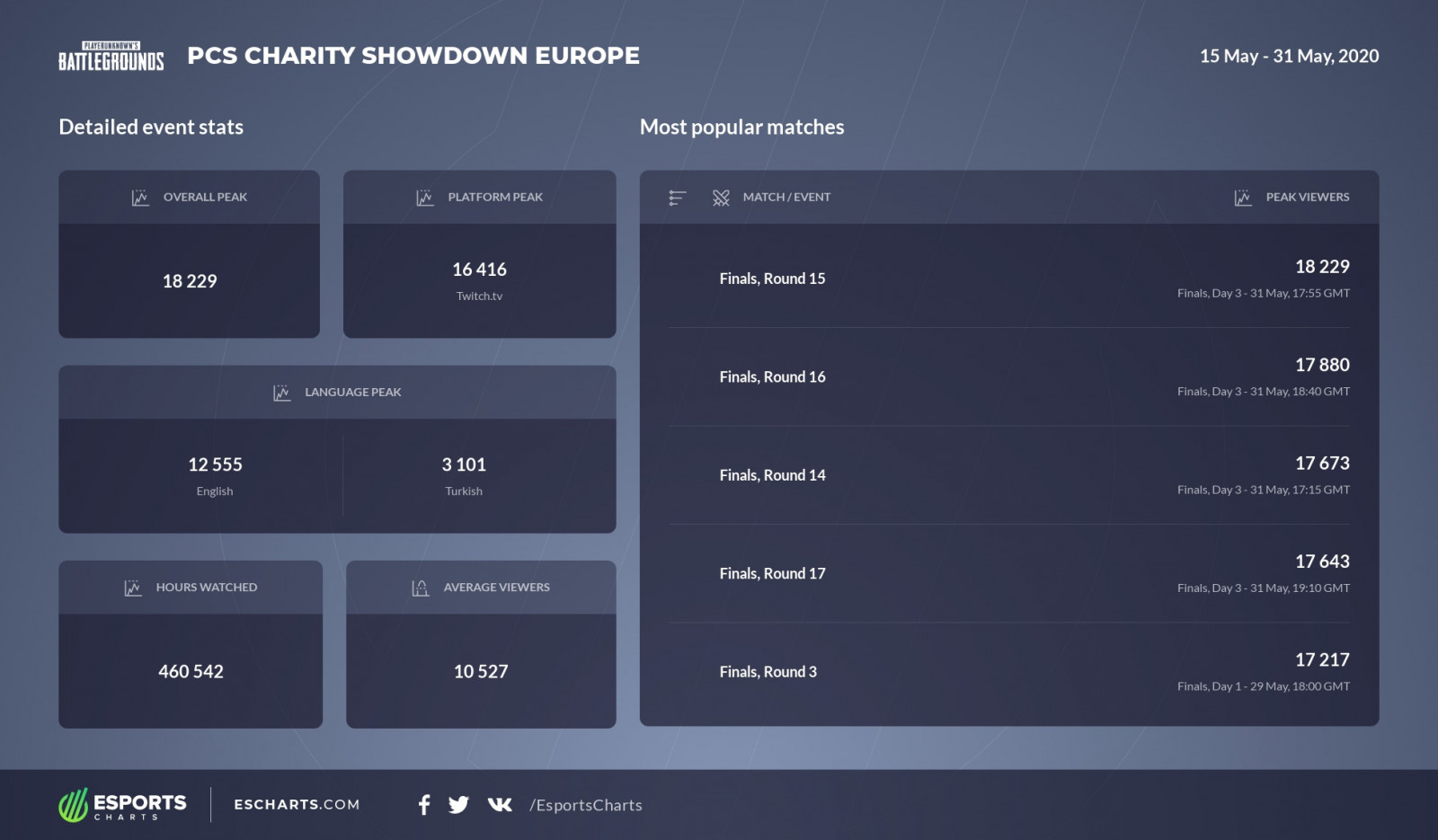 For comparison: a few thousand more spectators were recorded on the broadcasts of the European final of PGS: Berlin in March.
Alexander "BatulinS" Batulin's team became the champion of the charity tournament PUBG Continental Series: Charity Showdown in the European region.