PUBG has more than 30 game modes in Europe. Other Battle Royale's are way behind
PlayerIGN Datamainer counted the number of modes (combinations from perspective (FPP/TPP), group and map numbers) available for playing PUBG - there were 32 of them (in the European region). PlayerIGN compared PlayerUnknown's Battlegrounds by this index with other representatives of Battle Royale genre: in Apex Legendsthere were only three game modes available, and in five in Fortnite.
Maybe that's why the developers had to add bots to PUBG to compensate the lack of real players in the modes that are not very popular.
Different event, polygons, arcades, customs and other modes that are not related to the Battle Royale were not included in the statistics.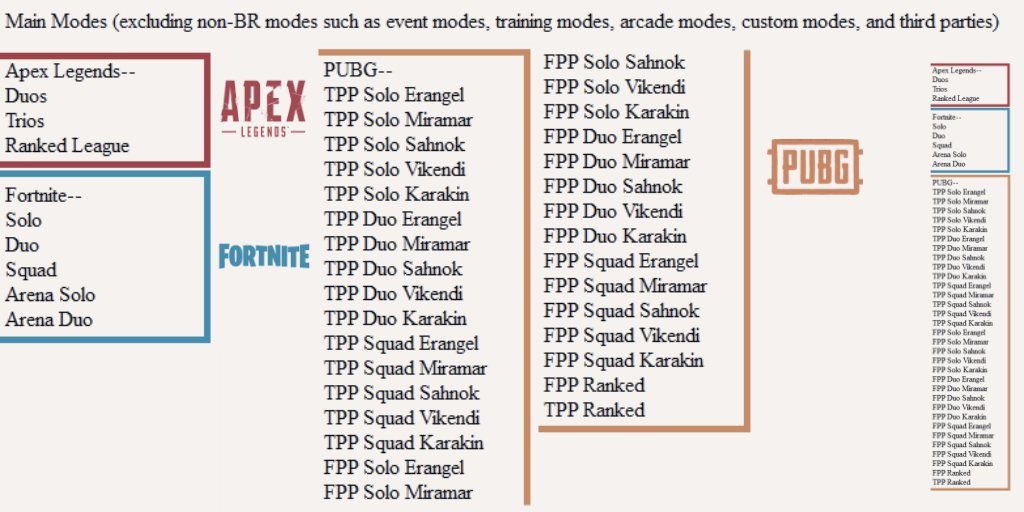 Earlier PlayerIGN has shared some unreleased datamined animations from the most recent 7.2 update.