European final of PUBG Global Series: Berlin gathered 25k viewer audience at peak
Analytical portal Esports Charts has published the detailed statistics of views of the European final of the PUBG Global Series: Berlin. The peak audience number of the tournament reached the mark of 25 thousand people, of which more than six thousand watched the competition on the Russian Stream. On average, the championship gathered more than 16 thousand spectators on broadcasts.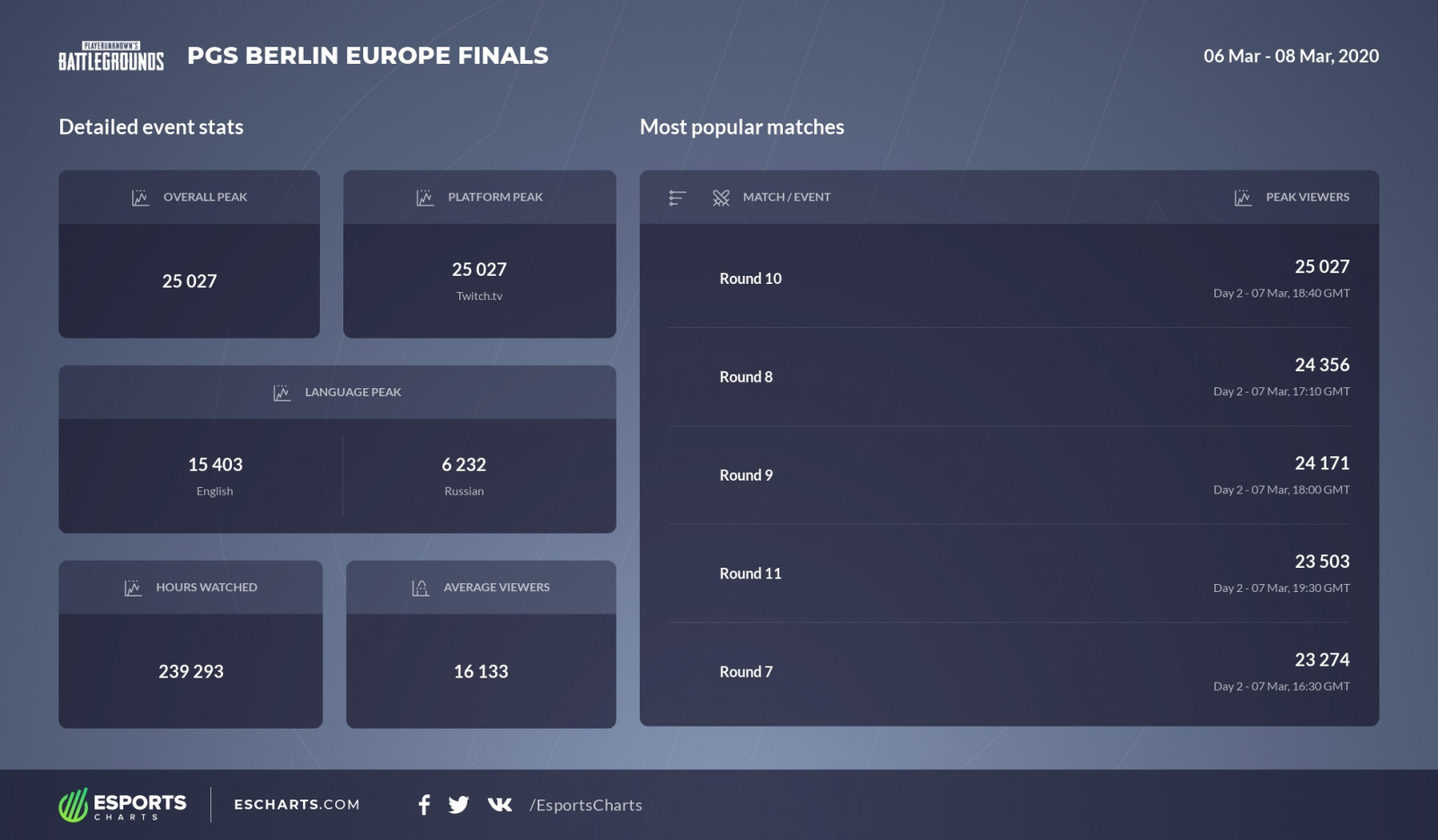 For comparison, approximately the same number of spectators was recorded on the broadcasts of the Grand Final of GLL Season 4.
Natus Vincere took the first place in the European final of PUBG Global Series: Berlin following the results of three game days. The CIS representative was ahead of his closest rival, Team Liquid, by almost 30 points.