GLL Season 4 grandfinal gathered 25 thousand spectators
Analytical portal Esports Charts has published the final views statistics at the Grand Final of the fourth season of Global Loot League. The peak number of spectators of the tournament almost reached the mark of 25 thousand people, of which six thousand watched the competition on the Russian Stream. On average, the tournament gathered more than 13 thousand spectators on broadcasts.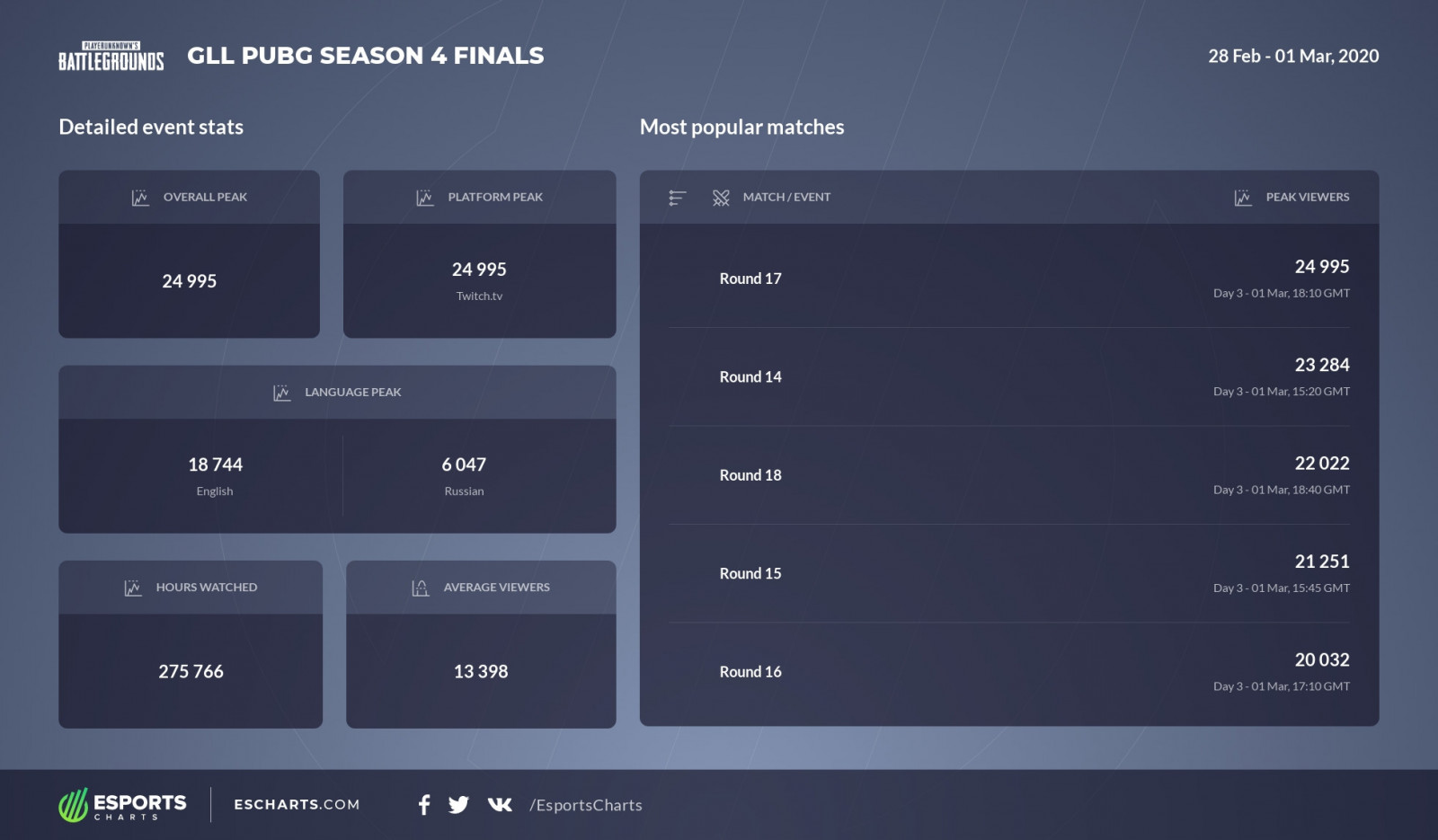 For comparison: the grand final of the third season of GLL, which took place in December 2018, gathered at its peak less than 20 thousand spectators.
WTSG won the fourth season of Global Loot League. Scandinavian squad Omaken Sports took second place in the tournament table - with only one point difference, and Team Liquid team in the updated squad closed the top three. The final tournament table and prize distribution can be found in our news.