WTSG triumph at GLL S4 lan finals
Freshly formed European mix WTSG has lifted their first trophy and are the triumphant at GLL S4 lan finals. They've managed to take the lead since the first day of the tournament and capitalized on their position not giving it up till the end of the tournament. The runner-ups of the tournament are unknown to the community Omaken Sports, while renewed Team Liquid squad finished at 3 spot. The only CIS squad to receive some cash for their effort is TORNADO ENERGY. It's also notable that dominant squad FaZe Clan only claimed themselves 8th spot with a small amount of $4,000 behind their backs.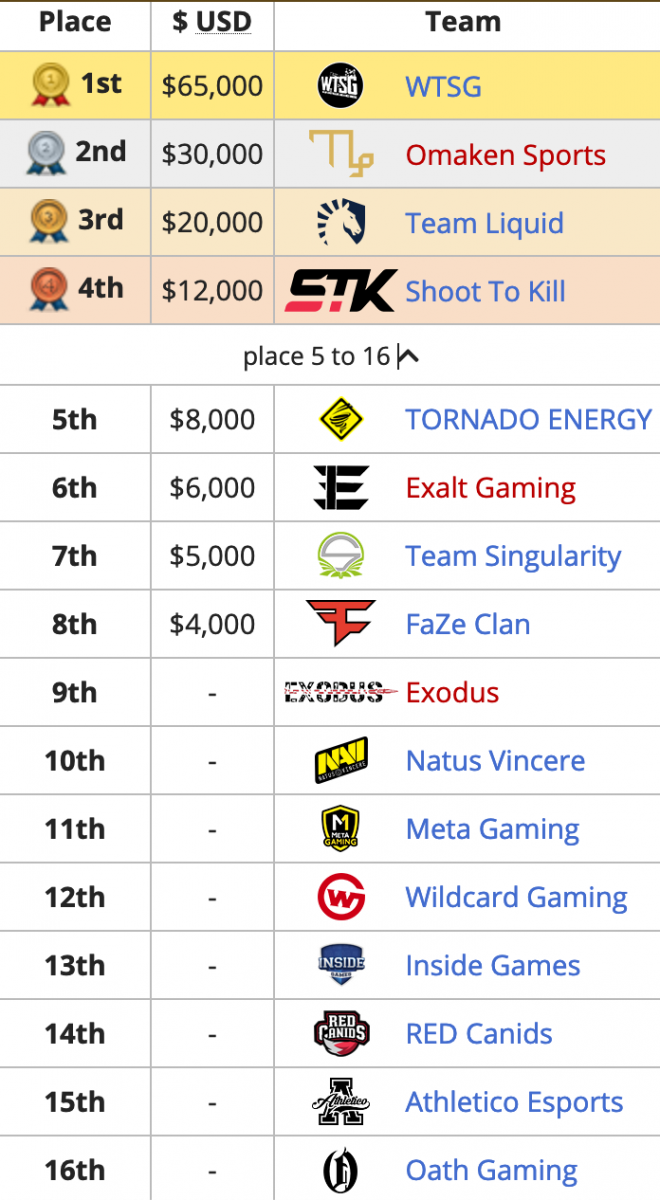 Global Loot League Season 4 took place from February 28 to March 1 in the Swedish capital, Stockholm. The prize fund of the championship is 150 thousand US dollars.