Game developers have revealed TDM before official announce. Fixed already
Tonight PUBG Corporation have accidentally opened access to the new game mode in PlayerUnknown's Battlegrounds - Team Deathmatch. Almost immediately the developers noticed an error and in a hurry carried out emergency maintenance of servers, after which the TDM mode has dissapeared from the client, but users managed to make a screenshot of it: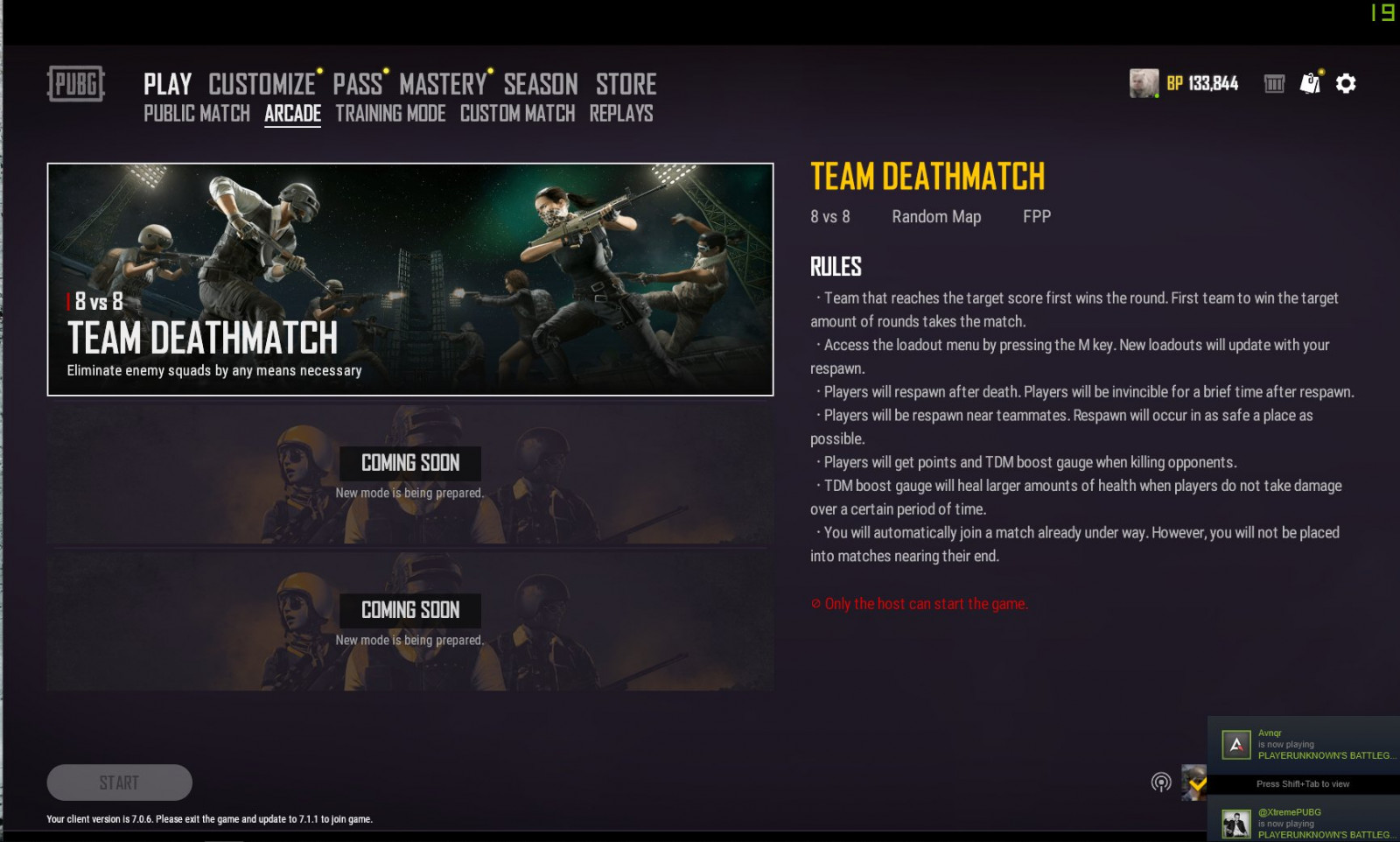 Looks like we are about to have a cool game mode that would definitely be a breath of fresh air for the game. Don't forget to read the description on the screenshot to find out all the upcoming details about PUBG TDM.