Esports 2020: PUBG Global Series at a Glance
PUBG esports is expanding and reloading for 2020 with the introduction of the PUBG Global Series (PGS). Building off the momentum of 2019's PUBG Nations Cup and PUBG Global Championship, the PGS looks to further grow our esports fandom and ecosystem with an improved competitive structure, increased revenue sharing with teams, and greater opportunities for third-party tournament organizers.
Four Global Events Hosted by PUBG
Given the warm reception from PUBG Global Championship 2019, we have decided to bring the format of the event to PGS and expand it to more global events. In essence, we are throwing four world class PUBG esports events with the same prestige as PGC 19.
The four PGS events will be hosted in major cities around the world in April, July, October and November, each featuring 32 teams and larger prize pools supplemented with crowdfunding. The final event of 2020 is the PUBG Global Championship, with the first three events all serving as both major live events unto themselves and qualification tournaments for the PGC.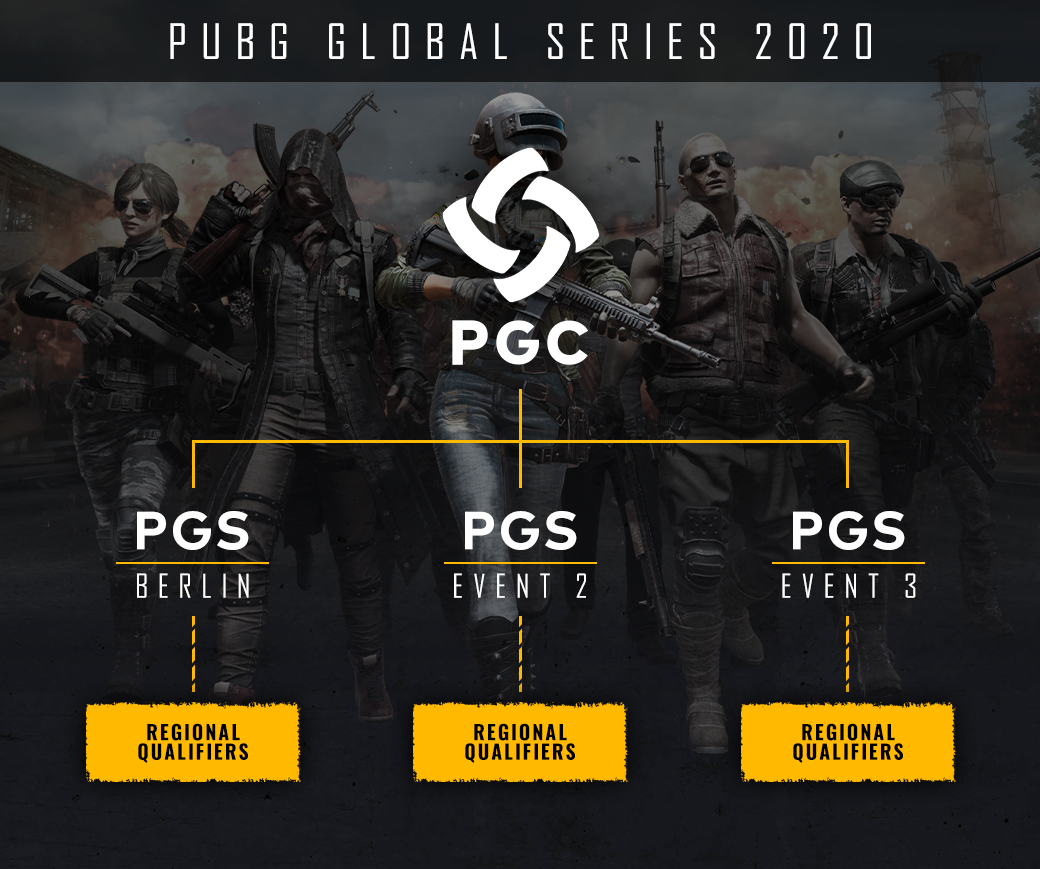 In April 2020, PGS: Berlin will be the first marquee event on the PUBG esports calendar with qualification beginning in February for most regions. With the introduction of the PUBG Global Series, regional leagues (such as NPL and PEL) will transform into an open qualification system feeding the region's teams into each PGS event. These qualifiers will feature both online and offline elements, and will no longer require competitors to reside in a specific location. More information on regional qualification will be shared at a later date. Finally, the top four teams from PGC 19 are automatically qualified for the Berlin PGS event, so the fight for the other 28 slots is already on.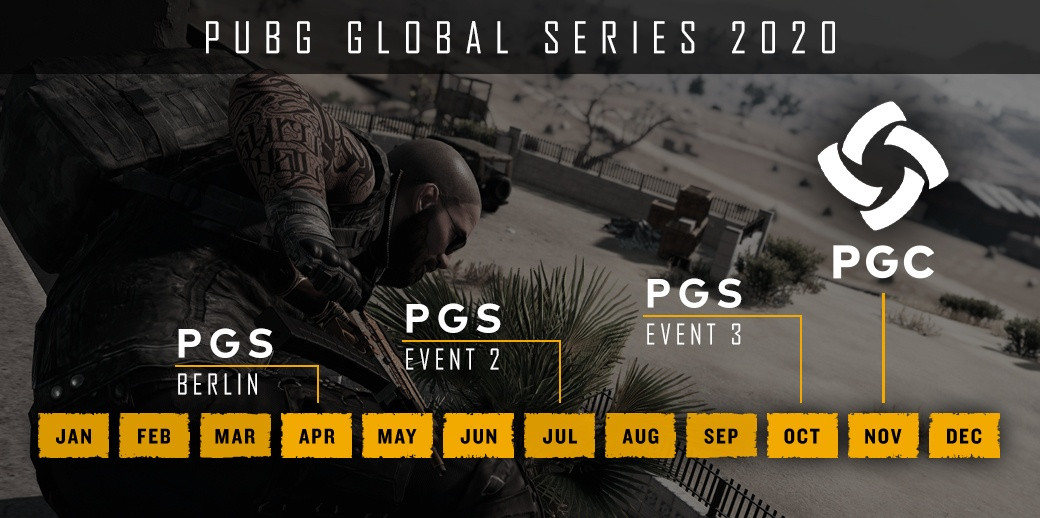 Early Look at Revenue Sharing
Accelerating the successful PGC-item sales program from the 2019 PUBG Global Championship is also a core component of the PGS. After distributing more than $6 million USD in prize pool and crowdfunding to teams at the 2019 PGC, PUBG Corporation will create new in-game items for each PGS event to supplement prize pools and generate additional revenue for participating teams. To that end, fans can expect Pick'Em Challenge-type activities to return with a system that better supports all participating teams and maximizes in-game engagement.
Partner Events
Growing the PUBG esports ecosystem with additional third-party events could have the biggest impact in 2020. By opening up the number of tournaments available for fans and prospective players to attend, tournament organizers and influencers can present fresh viewing experiences and content that will bring top-tier competitive battle royale to all.
There are plenty of additional details about the PUBG Global Series including key dates, regional qualification information, and exciting announcements about partners, in-game items, and a few other surprises. Stay tuned to all PUBG and PUBG esports channels for updates.