PUBG online increased by 6,5% in November
According to Steam Charts, in November the average online PlayerUnknown's Battlegrounds grew by six and a half percent and again exceeded the mark of 300 thousand people. Last month's online peak was 695,000 people - about 60,000 more than in the previous month. Despite the positive dynamics, the figures remain approximately at the level of August 2017.
The highest peak and average online figures were recorded in January 2018: at that time the average number of PUBG players was more than one and a half million people per month, and the maximum number of players exceeded 3.2 million.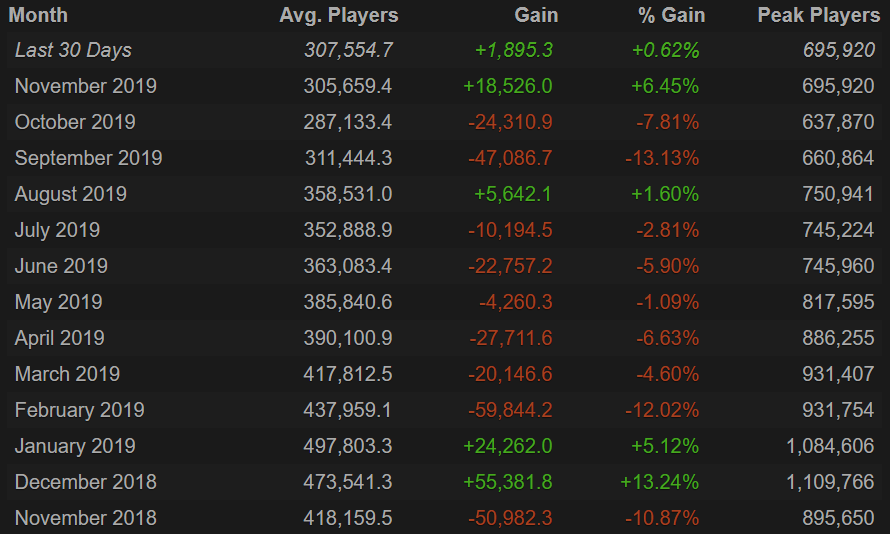 Источник: steamcharts.com